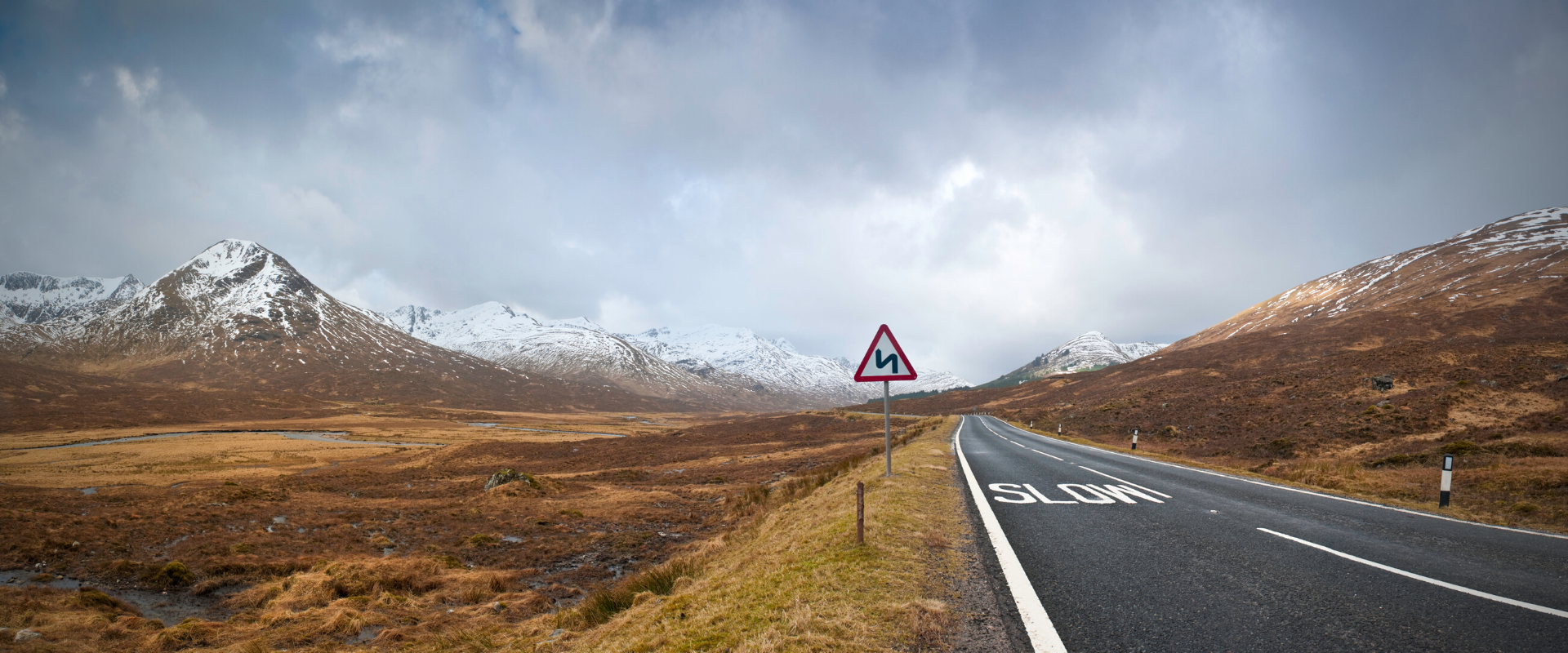 Your Trusted Video Telematics Partner
VUE's industry-leading Video Telematics and software solutions are the perfect choice for fleet managers looking to monitor their fleet in real time, improve driver behaviour, reduce risk, quickly settle claims and improve their relationship with their insurer.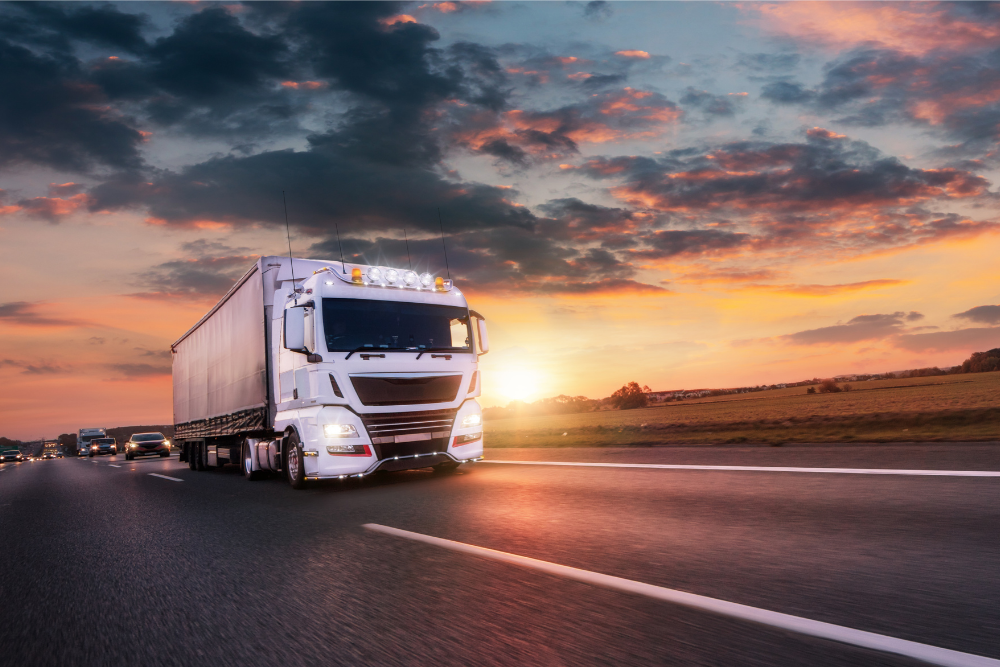 Trusted by over 16,000 users who've uploaded 747,000+ videos and files.
An end-to-end Video Telematics solution: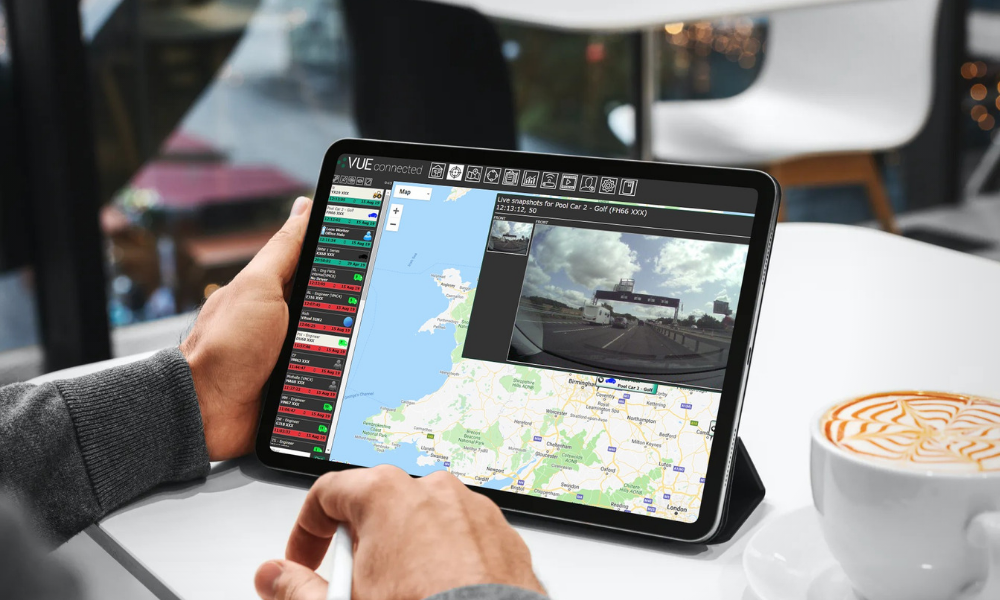 Trusted by over 16,000 users who've uploaded 38,000+ videos
Our hardware includes cutting-edge, on-vehicle Video Telematics recorders, to improve fleet safety and driver behaviour, and record footage to effectively defend claims.

Specifically built for fleet managers, our award-winning software is invaluable for managing your fleet and settling claims easily.

VUEhub single sign-on provides fleet managers with access to all tools from accessing video footage and telematics data to tracking vehicles and generating reports; saving time and increasing productivity.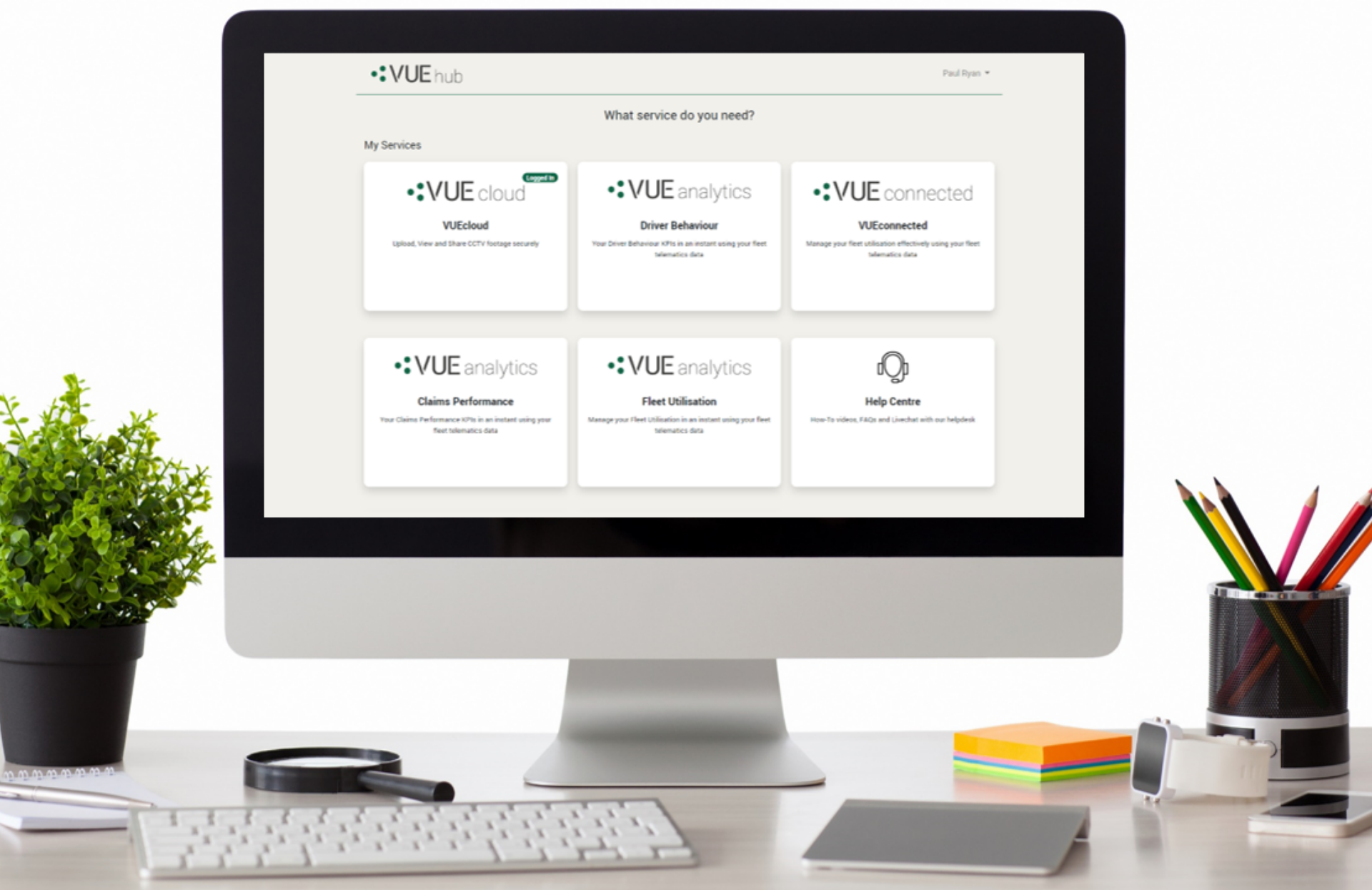 The VUEhub portal gives you access to VUE's full suite of software solutions, with a single sign-on.
This helps you to create an efficient workflow; you can track all vehicles and view live footage in VUEconnected, send incident footage directly into VUEcloud to securely share with your claims team before heading over to VUEanalytics to view your fleet's risk portfolio and claims trends.
Learn More about VUEhub »
The VUEhub suite includes:

All-in-one CCTV footage and telematics for your entire fleet
VUEconnected is a powerful tool that dramatically increases your fleet's productivity and helps you improve driver behaviour so you can reduce risk and fuel costs. Fleet tracking also helps you complete more jobs and increase your profits.
Learn More about VUEconnected »

Securely upload, view and share your fleet's CCTV footage
A multimedia platform to securely access and share your CCTV video footage and incident data with stakeholders. Take control, improve driver behaviour, make decisions fast, and reduce the cost of claims by slashing reporting times.
Learn More about VUEcloud »

See trends and driver behaviour in advanced contextualised reports
Gain insight into how your fleet behaves, identify the areas of highest risk and understand the risks they're exposed to and why. Display telematics and claims data in easy-to-understand charts, and identify the link between driver behaviour and claims performance.
Learn More about VUEanalytics »
Receive instant FNOL (First Notification of Loss) alerts after incidents so you can help your drivers and the situation quickly
Instantly download video from any time or location and share with your claims team and other third parties with the click of a button
Monitor driver behaviour and identify areas of improvement to improve fleet performance and lower accident frequency
Identify areas of highest risk to your fleet so you can accurately target and reduce risk
Remotely track your fleet and monitor live video and telematics data
Understand the relationship between driver behaviour and claims
Innovative software solutions backed up by quality kit...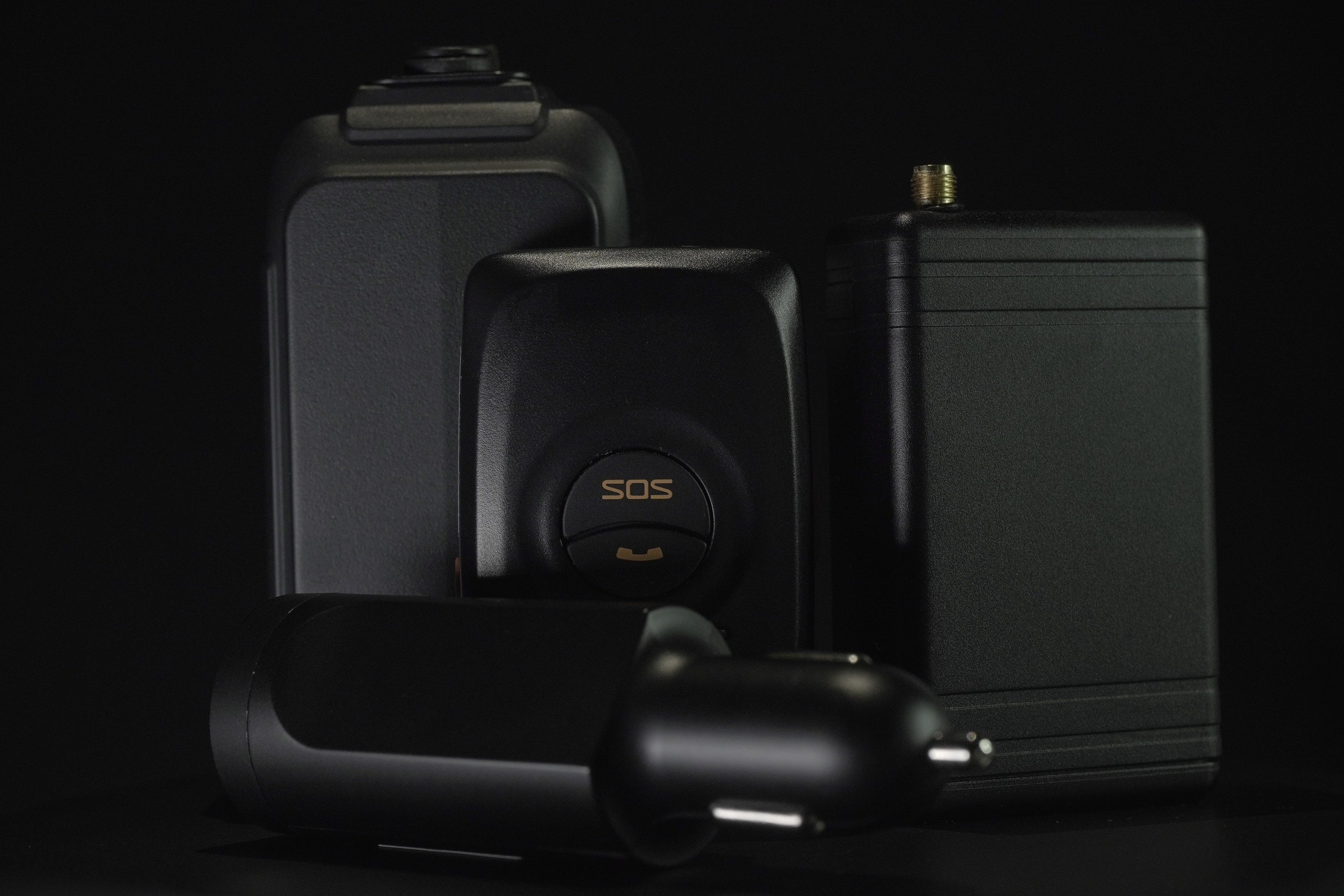 Reliable, durable hardware
Our kit is suitable for all types of vehicles; Bikes, Cars, Vans, Light Commercial Vehicles (LCVs), Heavy Goods Vehicles (HGVs) and Forklift Trucks. Mix-and-match to get the perfect solution for every vehicle in the fleet.
Learn More about our hardware »
Save time and money
• All of your vehicles tracking, telematics and video management are in one easy-to-use platform (VUEhub)
• Full Video Telematics solution using only one SIM card per vehicle. That's just one on-going cost for both tracking and video.
• When you need footage, you can download video from the exact time and location of an incident within seconds. With remote access, you won't need to chase vehicles to retrieve a hard drive or SD card.
Defend claims against drivers with Video Telematics
• After an incident, the Video Telematics footage and data recorded provides undeniable evidence of who was at fault.
• Defend your drivers against fraudulent claims (such as 'Crash For Cash') or claims with conflicting accounts, and ensure your fleet maintains a great reputation.





Improve driver behaviour and lower accident frequency
• Get driver behaviour league tables with a 1 to 5-star rating. Reward good drivers and give driver feedback to improve behaviour and decrease accident frequency.
• Make your driver training even more engaging by combining driver league tables with video footage of incidents.
• Identify and target areas of highest risk most applicable to your fleet (driver behaviour, fatigue, judgement etc) to mitigate risk
Improve your relationship with your insurer
• Instantly sending incident footage and other details to your TPA or claims team
• Take a pro-active approach to risk management and understand how driver behaviour can be improved and identify hot spots in your fleet where risk can be reduced.
Resolve claims quickly
• After an incident, you can instantly share incident footage with your TPA or claims team along with any relevant details in any file formats (including video, images, pdfs, etc). This helps you manage insurance claims easily and quickly.



Reduce fleet risk and lower accident frequency
• Identify the areas of highest risk specific to a fleet, such as driver behaviour or fatigue.
• Understand which areas to target first to mitigate risk.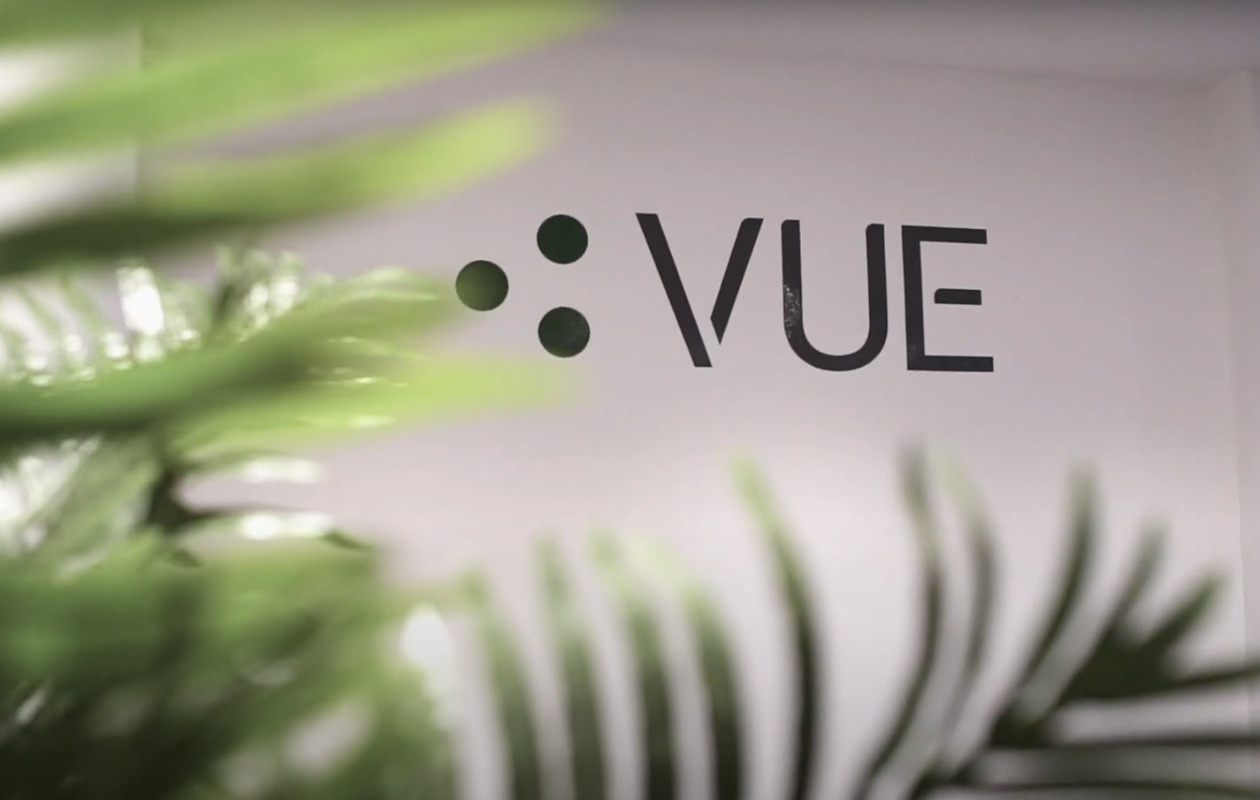 Arrange a demo with VUE today
Arrange a demo with us to find out how we can help you simplify fleet management.
Arrange Your Demo
Choosing a new Video Telematics provider?
Ask yourself these 21 questions about your options, and you'll choose a provider and solution that shows amazing return on investment and saves you time and money every day.
What do our customers think?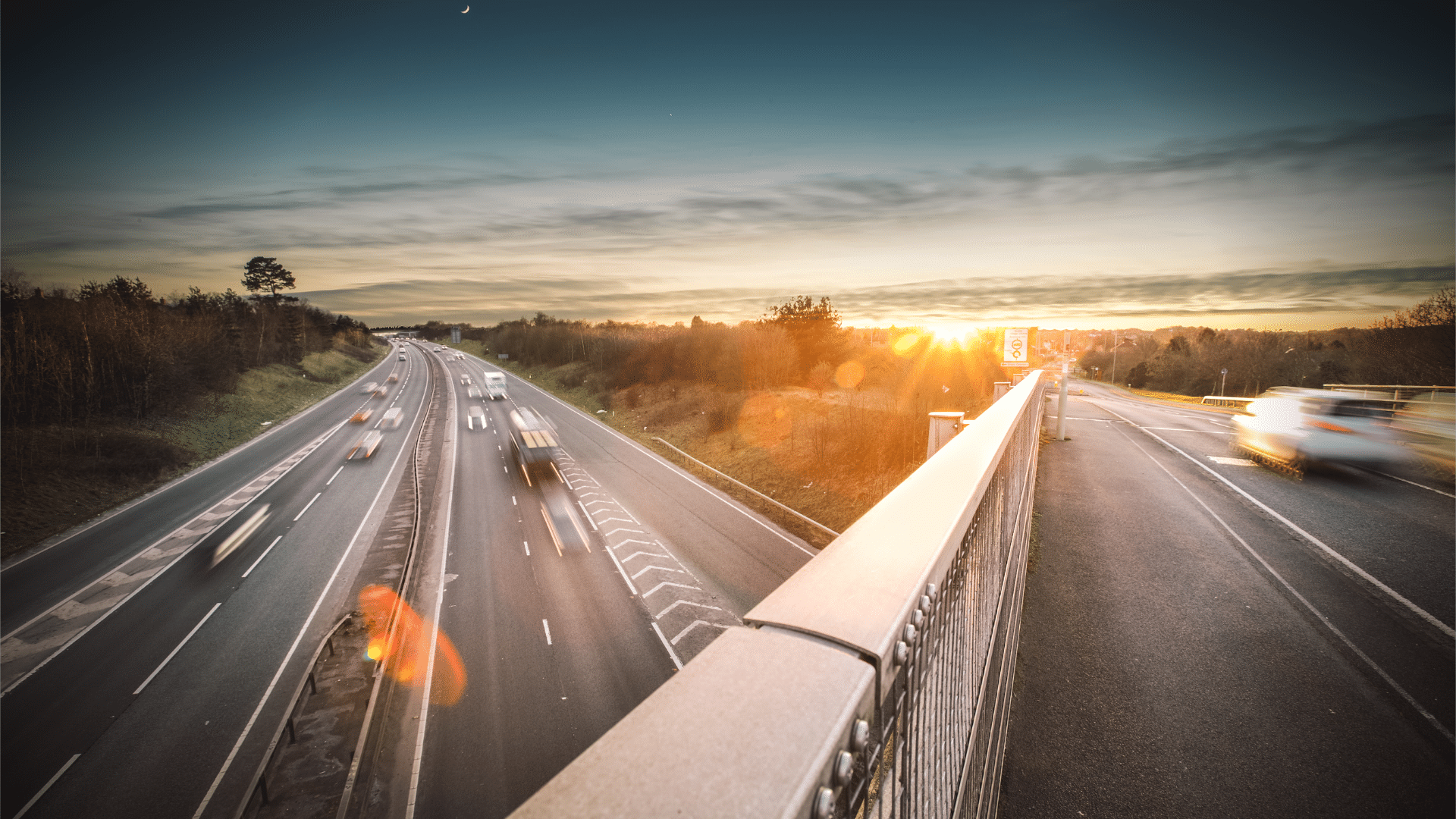 "VUEcloud is a simple cost-effective system. It has enabled us to better manage our transportation on a daily basis, providing cloud-based footage of our fleet. VUEcloud has provided to be a useful tool for insurers and has led to improved training and education within K+N reducing accidents and subsequent costs."

National Fleet Controller at Kuehne & Nagel

"We currently use the VMC4 product with... the VUEcloud platform which enables us to upload our videos and give us easy access as well as the insurers.  The value the system offers is not just around post incident reporting; the drivers are really engaged in terms of feeding back incidents to the management team."

Ian Greatrex, National Logistics Manager at Johnsons

"We were questioning our decision to implement cameras throughout our fleet 3 years ago. Using VUEcloud has enabled us to realise a 7x return on our investment in vehicle CCTV. For us it all came down to accessing and sharing the footage fast and easy."

Financial Director at UK Timber Supplier

"

I love this - what just took me 2 minutes used to take me hours to do; find a window to burn the CD, put it in a jiffy bag, send it off to our insurer, several times it got damaged and I had to resend it, on top of that I can now send it to several people in seconds.

"

General Manager at Leading London Coach Company

"

To put more focus on active risk management we have introduced a number of new initiatives into our business. A very important enabler of these initiatives is the ability to share information freely with our insurers, our drivers and required third parties. We use VUEcloud to share CCTV from our vehicles securely and reliably.

"

Owner of Leading National Coach Company

"

From the outset, we have utilised VUEcloud and today it is a vital system for our business. Secure storage and transfer of information whilst maintaining the highest standards of governance is exactly what we need, VUEcloud provides this and more.

"

Ambulance Service, NHS Trust

"VUEcloud is a simple cost-effective system. It has enabled us to better manage our transportation on a daily basis, providing cloud based video footage of our fleet. VUEcloud has proved to be a useful tool for insurers and has led to improved training and education within K+N reducing accidents and subsequent costs."

Kuehne & Nagel

"The [VMC1] footage is useful to JLA mainly to manage our insurance claims on a daily basis. We use it to extract footage and send to our insurer to help manage the claim itself. But we also use it for near miss reporting as well if there are any incidents that can educate the rest of the fleet."

Anthony Marcou, Group Fleet Manager, JLA

"The VUE system has also been quick to generate benefits. Camera footage has already helped us to successfully defend several accident claims which has led to a significant improvement in our overall claims experience."

Nick Webb, Fleet Manager, AFE Group

"The VUE system has been quick to generate benefits. Camera footage has already helped us and our Insurers avoid a third-party claim… and has been an active element of significantly improving our overall claims experience."

Paul Faid, Transport Team Manager, B&M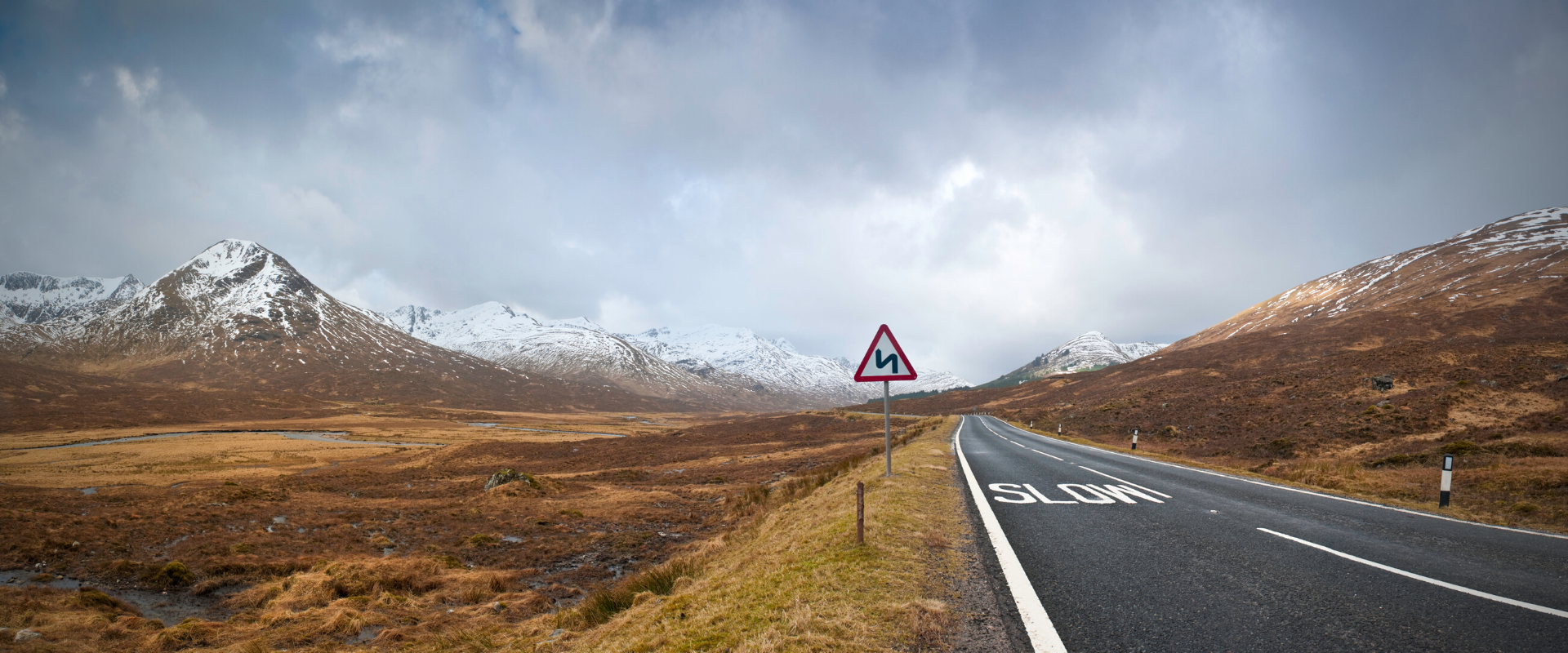 Address
510 Metroplex,
Broadway,
Salford Quays
M50 2UE