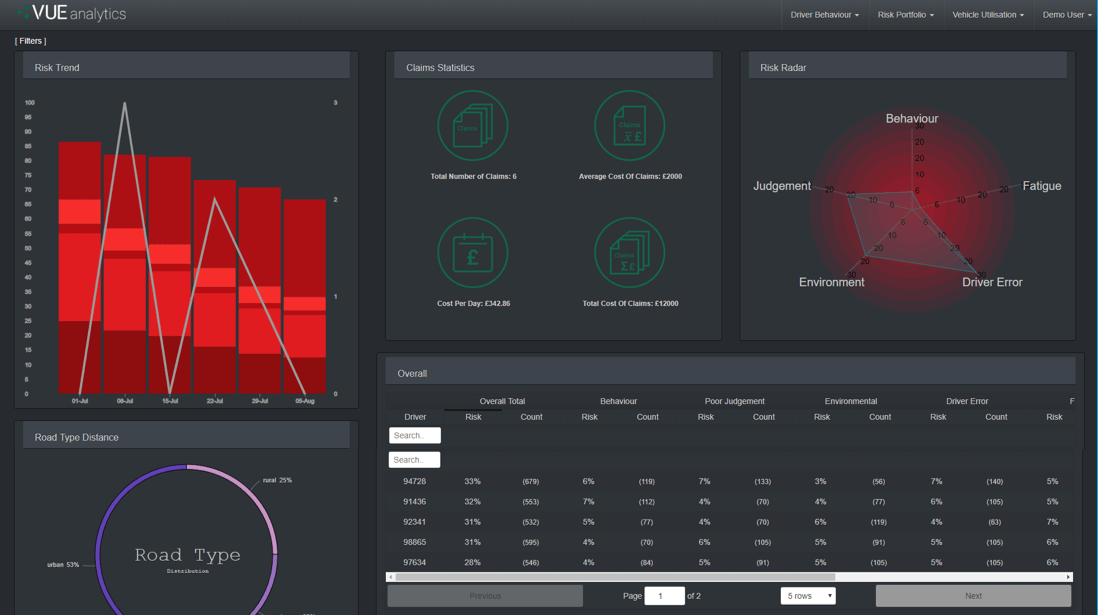 Fleet Risk Management
VUEanalytics unlocks the value of all the data your book of commercial fleet business has in its systems: Display valuable telematics and claims data in easy to understand, useable charts. Provid contextualised information such as road type and highway code infractions. Identify the link between driver behaviour and claims performance.
VUEanalytics is part of the VUEhub suite of software solutions.
VUEanalytics for Insurers
See how different departments can use VUEanalytics.
Underwriters
---
You can develop comprehensive custom models for large corporate clients and gain visibility into the mid-market and SME segments of the portfolio.
You can also use VUEanalytics to analyse the history of a new fleet (or one that is renewing) using their historical telematics data in conjunction with their claims data. This means you can now:
Design better policies
Incorporate incentive structures to encourage the right outcomes
Accurately price a specific risk identifying key areas where improvements can be made as part of a risk management plan


Arrange A Demo
Risk Managers
---
Once the business is written, your risk teams can use VUEanalytics Dashboards to identify, track and manage a fleet's risk exposure. This allows you to work directly with the client to drive the change required to reduce overall risk and increase the value you can offer.
Working with your clients you can put in place the mutually correct structure for managing their risk, improving driver behaviour and delivering an overall better fleet performance which results in a better claims experience.
Arrange A Demo
Claims Handlers
---
Claims teams can use VUEanalytics Dashboards to communicate with individual fleets about their claims performance.
The Dashboards can be set up to track whatever KPI's you require. These include the following:
Reporting time
Average claims costs
Average claims per day
Claims by depot
Claims by driver


Arrange A Demo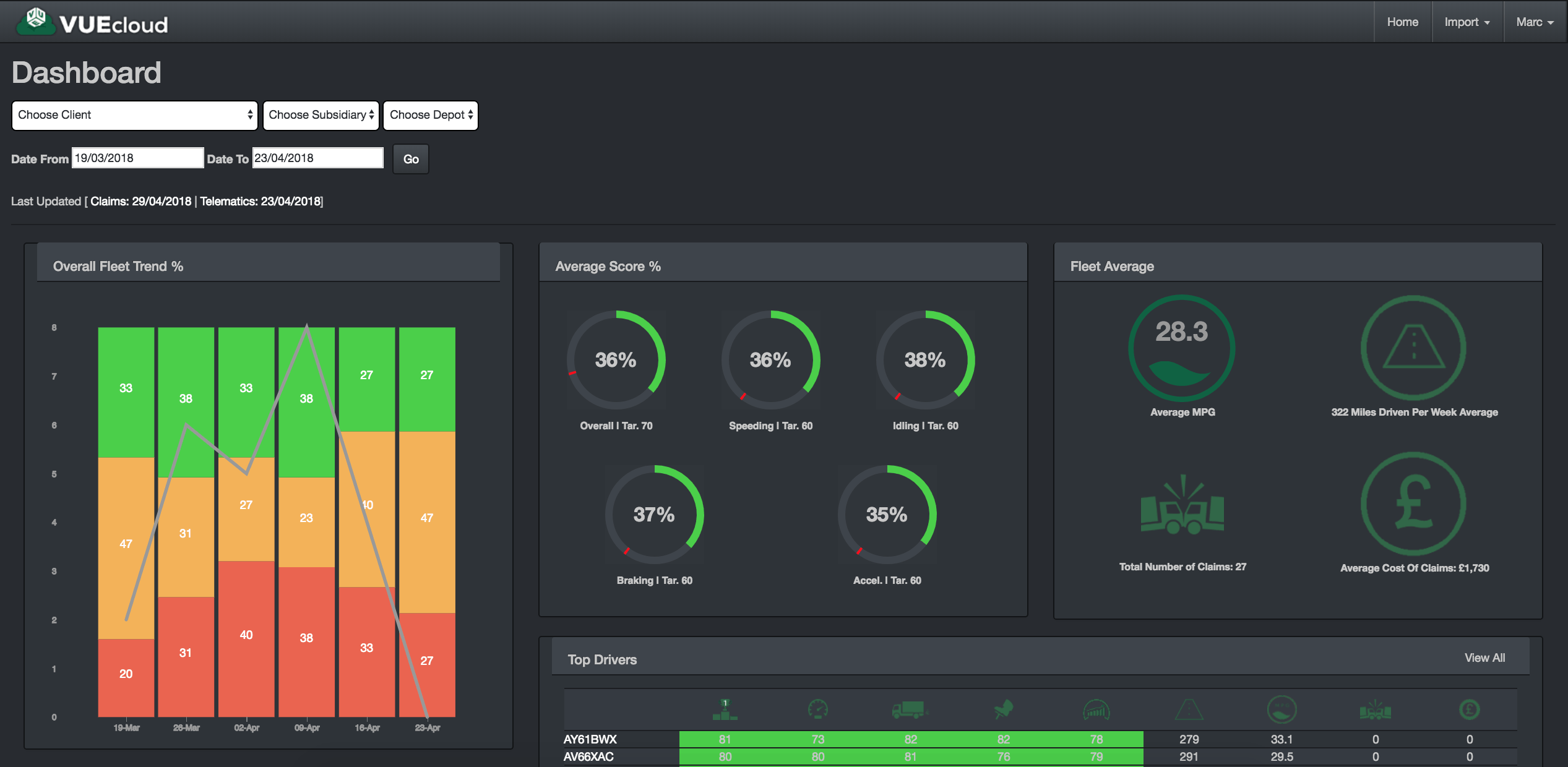 [stack_testimonial layout="slider-2" pppage="6" filter="insurers"]
VUEanalytics makes it easy to use telematics data in your Fleet Risk Management Strategy
VUEanalytics lets you combine fleet telematics reports such as driver behaviour with other fleet reports enabling you to visualise this information so you can instantly understand in order to make better informed decisions faster. Unlike traditional telematics, you get contextualised information such as the type of roads, road conditions and highway code infractions.
You can see fleet trends and hot spots, areas where more focus and action is required. Take control of your fleets risk profile and build stronger relationships with you insurers and risk partners.
With VUEanalytics we use raw data from your telematics service provider. We then introduce 3rd party sourced data and run analysis using sophisticated risk algorithms to generate insight into how your fleet behaves, where they are exposed to risk, what risks they are exposed to and why. This can be measured against your industry benchmarks, using custom built KPIs.
VUEanalytics works with your existing telematics and insurance providers* giving you the tools to improve overall fleet efficiency and to reduce claims costs by improving driver performance.
VUEanalytics is part of the VUEhub suite of software solutions.
* Assumes you are insured by one of our preferred insurance partners, if not we would need to ensure we can source and upload your claims data
Mitigate Risk
Mitigate risk in your portfolio of fleets and identify the 'hot spots' where focus and action is required
Save Money
Reduce claims costs by promoting good driver behaviour and settling claims quickly.
Elite Support
Take comfort in 6 months included support with a dedicated support forum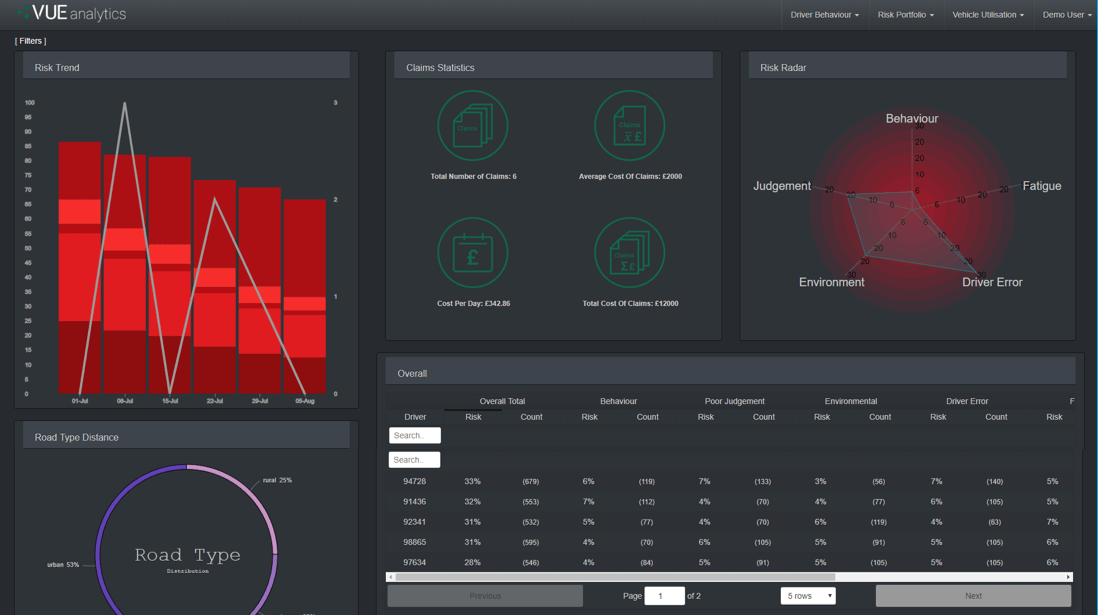 VUEanalytics Product Tour
We developed VUEanalytics to overcome a common frustration when viewing management reports derived from telematics data, which is that it can be difficult to see the trends across entire fleets.
VUEanalytics repurposes fleet data and displays it in easy to view dashboards with the ability to dive deeper into the data; you can see the context of journeys including type of roads, road conditions alongside and highway code infractions.
The VUEanalytics Dashboards work with any telematics data provider and can be customised to suit your exact requirements.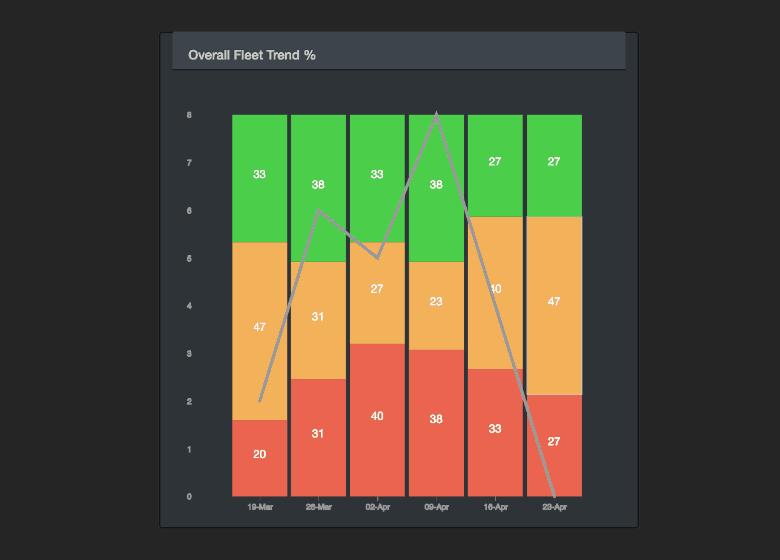 How Is The Fleet Performing Overall?

See how your fleets are performing over a period of time. The Red, Amber, Green design allows you to quickly identify areas that need improvement.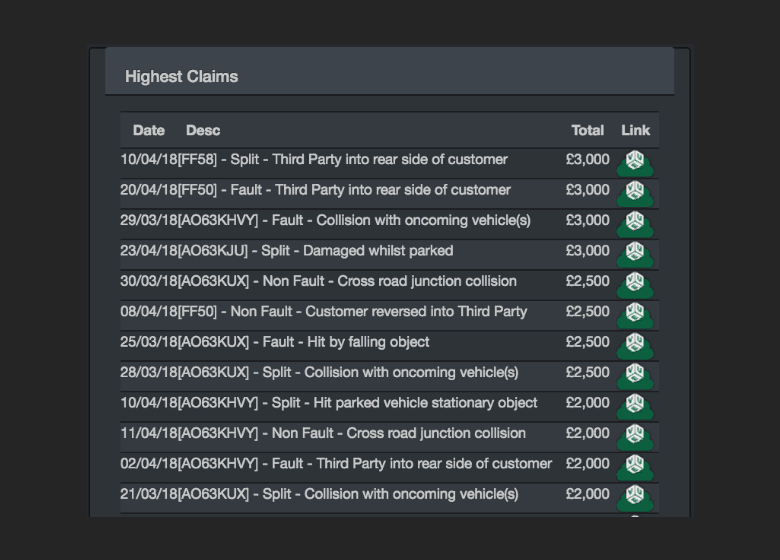 Is There A Correlation Between Driver Behaviour & Claims?
By integrating claims data with VUEanalytics you can see which fleets have the most claims and the highest cost of claims.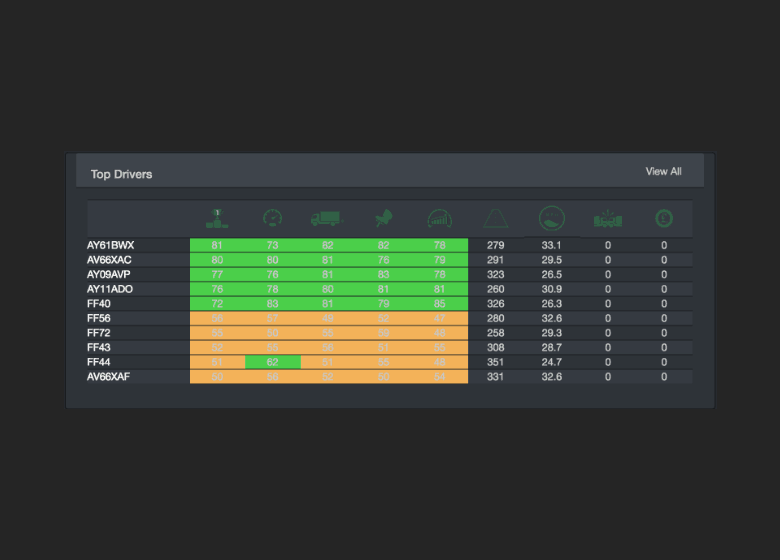 Who Are The Best Performing Drivers?

Quickly see a fleets best-performing drivers and how they compare to other drivers. Reward great behaviour and encourage improvement in those who need it.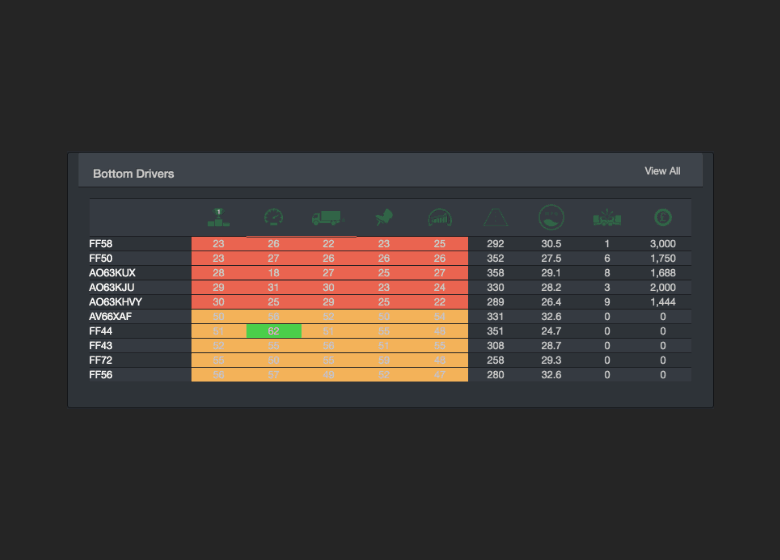 Who Are The Worst Performing Drivers?

Easily see a fleets worst performing drivers and what risks they are taking. This can help you identify areas of training.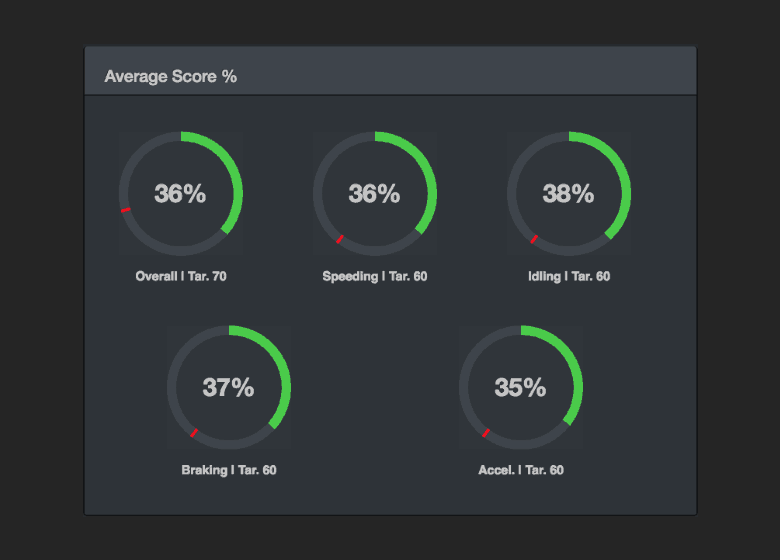 How Is A Fleet Performing Against It's KPI's?

See how your fleets are performing overall and against their targets. This can help identify fleets who need additional attention.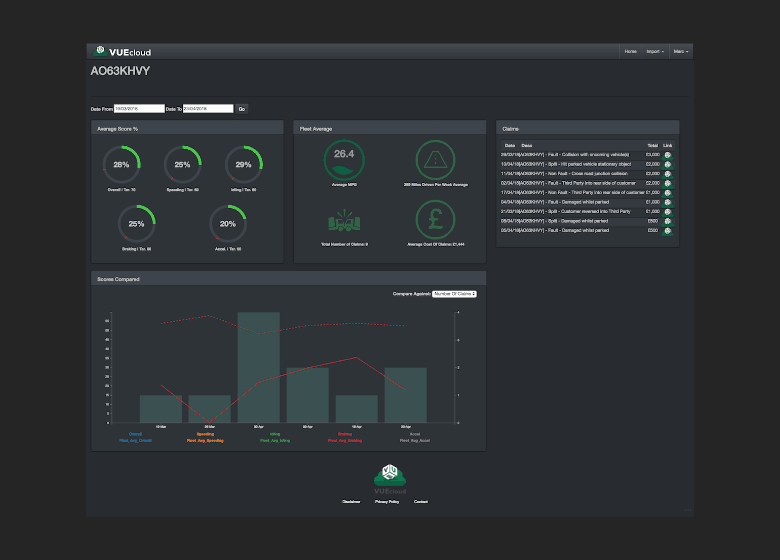 Individual Driver Performance

Deep dive into individual drivers and see how their performance compares to industry standards.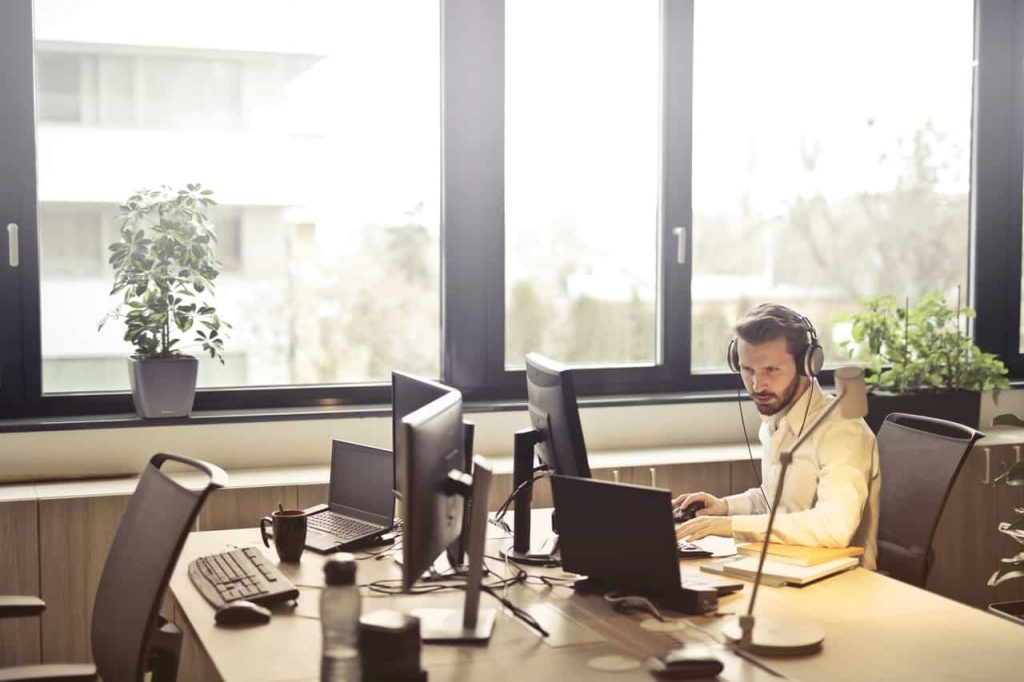 Arrange a Demo Today
Arrange a demo with us to find out how VUEanalytics can help you manage risk in your fleets.
Arrange A Demo