So, how does VUE360 work?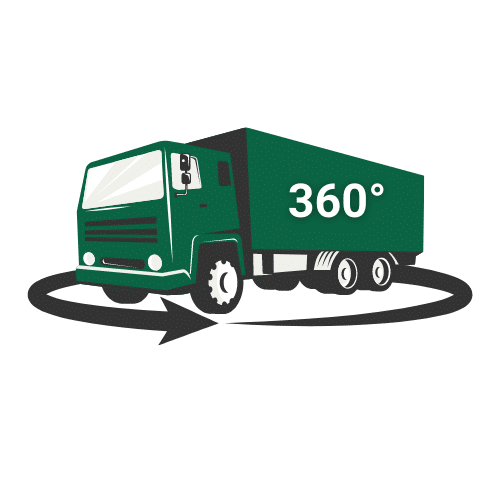 Using the latest algorithm technology the device stitches video images together in real-time to create a 360-degree birds-eye view of your vehicle. The resulting clear seamless image is shown on a high-definition in-cab monitor, replacing the standard split-screen view.
Ask for a free demo »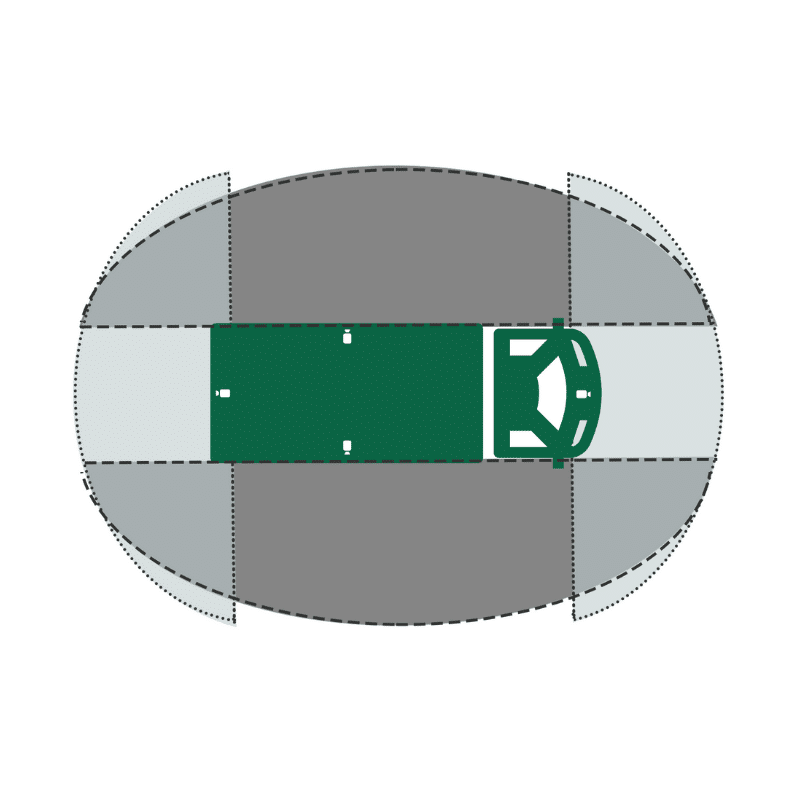 Although vehicle mirrors aid the driver, they still leave blind spots. In the time taken to scan a set of mirrors you've travelled relatively far. The VUE360 solves this problem by giving you one clear 360-degree view in one place. Removing blind spots and saving valuable time.
Four wide-angle cameras are placed around the vehicle. The live images are stitched together, distortions from wide-angle lenses corrected, and a birds-eye view appears on the driver's monitor.
Ask for a free demo »

A 360° view in one image
All-round vehicle view which removes all blind spots. Prevents accidents through improved visibility. Useful for reverse parking, side parking and narrow lanes.
Fast 'real-time' processing and viewing
Four cameras with wide-angle lenses. Clear, smooth images shown on in-cab monitor.
Option for IR Cameras
Cameras can be fitted with infrared illumination to increase the quality of footage captured at night.
Personalised configuration
Configure the vehicle type for personalised display. Easily tailored to the vehicle and work environment.
Calibration templates
Calibration can be saved from one vehicle to use on the next, saving time when rolling out VUE360 to a fleet.
Easy on-site calibration
No need for a specialist workshop.
VUE360 enables the driver to switch views...
• When reversing the monitor displays the birds eye view and the rear image

• When the indicators are active (travelling under 20mph) the monitor shows the birds eye view and the 3D side view.

• Over 20mph the monitor can show:

> A birds-eye view and the 3D rear view

> Side views when indicating

> A full screen original rear view

> Or image off

Contact Us Today
If you'd like to chat about any of our services or our experiences helping fleets improve vehicle safety.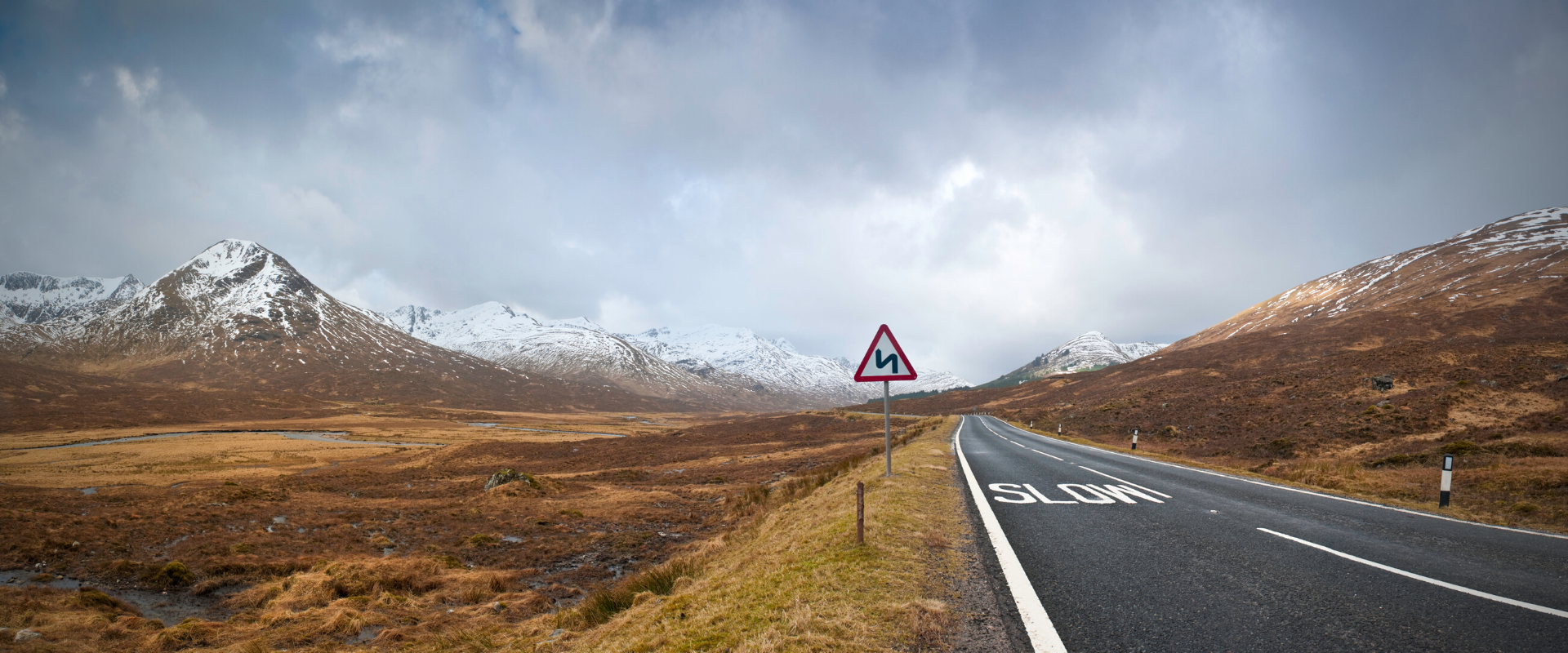 Address
510 Metroplex,
Broadway,
Salford Quays
M50 2UE