Total Produce has seen fantastic Return On Investment (ROI) using a combination of VUE's Video Telematics equipment and internal procedures committed to improve fleet safety. In just one year, Total Produce has reported a 10% reduction in accidents as a percentage of their fleet.
"VUE's Video Telematics has been instrumental in reducing our accident rates and claims," says Kevin Whiteman, Group Transport Manager at Total Produce. "We continue to invest in VUE's Video Telematics because it saves us a lot of time, money and effort in handling claims and really brings down claim costs. It definitely shows great ROI."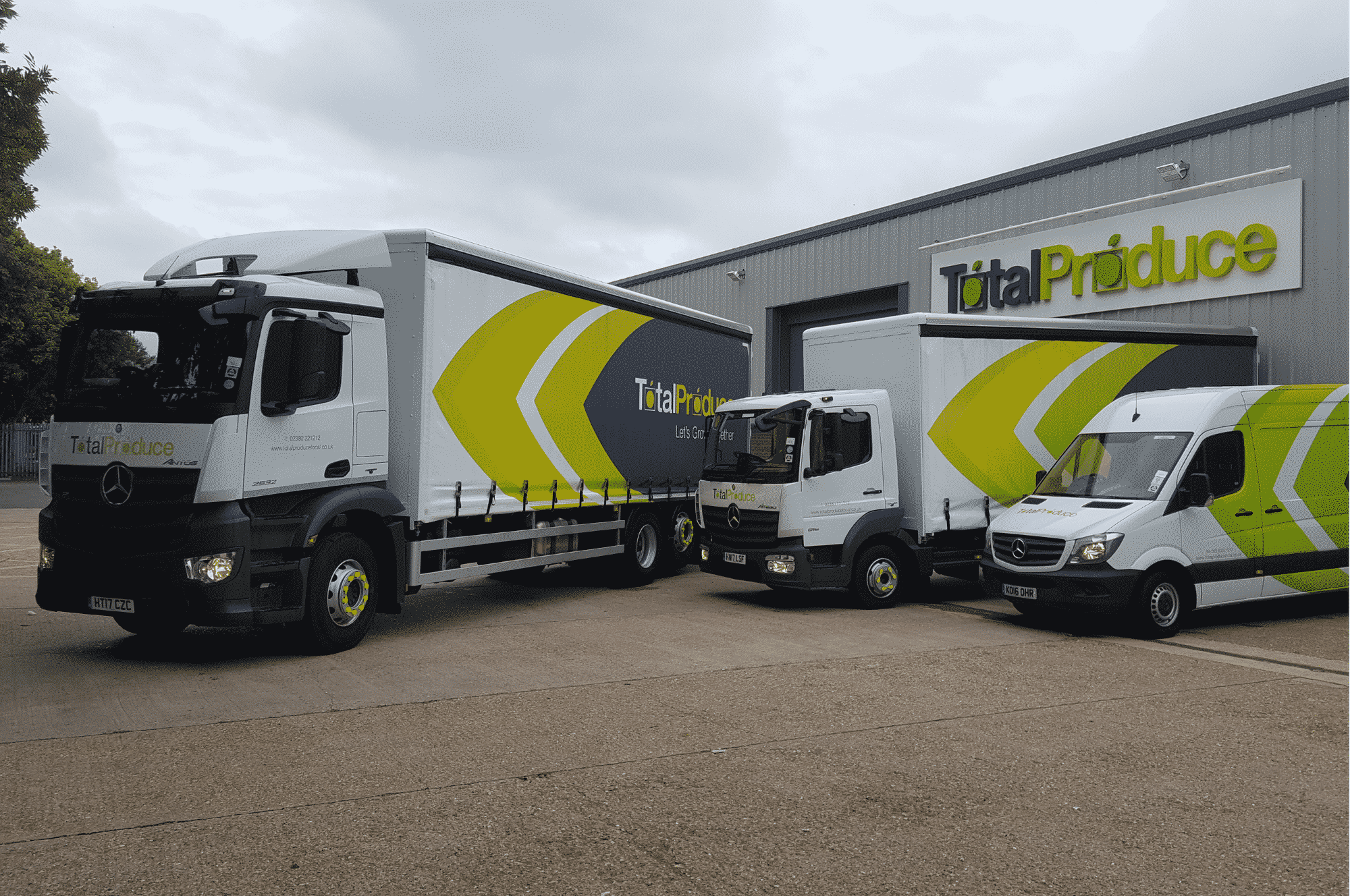 Investing In Excellent Video Telematics Equipment
Total Produce are one of the world's largest producers and providers of fresh produce. Operating globally out of 30 countries, Total Produce grow, source, package and distribute over 300 lines of fresh produce to the retail, wholesale and foodservice sectors.
On working with VUE, Kevin says:
"VUE's equipment is excellent as it is very reliable and durable. We now fit all new fleet vehicles with VUE's Video Telematics. The whole team at VUE are really helpful and always respond quickly when we have any questions or issues."
In the UK, Total Produce have a fleet of around 350 vehicles with 257 vehicles (73%) currently fitted with VUE's Video Telematics. They are currently fitted with VMC4 units, along with VUE forward cameras, VUE rear cameras and VUE driver facing cameras. Total Produce use VUEconnected for tracking their fleet live and accessing live and past Video Telematics data. Total Produce combine this with VUEcloud to securely upload and share incident footage and other relevant files to third parties such as claims teams.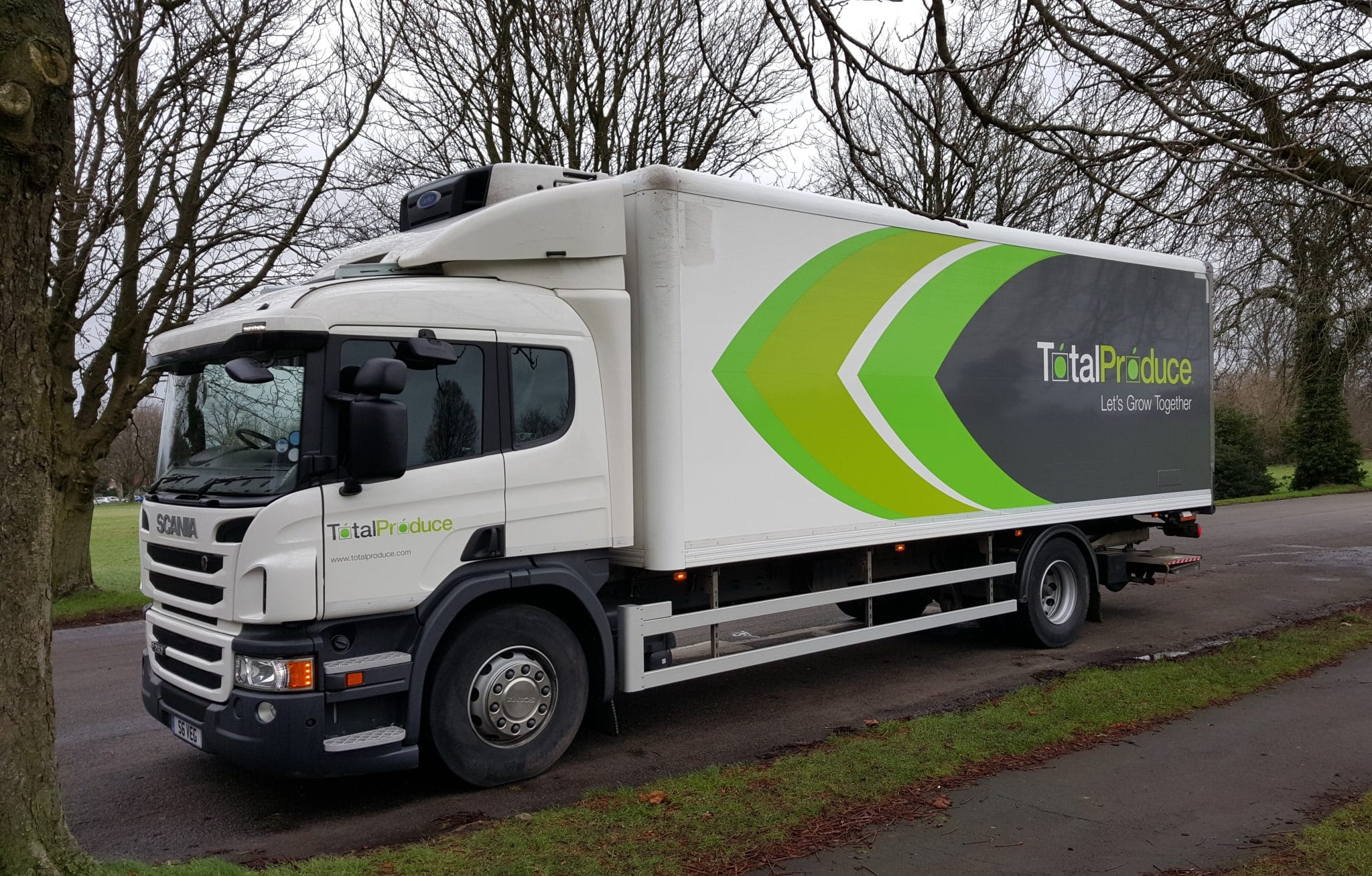 Improve Fleet Safety and Defend Claims With Video Telematics
The Total Produce fleet have effectively used VUE's Video Telematics alongside internal procedures committed to improve fleet safety to reduce their accident frequency. In just one year, from 2018 to 2019, they've reported a 10% reduction in accidents as a percentage of their fleet.
Total Produce also use Video Telematics to investigate incidents, defend against claims and improve driver behaviour. By using incident footage as evidence, Total Produce can easily defend against fraudulent claims and lower claim costs by avoiding payouts for false injury and false damage claims. This shows clear ROI using VUE's equipment.
Kevin explains:
"Spending on a Video Telematics system has helped us reduce costs in many other areas of the business, such as lowering claim costs. Occasionally, a third party will report that our vehicles have allegedly hit their vehicle or their property whilst manoeuvring within a customer's premises. However, on reviewing the video footage, we can successfully prove that we did not cause the damage. The VMC4 footage defends our drivers and clearly shows that our vehicles didn't cause the third party damage, which really lowers the number of claims against our drivers and our claim costs. The ROI we've seen from VUE's Video Telematics system has been fantastic.

"After every incident, we'll review the Video Telematics footage to understand what happened and who was at fault, then determine how to proceed with the claim. The footage helps to fight claims or admit liability quickly when needed. Our drivers understand that we investigate all incidents closely, which really motivates them to maintain and improve their behaviour which improves overall fleet safety. This has been a big factor in reducing the number of accidents in the fleet. Improved behaviour has also led to better fuel consumption and less stress placed on the vehicles, increasing their longevity and lowering fuel costs."
Claudia Mason, Claims Manager (Fraud & Casualty) at Protector Insurance, talks about how Total Produce has reduced claims and claim costs using Video Telematics:
"The VMC4 footage is great for defending claims, especially low velocity impact claims, which lowers claim costs. Using VUEcloud has really assisted the counter fraud claims handling process, which saves us valuable time and money. I'm happy to see the great ROI that Total Produce have shown by using Video Telematics."
~
If you'd like to show fantastic ROI for your fleet and improve fleet safety by slashing accident rates with Video Telematics, then click below to get started!
You can also download a PDF copy of this case study below if you'd like to send it to any relevant third parties:
You can also read our most successful case studies to learn about how other fleets have used Video Telematics to improve fleet safety and demonstrate great ROI:
– Orbis Protect See Clear ROI Using Video Telematics Solutions
– NHS Blood and Transplant Show Fantastic ROI Using Video Telematics
You can also find more case studies in our dedicated Case Studies section.