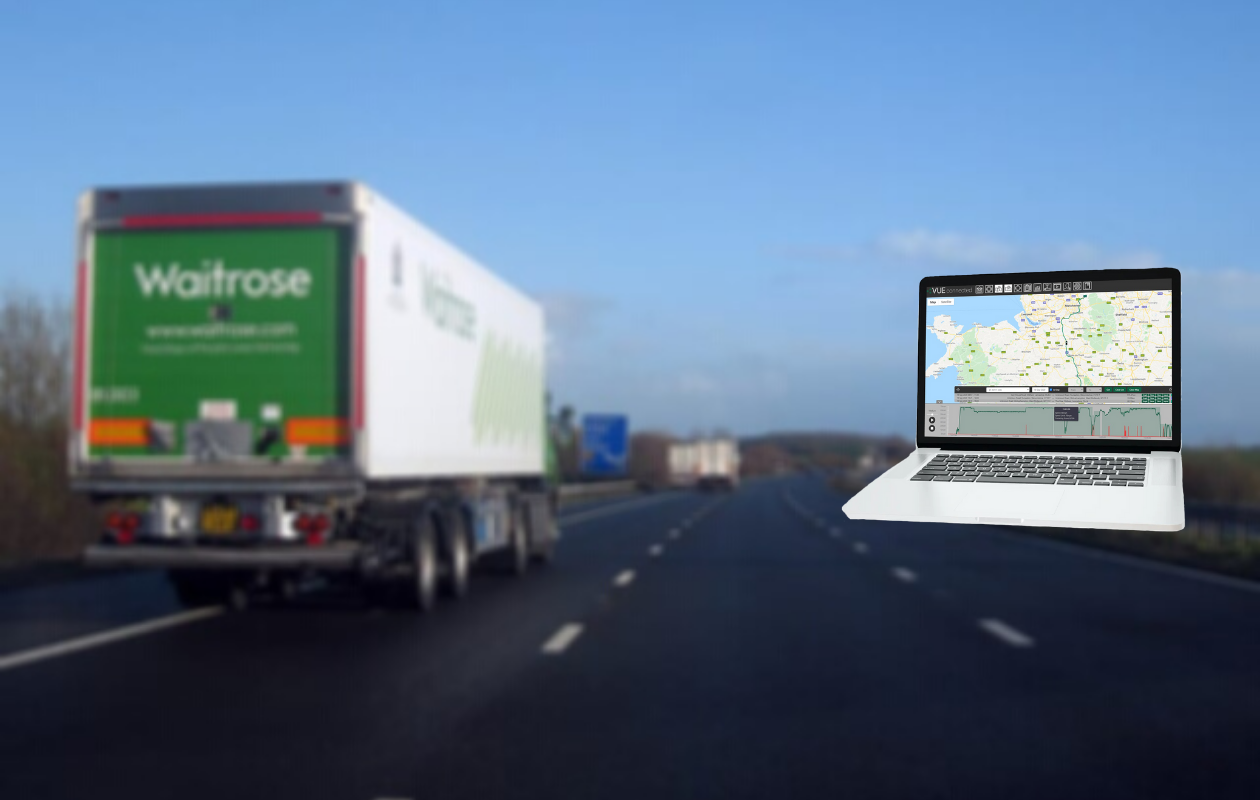 Improving Fleet Risk Management with CCTV footage and telematics
VUEconnected is a powerful tool that dramatically increases your daily productivity as well as the productivity of your fleet, whilst improving driver behaviour to reduce risk and fuel costs. Fleet tracking helps you'll complete more jobs and increase your profits.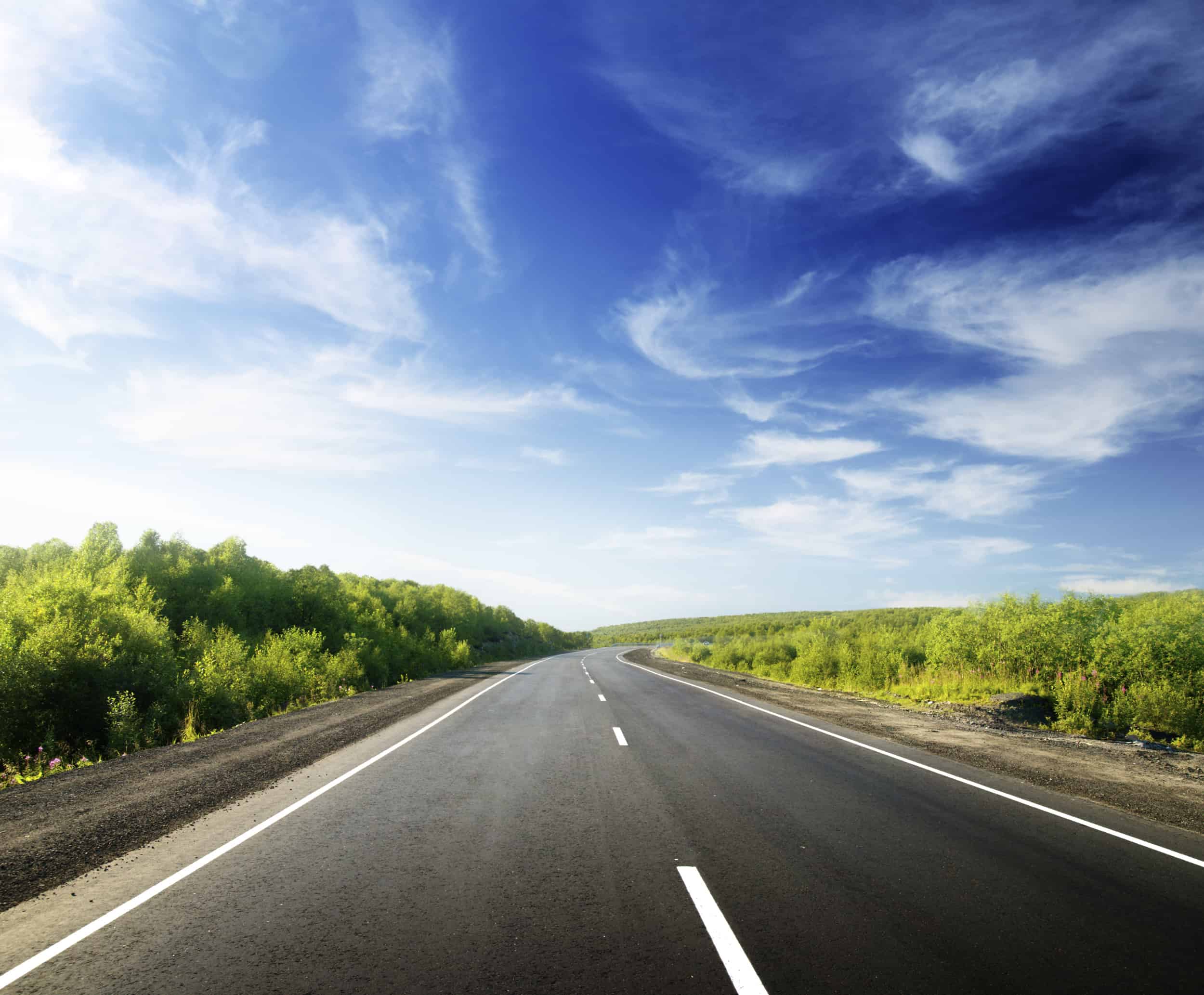 VUEconnected
A complete Video Telematics range and a true single-box solution for every vehicle in your fleet.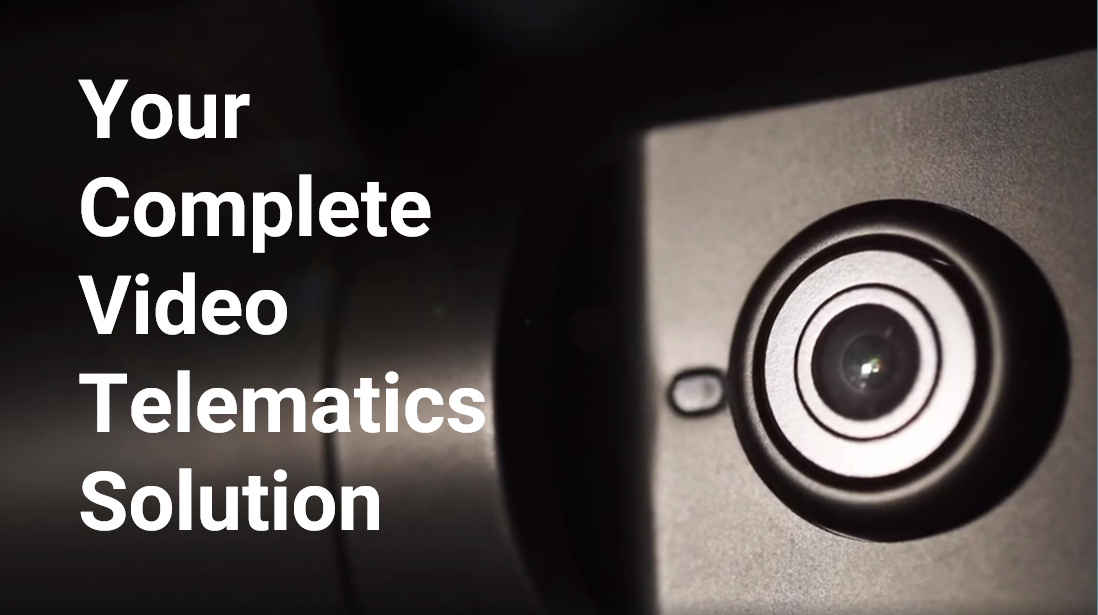 Trusted by over 3,750 users
who've uploaded 25,000+ videos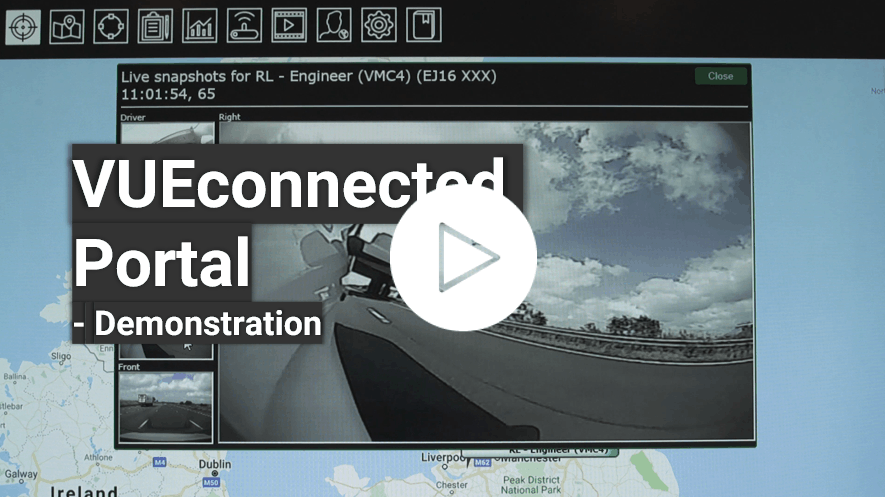 VUEconnected – Access your fleet data and video
VUEconnected is our secure web-based portal for CCTV footage, tracking and telematics data. Our VUEmatics Connected range are all tracked and monitored via VUEconnected.
Developed in-house, VUEconnected is a powerful tool that dramatically increases your daily productivity as well as the productivity of your fleet. The telematics data helps improve driver behaviour to reduce fuel costs and improve safety. The CCTV footage aids driver training and helps defend against any claims. By eliminating inefficiencies and saving your workforce time with fleet tracking, you will be able to complete more jobs and increase your profits.
All Vehicles
Works for all types of vehicles and tracking systems


At A Glance Locations
See at a glance which vehicle/s is closest to a job by postcode search or clicking on the map
Vehicle Status
See a vehicles ignition status, together with speed, direction of travel and current location
Map Replay
Map replay to analyse routes and eliminate inefficiencies and duplication


Geo-Fencing Alerts
Set 'geo-fenced' areas (circular or polygon) with alerts


Pushpins
Set 'pushpins' at specific locations (i.e. customer depots)
Set Reminders
Set reminders for MOT, road tax, insurance, service etc
Get Alerts
Set alerts like Out-of-hours Use, Speeding, Congestion Zone, Idling, Unauthorised Drives (No Driver ID or not authorised) and Power Failure
Private Journeys
Driver Privacy function (data protection for private journeys)
See Vehicle Functions
Use digital inputs to monitor vehicle functions in use (i.e sweeper brush or gritter activity)
Driver Scores
Get ratings for each rates each completed journey with a driver score to help improve driving style
One Solution For All Your Vehicles
Video can be downloaded remotely direct from the VMC1, VMC4 and VMC8 units, from a precise time or location of an incident, when the vehicle ignition is on.
There are no restrictions on the number of users, so unique logins control if users see all vehicles, or only certain vehicles under their command. Certain functions of the system can be restricted by user, such as 'Track & Report' only.
Arrange A Demo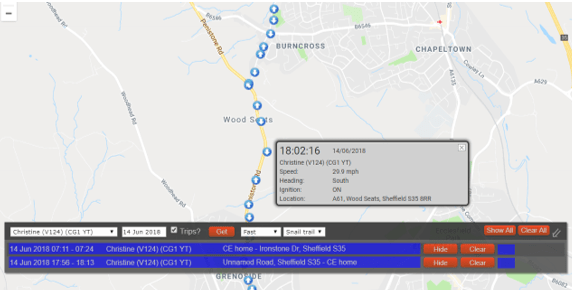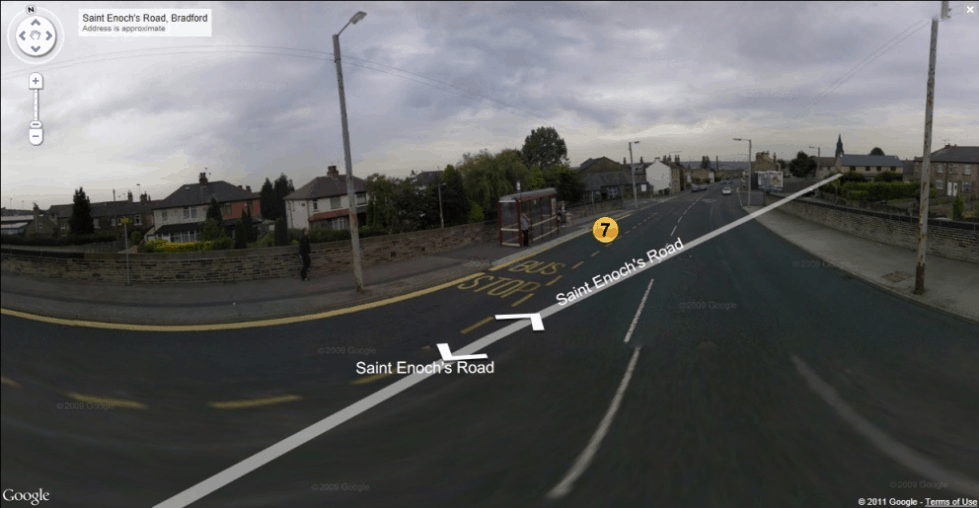 The same great VUEconnected functionality, in a mobile app!
On the go? You can track your fleet, replay journey routes, check vehicle speeds, and temporarily share a vehicle's location, all from our new VUEconnected App! And it's free!
If you use the VUEconnected Portal for your PC, you can go mobile immediately. Simply log on to the VUEconnected App using your existing log-in details.
Whenever and wherever you need to be, stay connected to your fleet with VUEconnected!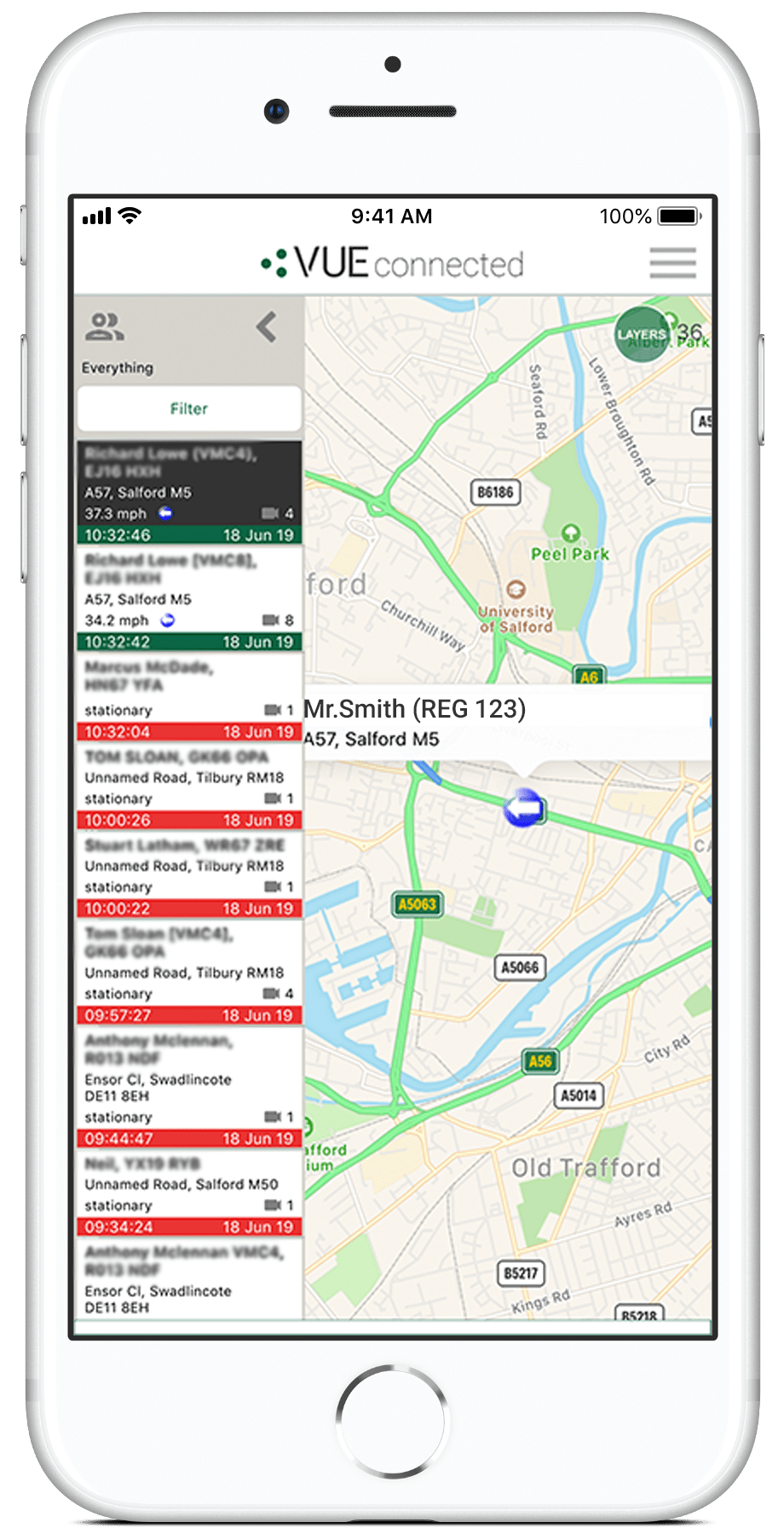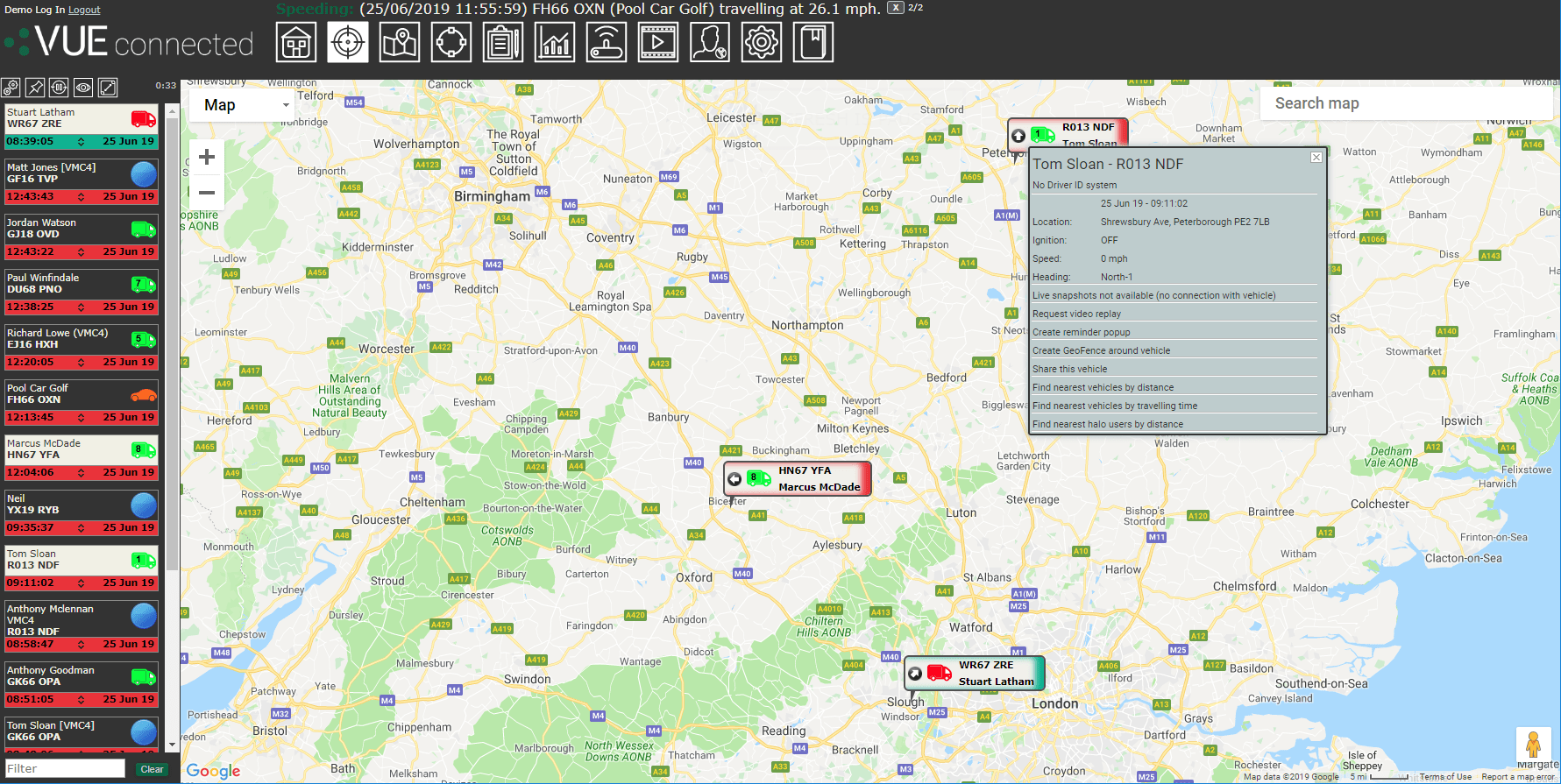 "Agetur UK are longstanding customers of VUEconnected and would highly recommend them for all aspects of tracking in respect to our fleet of company vehicles and plant."

Jason Popham, Fleet Manager, Agetur UK Ltd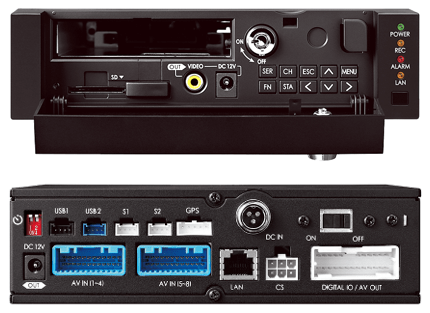 VUEmatics Connected
The VUEconnected portal is perfect for our VUEmatics Connected range of vehicle CCTV and telematics.
Our single forward-facing camera, the VMC1, is ideal for cars and small vans. The four-camera VMC4 is aimed at larger vans and LCVs. The VMC8 manages up to eight cameras for larger and articulated HGVs.
Click here to see how the VUEmatics Connected range can help you and your fleet.
Please contact us to discuss how the VUEmatics Connected range can help you or to arrange a demonstration.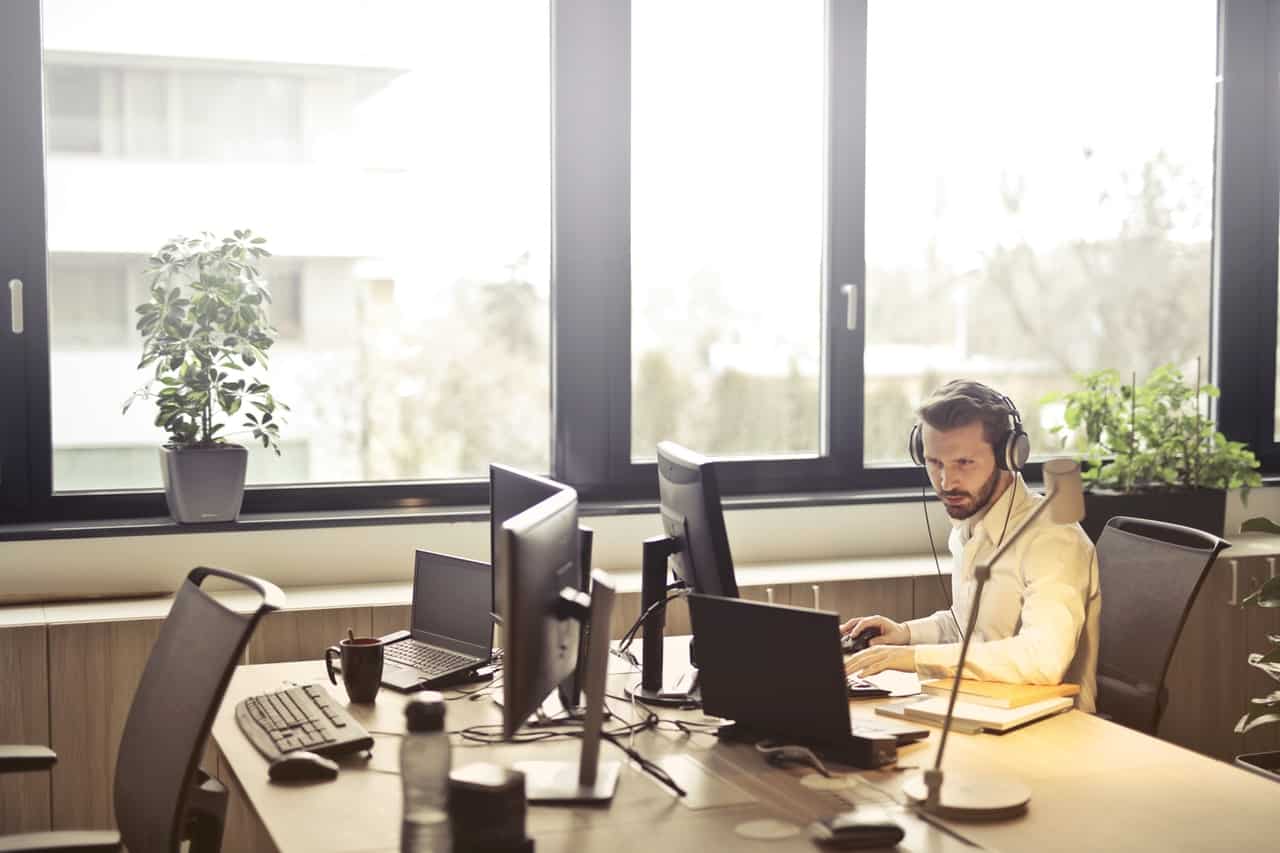 Arrange a demo of VUEconnected today
Arrange a demo with us to find out how VUEconnected can help your business.
Arrange A Demo