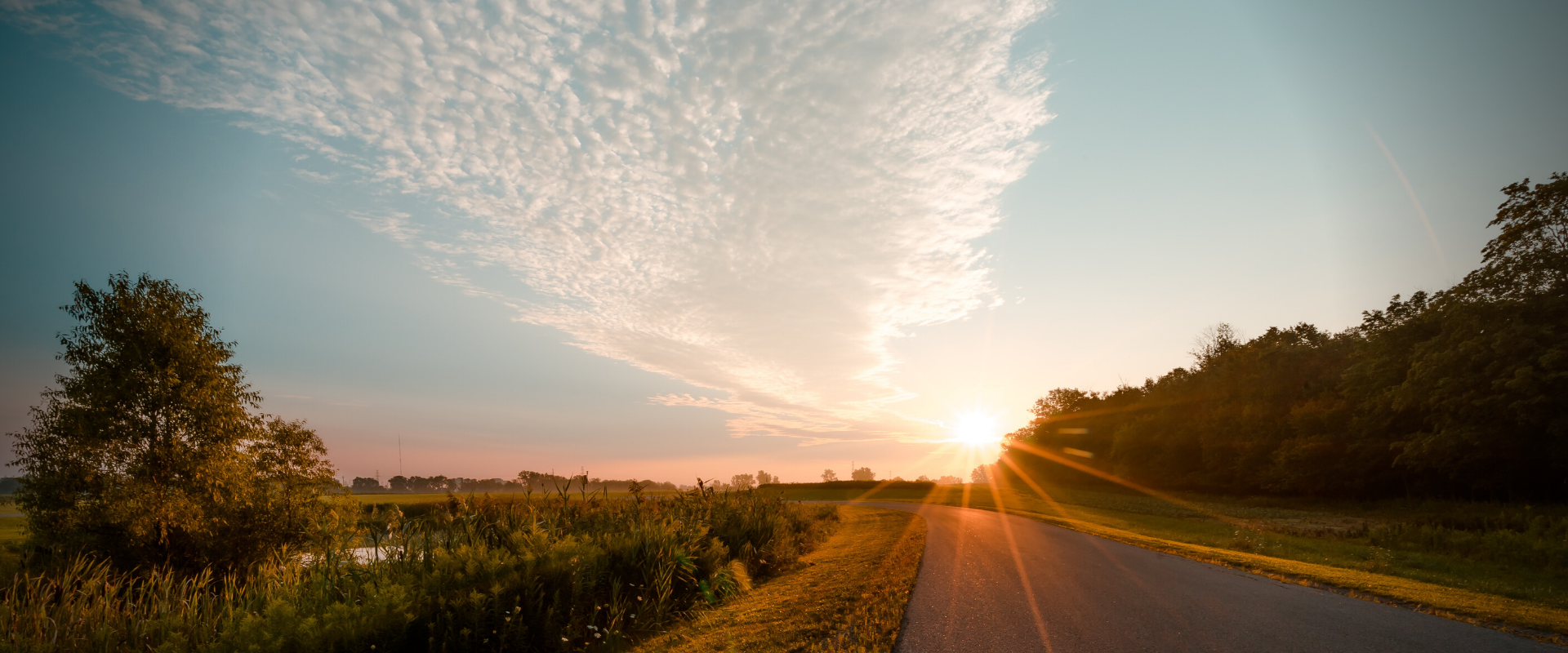 Your Trusted Insurance Technology Partner
VUE's industry-leading Video Telematics and software solutions are the perfect choice for insurers looking to mitigate fleet risk, handle and defend, and settle claims quickly, and protect clients.
In short, we get insurance.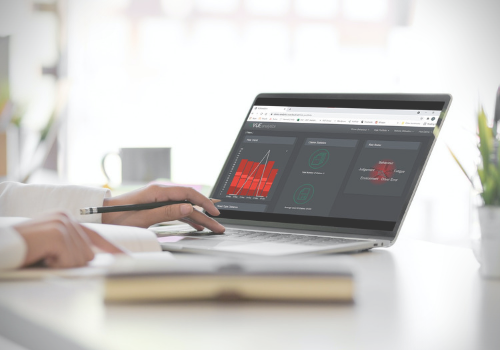 Leverage the value of video and photos for all claims
(not just fleet)
• Remove the need to receive hard copy videos from customers.
• Play footage in any format and share it securely with third parties (TPAs).
Defend claims with Video Telematics
• Video Telematics footage and data provides undeniable evidence in case of an incident. Defend fraudulent claims or claims with conflicting accounts, lowering the cost per claim.
Reduce fleet risk and lower accident frequency
• Identify the areas of highest risk specific to a particular fleet, such as driver behaviour or fatigue.
• Understand which areas to target first to mitigate risk.
Resolve claims quickly
• Get automatic FNOL notifications.
• Request accident footage and incident details from your clients with our VUEcloud solution.
Gain a detailed picture of a fleet's risk profile
• Analytics and dashboards created from telematics data, including third party data from other Telematics providers.
• See traditional telematics data (cornering, speeding, etc.) in context (road type, weather conditions, etc.) to understand the factors affecting drivers and determine the likelihood of accidents.
Increase client loyalty
• Get better insight into a fleet's actual behaviour and monitor trends over time so you can accurately gauge risk, apply appropriate policy conditions and offer keenly priced premiums, increasing the chance of their renewal.
• Get the VUEhub software suite in your company branding to drive brand recall and foster loyalty.
• The ease of storing and securely sharing files is a unique selling point which helps drive customer retention.
An end-to-end video telematics solution for fleets and insurers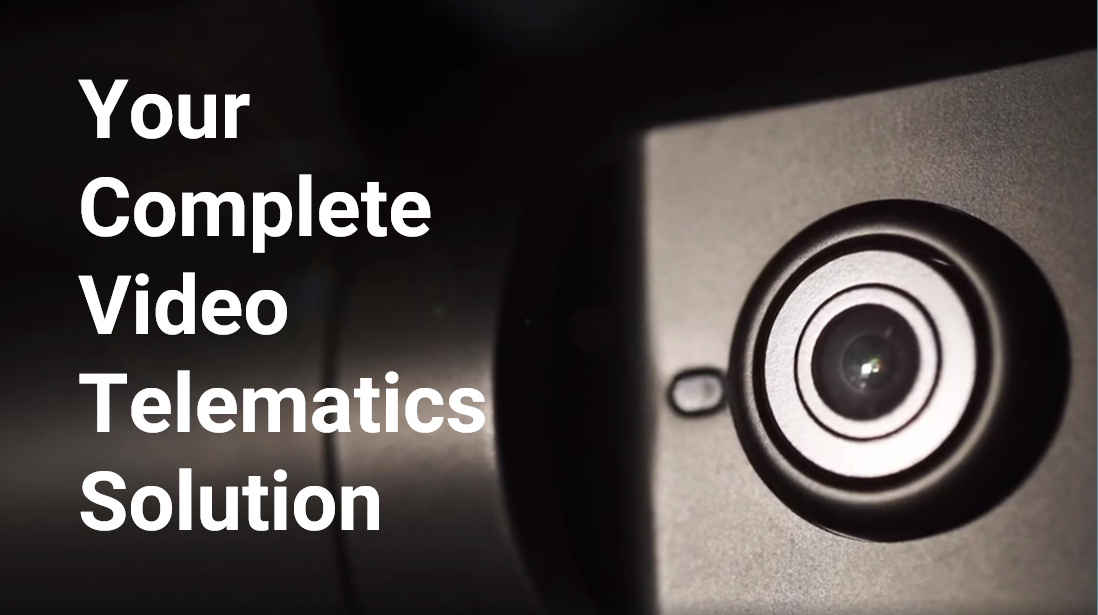 Trusted by over 16,000 users who've uploaded 38,000+ videos
Our VUEtech includes cutting-edge, on-vehicle Video Telematics recorders, to improve fleet safety, reduce risk and record footage to effectively defend claims.

Specifically built for insurers, our award-winning software is invaluable for managing claims and reducing the time needed to settle claims.

The VUEhub software suite provides an unparalleled picture of a fleet's risk profile. Understand your customer, to confidently reward and retain your best fleets.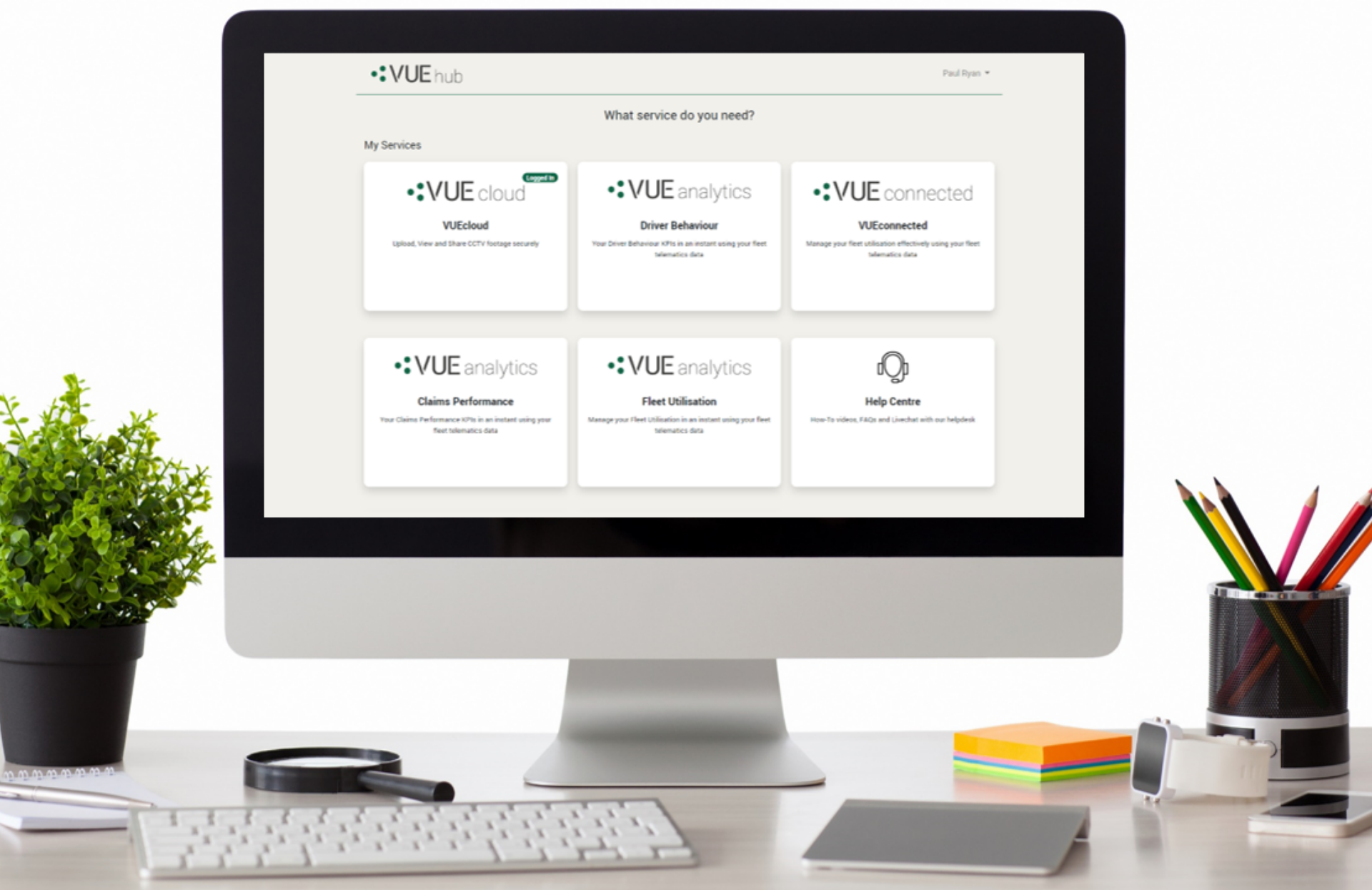 The VUEhub portal gives you access to VUE's full suite of software solutions, with a single sign-on. This platform can be owned by the client or 'white labelled' and put into your own branding to drive loyalty and brand awareness.
VUEconnected combines Video Telematics and vehicle tracking. Use VUEcloud to securely obtain any footage or files from clients and share it with your claims teams or TPAs. VUEanalytics creates risk portfolio dashboards and claims trends from any telematics devices, even third parties.
Learn More about VUEhub »
What applications can you access via VUEhub?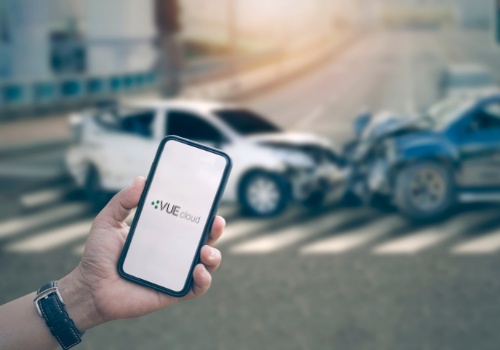 VUEcloud is a simple, intuitive solution for securely handling any CCTV footage and any other files associated with a claim. This secure multi-media platform lets you Upload, View and Share any files you need with ease; no more memory sticks!
It's perfect for all claims teams (not just fleet)!
Learn More about VUEcloud »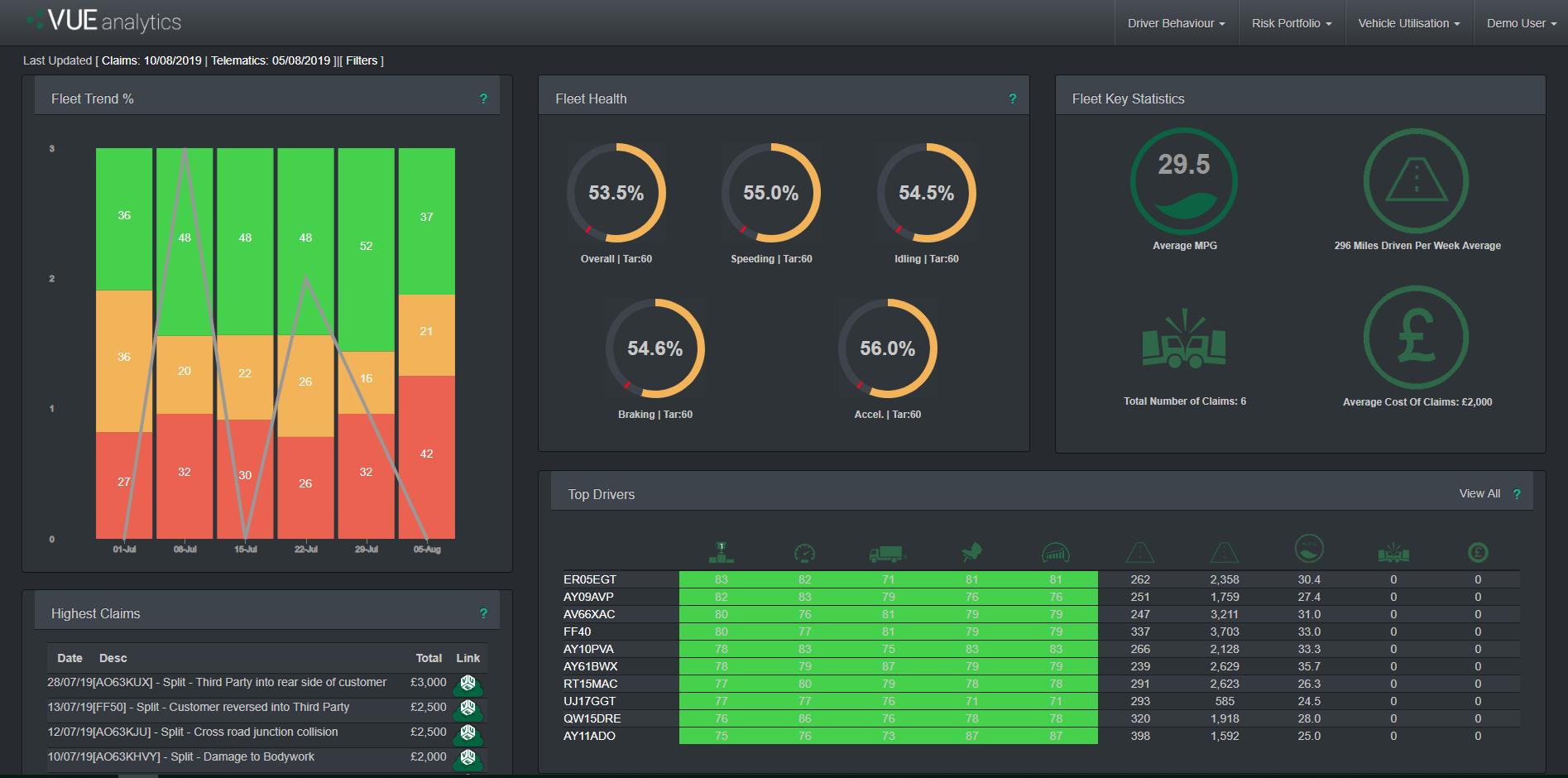 VUEanalytics unlocks the telematics data recorded by fleets, allowing you to make comparisons and identify links between fleet performance, claims performance, and potential risk. It also provides information such as road type and highway code infractions to help contextualise the data and make interpretations more accurate.
Learn More about VUEanalytics »
Advanced insights from VUEhub allow you to:
Accurately assess fleet risks and charge more appropriate insurance premiums
Reward low risk fleets with an appropriate premium to drive customer loyalty
Determine if fleets require action to reduce risk and recommend additional safety equipment or increased compliance, e.g. FORS
Apply more appropriate conditions to policies
Assess impact of policy conditions and preventative steps
Monitor driver behaviour individually and as a fleet
Up to 70% reduction in claims handling times.
Improvement in claims lifecycle of over 2 months.
A 40%-60% reduction in the cost of claims where footage is available through VUEcloud.
How are insurers using VUEhub to help improve their
customer's experiences?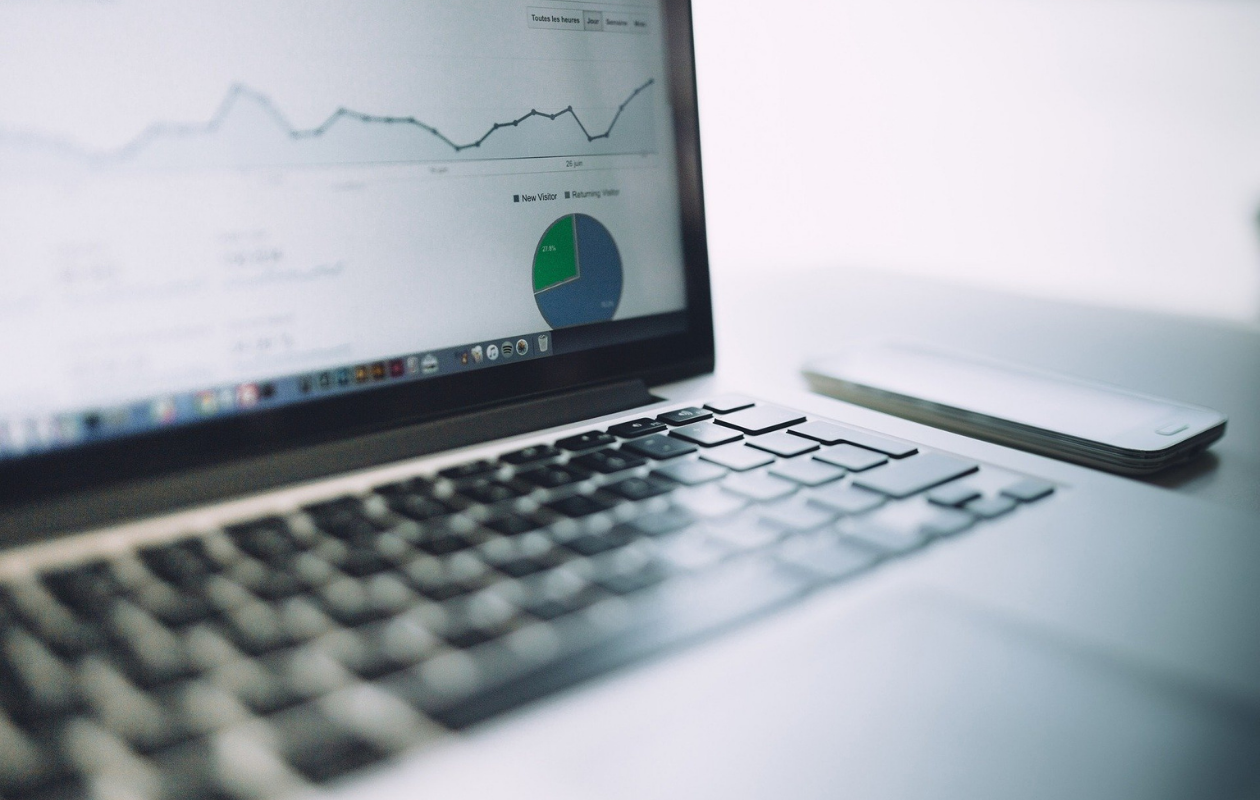 Settle Claims Quickly and Reduce Cost Per Claim:
• Speed up the claims process by using VUEcloud as an efficient case file management tool for the whole claims function (not just fleet based)
• Customers can quickly upload a video that's automatically sent to the TPAs or claims operation.
• Claims teams can easily request footage and all relevant details and can view video files in any format without the need to convert them.
• Use video footage and telematics data as evidence of fault.
• Lower claim costs by defending against fraudulent claims, staged accidents ("Crash for cash") and conflicting reports.
• Receive automatic FNOL (First Notification Of Loss) alerts directly to claims teams.
• Securely forward specific files to relevant stakeholders to view or add details (Claims Assessors).

Reduce Fleet Risk and Prevent Accidents:
• Accurately target efforts to reduce risk and prevent accidents in a fleet.
• Promote safe driving across a fleet, greatly reduce risk and the number of claims and total claim costs.
• Tools to help reduce environmental risks and prevent accidents.
• Driver distraction units help with fatigue and further reduce risk.
• The VUEdrive app helps drivers improve their own behaviour by rating trips and giving areas of development.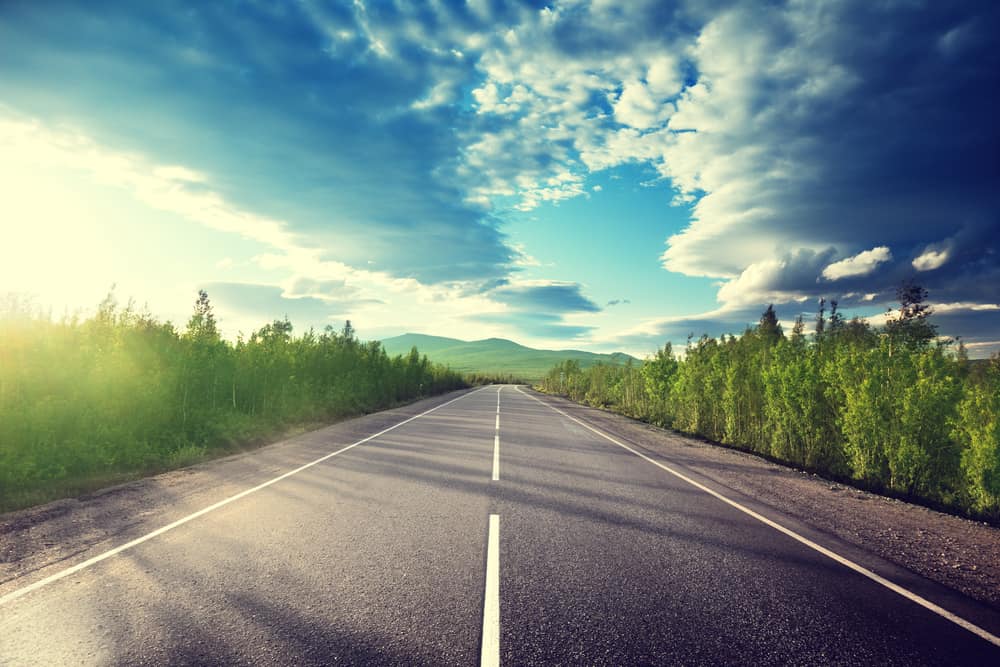 Drive Customer Loyalty:
• Reward fleets with good driving behaviour and lower risks with an appropriate premium which increases the chance of client retention.
• VUEhub is fully customisable and can be branded to your company to drive brand recall.
• Drive customer retention with facilities like VUEcloud so your customers can store a library of their valuable video footage.
• Clients benefit from ease-of-use and increased productivity, further encouraging loyalty.
• Our detailed on-boarding programme helps your fleets see the benefits of working together to further reduce risk.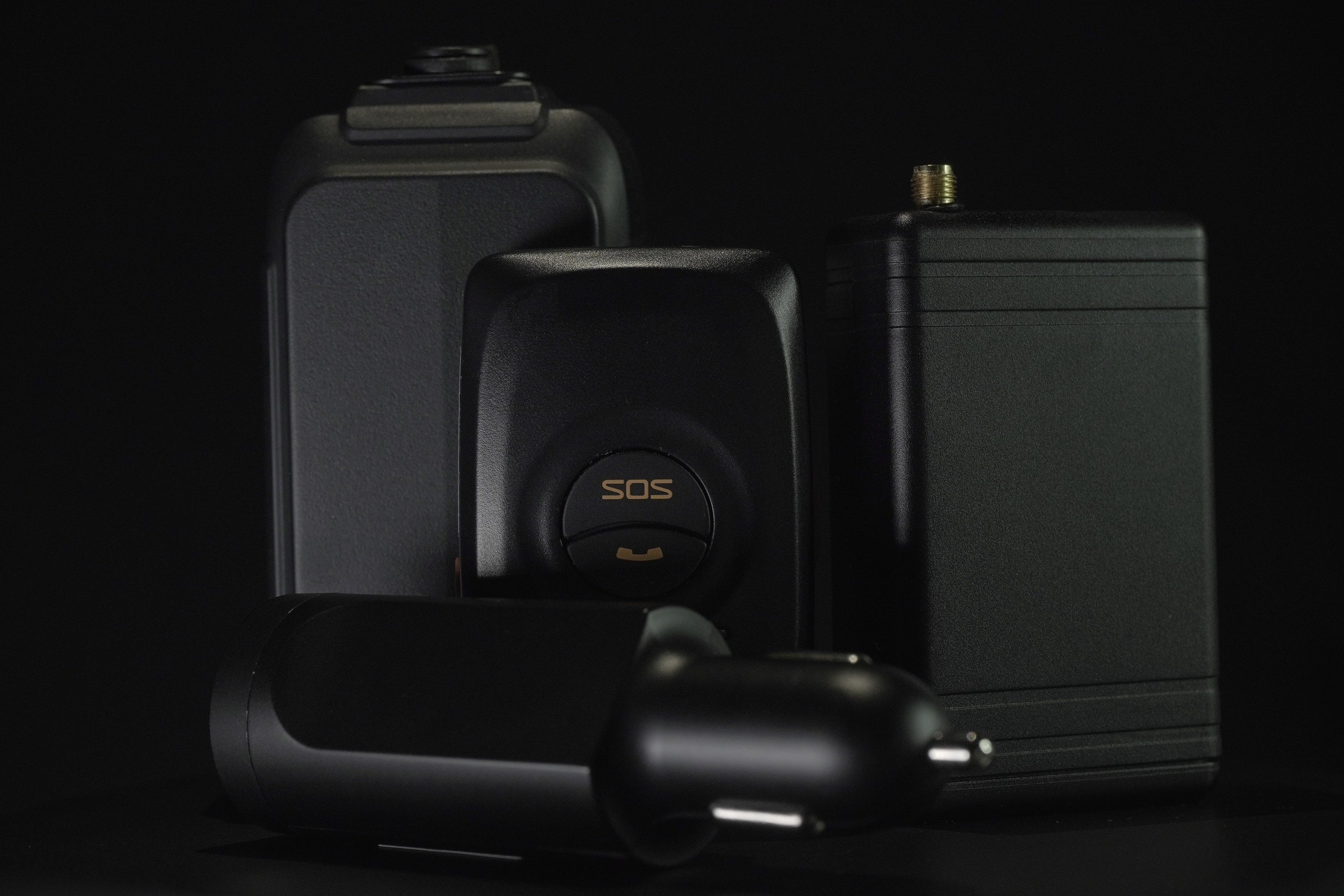 Our VUEtech (hardware) is suitable for all types of vehicles; Bikes, Cars, Vans, Light Commercial Vehicles, Heavy Goods Vehicles and Forklift Trucks. It's reliable, durable, and provides quality footage and data to our software solutions. Mix-and-match to get the perfect fit for every vehicle in a fleet.
Learn more about our hardware »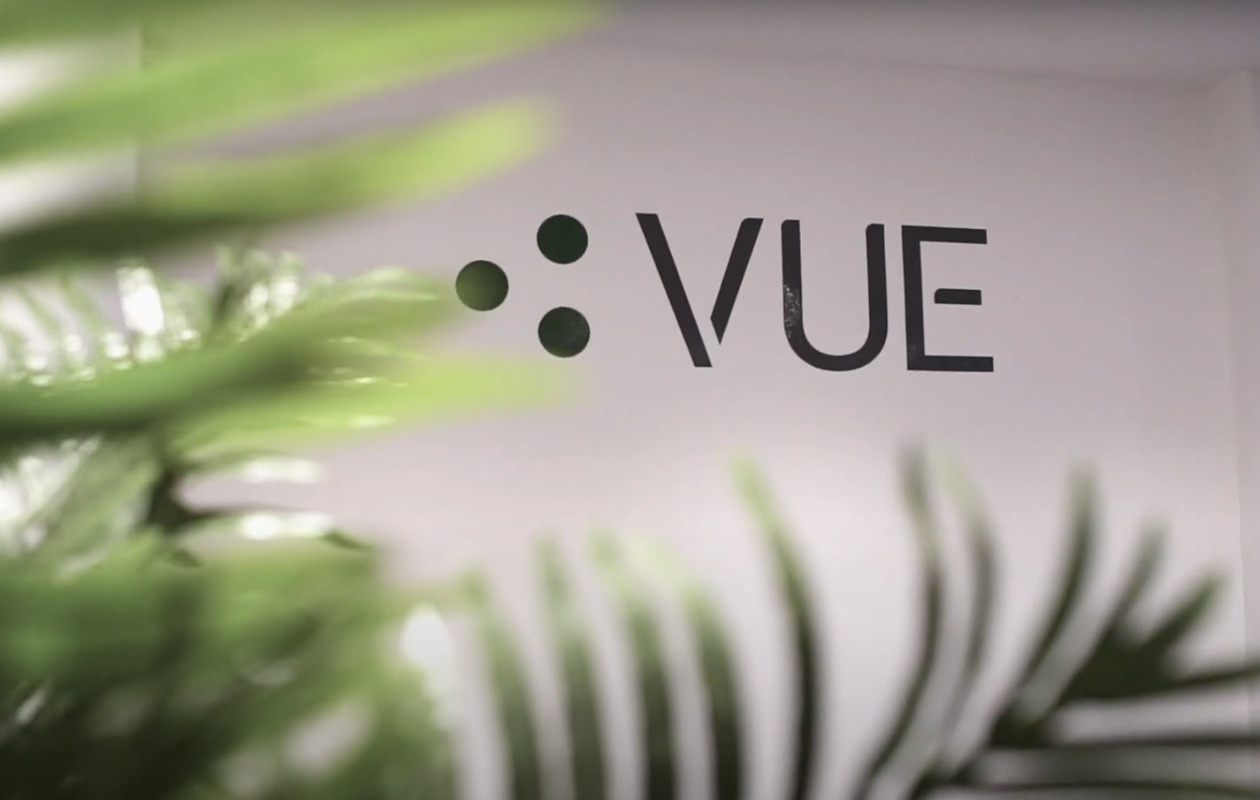 "So why do we use VUE as a Specialist Partner? They provide fantastic customer service, product follow-up is very good and they're continually developing the offer to the clients, improving the technology. It's very important to have cutting-edge leading technology at the forefront, which is something that Aviva is very passionate about."

Neil Shaw, Senior Motor Risk Consultant at Aviva

"We currently use the VMC4 product with... the VUEcloud platform which enables us to upload our videos and give us easy access as well as the insurers.  The value the system offers is not just around post incident reporting; the drivers are really engaged in terms of feeding back incidents to the management team."

Ian Greatrex, National Logistics Manager at Johnsons

"Following the client meeting today, they have 8 cases where they have uploaded camera footage to VUEcloud and used it to close a claim and have saved £54k. They also have 34 other cases currently under review which they have assessed will save a further £136k, this is all within 1 year."

UK Logistics Company

"Of the 46 clips in the accidents category, I'd say 80% of these are useful and will help save costs in one way or another. It also will assist the claims handler to assess what happened properly without having to go back and forth getting further driver comments."

Major UK Insurance Broker

"The [VMC1] footage is useful to JLA mainly to manage our insurance claims on a daily basis. We use it to extract footage and send to our insurer to help manage the claim itself. But we also use it for near miss reporting as well if there are any incidents that can educate the rest of the fleet."

Anthony Marcou, Group Fleet Manager, JLA

"Following the client meeting today, they have 8 cases where they have uploaded camera footage to VUEcloud and used it to close a claim and have saved £54k. They also have 34 other cases currently under review which they have assessed will save a further £136k, this is all within 1 year."

Claims Handling Manager, Global Insurer


Phone
0161 877 2257
Email
Address
510 Metroplex,
Broadway,
Salford Quays
M50 2UE