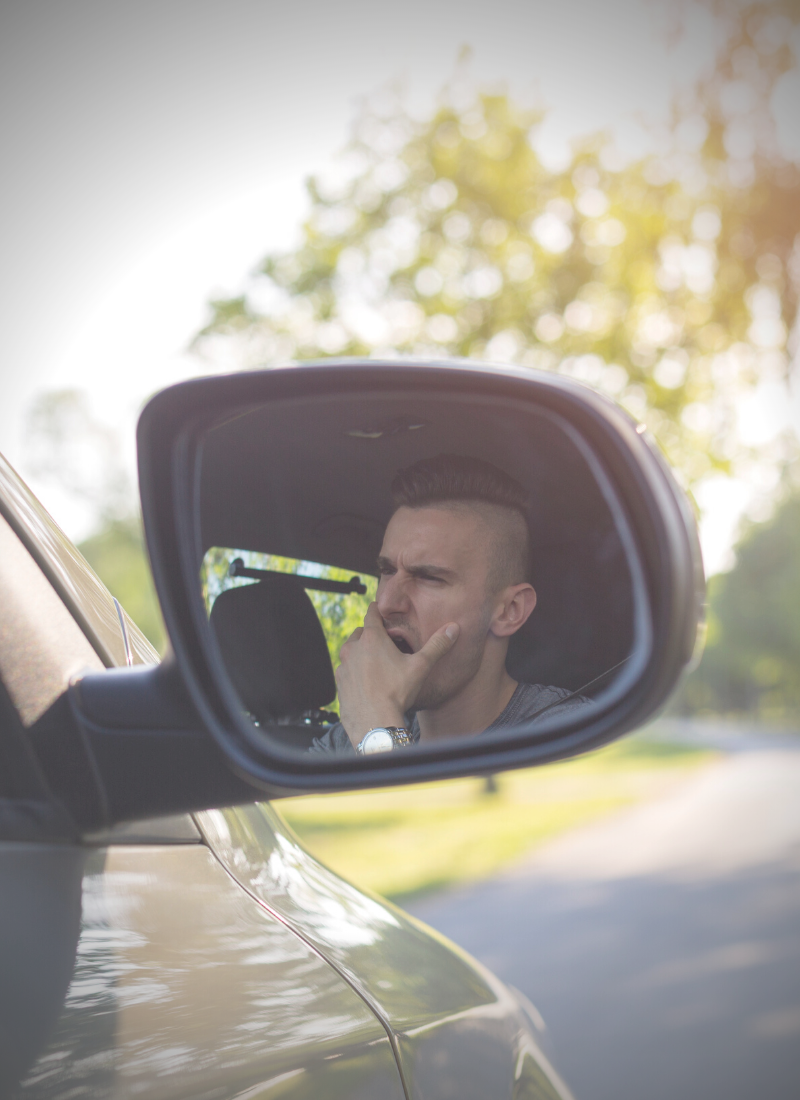 Driver Distraction is an intelligent product which 'sees' the driver.
This device improves safety and reduces accidents by identifying distractions such as tiredness, taking a phone call, eating, smoking and more.
• Monitors behaviour in real time
• Audible alerts made to the driver
• Preventative measure – stopping accidents before they happen
• Ability to provide fleet managers with real-time, tailored alerts
• Links to reporting tools to evaluate performance
• Helps fleet managers take steps to improve driver safety
Contact us to arrange a free demo of Driver Distraction AI
So, what can VUE's Driver Distraction AI do?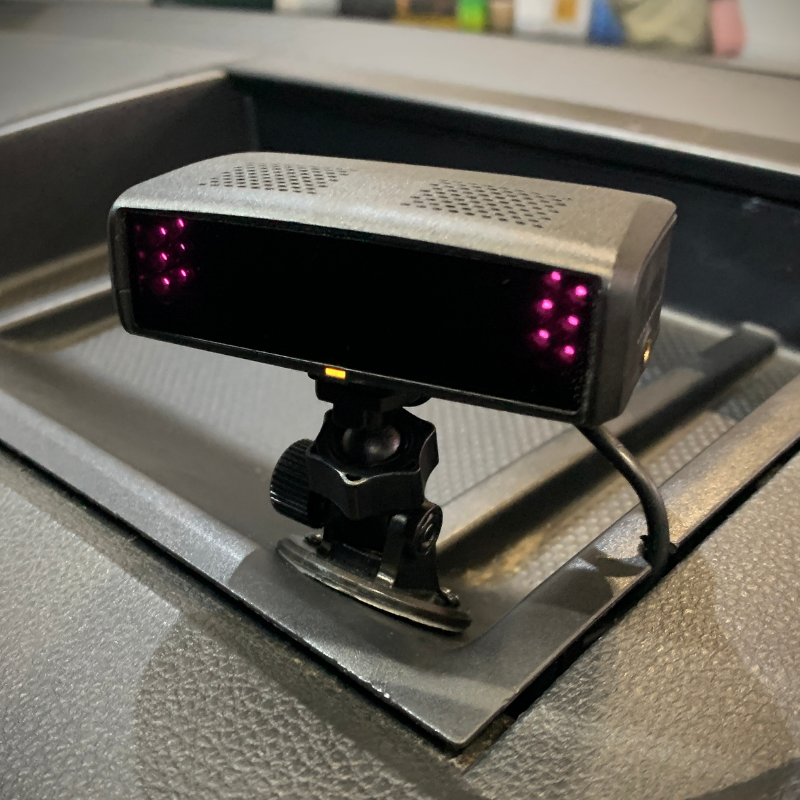 Driver Distraction AI monitors the driver's behaviour in real time when driving, looking for instances of distraction and fatigue, providing alerts (in either the form of a beep or a voice alert) to help drivers drive safely and prevent accidents. It monitors...
Fatigue
Head dropping, yawning, eyes closed
Distraction
Head turning left or right, leaning forward or backwards, drinking, eating
Phone Calling
Hand to ear
Smoking
Hand action
Ask for a free demo »
Hardware

Driver Distraction AI uses an AI camera and Infrared sensors to detect fatigue and distraction. It cannot record video and must be paired with an additional driver camera via our VMC unit to do so.

Software

The advanced proprietary face and eye tracking algorithms measure eyelid closure, blink rate, hand position on the driver's head. Head movements that exceed the set parameters will activate an event.

Real-time intervention

Driver Distraction AI notifies the driver of a distraction with an audio alert and an LED colour alert when an event occurs. These events can be setup to be logged on the VUEconnected platform.

1. Camera Lens 2. Infrared Illuminator 3. Status LED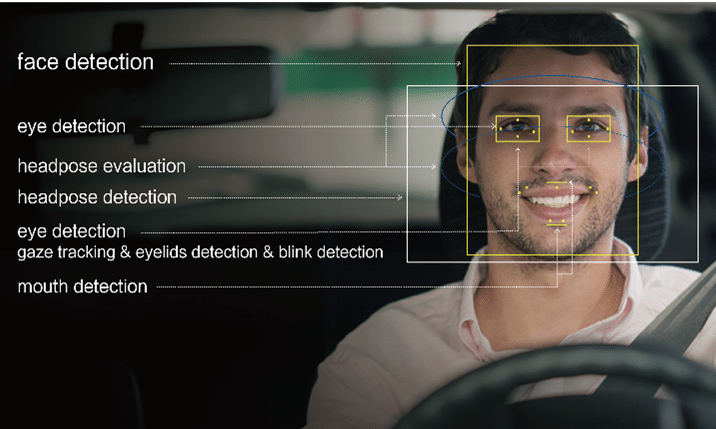 Some specially coated corrective lens (inc. much thicker ones) and/or sunglasses can reduce the recognition rate.
When hair blots out the eyes, the device may sound the alarm as a fatigue function.
When strong sunlight is straight onto the device (from side windows) or onto the driver's face (from front windshield), there may affect recognition rate.
Contact Us Today
If you'd like to chat about any of our services or our experiences helping fleets improve driver distractions.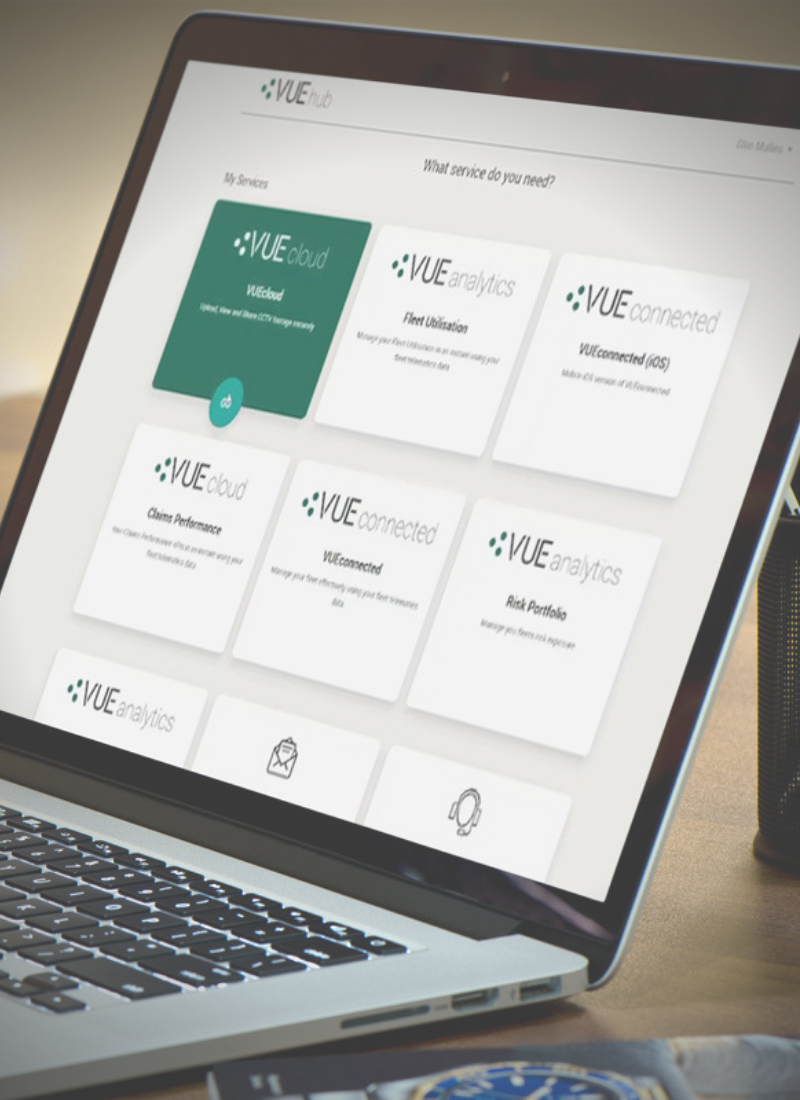 Easy access to all the tools needed including footage from Driver Distraction AI
VUEhub is the one place to access all VUE applications and services with a single sign-on. It means you can access everything such as VUEconnected where you can track drivers on their journeys and set up alerts for speeding, request vehicle footage in the event of an incident or for training purposes, and view Driver Performance scores.
VUEhub is also the place to access the footage recorded by Driver Distraction AI when an 'event' occurs.
Our solutions are bespoke, which means we work closely with you to offer safety systems that suit your specific needs. Our in-house software development team are always eager to hear feedback from our customers, and can make changes to our software according to your individual needs. Because we provide both software solutions and vehicle safety equipment, we can offer fleets of all sizes and vehicle types a bespoke and comprehensive safety solution that will deliver results.
>> Learn more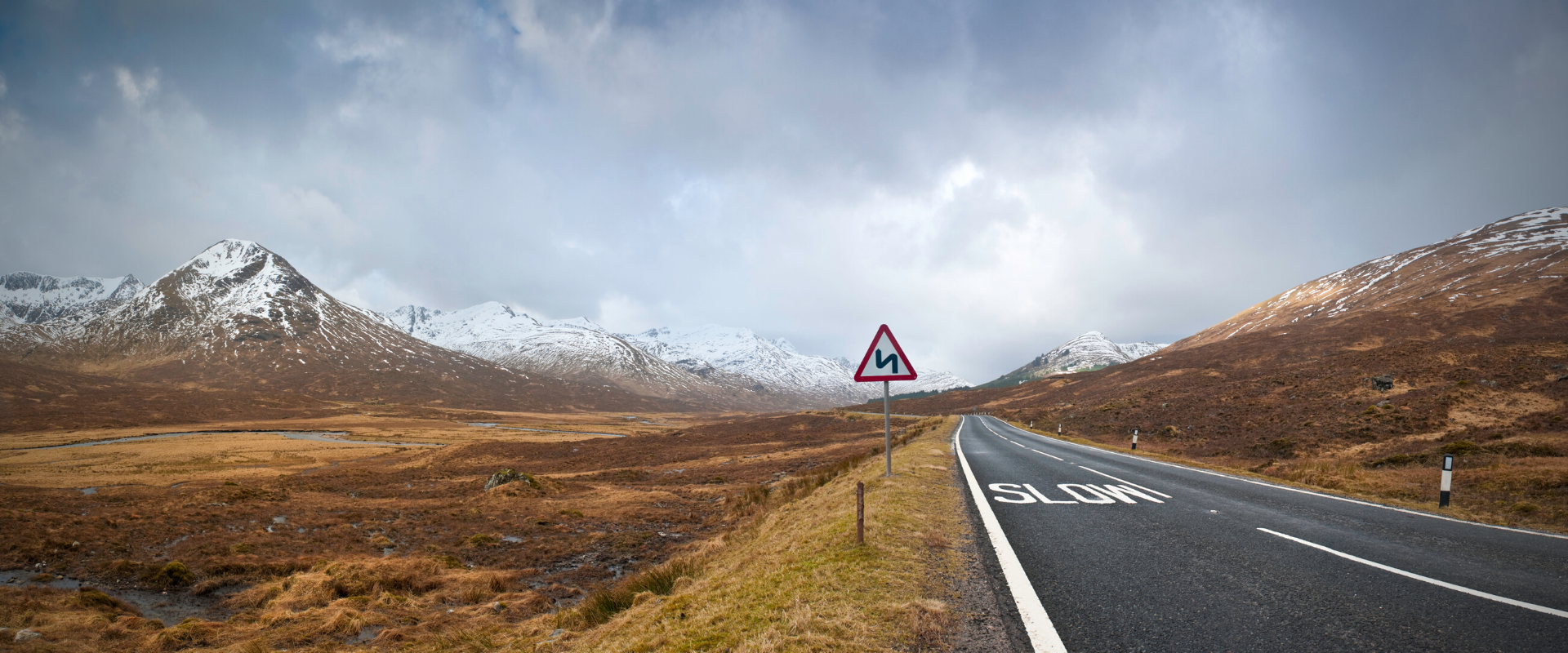 Address
510 Metroplex,
Broadway,
Salford Quays
M50 2UE