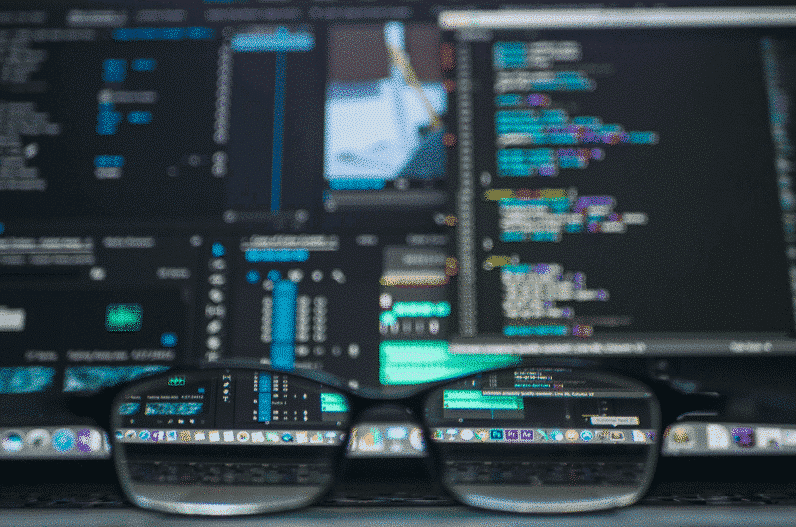 21

Key

Questions to Ask Yourself Before

Choosin

g a

Video Telematics

Provider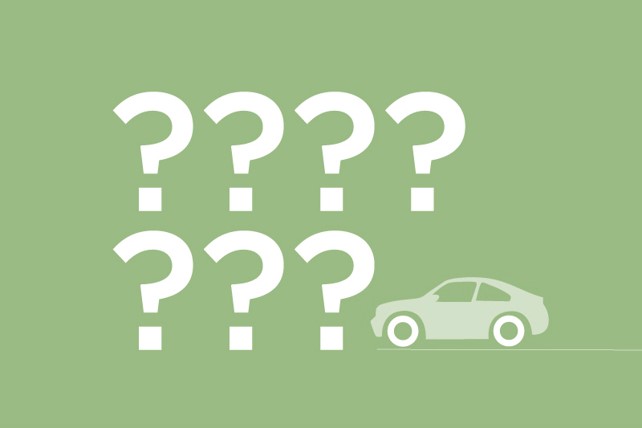 Choosing a Video Telematics Provider?
You need to take time and assess your options thoroughly before choosing a Video Telematics provider.
Choose correctly, and the right provider will give you a Video Telematics system that will help you save costs and improve efficiency in several key places, meet your business goals and KPIs, and demonstrate fantastic return on investment (ROI). Choose incorrectly, and you'll be investing in a poor system and a poor provider, paying good money for mediocre returns and then swapping to a different provider a year later.
If you're preparing a business case or cost-benefit analysis, you'll need to ask several key questions about your options. To help, here are 21 questions you should ask before choosing a Video Telematics provider:
1. Is the Video Telematics solution suitable for ALL of your fleet?

Does your fleet contain more than one type of vehicle? Do you need to track Grey Fleet without hard-wiring, and do you have lone workers? When choosing a Video Telematics provider, you need to consider whether your Video Telematics system can be fitted to each of your fleet vehicles and whether all of your tracking data can be accessed through one platform. If you choose a system that isn't compatible with multiple vehicles, you'll end up using several different systems which will waste you a lot of money and time.

Our VUEtech contains Video Telematics recorders and trackers that can be fitted to every type of vehicle possible including cars, vans, LCVs, HGVs, FLTs and even lone workers. All of our tech is connected on the same platform, VUEhub. Signing in, you can track all of your vehicles live, monitor real-time Video Telematics, view advanced driver behaviour data and download footage from the precise time or location of an incident. This single system makes it incredibly easy and efficient to manage your entire fleet, as you won't need to look at several systems to locate different vehicles, share incident footage and view reports, saving you time and money every single day.

2. Does your Video Telematics provider offer bespoke solutions for your fleet?

Every fleet has its own distinct needs, and there is no 'one fits all' solution when it comes to Video Telematics. Choosing a Video Telematics provider that spends time working with you and understanding your needs is invaluable, and will help you reach your business KPIs and show ROI quicker.

At VUE we pride ourselves on our collaborative approach to working with customers. We work together from the very beginning to understand what you'd like to achieve from your system, then recommend the solution we think would bring the best ROI.

3. Does your provider offer a multi-pronged approach to reducing fleet risk?

You should consider how much support your provider offers to help you reduce fleet risk, improve driver behaviour and lower incident frequency. A supportive provider will offer multiple services and products that give you concrete results, so that you can create a safer fleet, show return on your investment andstrengthen your relationship with your insurance partners.

At VUE, not only do our VMC units record valuable driver behaviour data, but we also offer several applications in VUEhub to help you reduce fleet risk every step of the way. Fleet managers can view driver behaviour league tables in VUEconnected to identify their best drivers and reward great driving behaviour. They can also see detailed breakdowns of driver behaviour and accident trends in VUEanalytics, so they can understand what specific areas they can target to improve driver behaviour and reduce risk.

We also offer a VUEdrive app, which gives drivers a star rating for their journeys and a score for their acceleration, braking, cornering and speeding. Using this information, drivers can proactively improve their behaviour to get better star ratings and scores. All of our products and services will help improve safety and lower risk for your fleet, so you can benefit from lower insurance premiums and fewer claims, saving on their associated costs too.

4. Is your provider approved by insurance companies?


Choosing a Video Telematics provider who is approved by insurers, with strong relationships with all major insurance companies, ensures that you'll be partnering with a reliable company of high calibre. Insurance companies conduct thorough research before partnering with any provider, and only recommend companies who are trustworthy and provide several benefits to both them and their fleets.

Whether we're called a Specialist Partner, Preferred Supplier or Partner, we work closely with all major global insurance companies. In short, we get insurance. Our products and services are insurer approved for a reason – they consistently help insurers mitigate risk while also helping fleet managers increase safety, improve efficiency and lower accident frequency. If you're in doubt, check out the many case studies that we've conducted with the fleets we work with. We were even featured in Aviva's 'Back To Business' campaign recently.

5. Does your Video Telematics provider create their own software?


Many Video Telematics providers use white-labelled third-party software which they present in their own branding and lead you to believe is their own. As you can imagine, these providers have little input into how this software has been developed and don't know all the technicalities of the system. If you have any problems then you'll need to contact your provider, who will pass on the issue to their third-party software provider. They will then wait for them to fix the issue instead of fixing it themselves. This results in much longer times needed to fix issues and answer questions in your Service Level Agreement.

At VUE, we have an in-house Software department who create all of our own software. If you have any problems or issues, we have all of the expertise needed to fix them quickly. Choose us and you'll have direct contact with your software provider for anything you need. We also listen to customer feedback closely and release new features to improve the customer experience, which is why our software has won multiple awards over the years.

6. Can they demonstrate the Video Telematics hardware is high quality?


Do you know the failure rates of your Video Telematics provider? Do you know how well connected they are to their manufacturers? Do you suspect that they source the cheapest hardware they can find because money is their number one priority?

At VUE, we don't just buy hardware that generates the best profit margins, but choose hardware of the highest quality that will last and do the job. We've partnered with our manufacturers for over a decade, and our long-standing relationship means that we have a hand in the development of our products and always provide our customers with more improvements.

We also ensure that our units have low error rates, so you know you're getting the highest quality hardware. In fact, our SD Card failure rate is an incredibly low 0.4%. Our Hard Drive failure rate is even lower, at 0.2%. Our low error rates ensure that your vehicles stay on the road with fully functioning equipment, so you don't have to worry about losing revenue by taking your vehicles off the road to fix faulty units.

7. Is your Video Telematics provider an industry leader?


As video and telematics merge into one device, it's important to understand whether your Video Telematics provider has experience fitting complex multi-camera multi-input systems to all types of vehicles. It takes real expertise to create reliable vehicle camera kits that have all the components working together smoothly. Various providers will only have a history of selling simple telematics black boxes, and they have a lot of catching up to do.

VUE has over 20 years' experience fitting complex multi-camera systems to countless vehicles and fleets, and we're proud to be a Crown Commercial Service supplier. For us, including telematics is a simple upgrade to our existing units. Household-named fleets across Europe partner with us because they understand that our vehicle camera experience is invaluable in providing quality Video Telematics solutions. In return, we help them increase productivity, reduce incident frequency and demonstrate amazing ROI.

8. Is your Video Telematics provider dedicated to protecting your personal data?


Protecting personal data is incredibly important in the Video Telematics industry, where highly sensitive information is recorded. Your Video Telematics system contains personal information and may record sensitive footage of accidents and near misses. It's vital that this data is protected by your provider for both the safety and reputation of your company and drivers.

VUE is dedicated to data security and GDPR compliance. Our Data Protection department has built security measures into every one of our products and processes, so that your data is always protected. We don't just comply with data protection laws and GDPR as a tick box exercise, but go above and beyond to ensure that personal data is as secure as possible.

9. Do you have input into future hardware and software developments?


As your needs change over time, you may require different things from the Video Telematics solution that you use. Choosing a Video Telematics provider who understands this and caters their software and hardware to your evolving needs means that your problems will never be ignored.

At VUE, we have a dedicated in-house Software, Data Science and Research and Development department who constantly communicate with customers to identify their evolving needs and listen to new suggestions. Our customers have regular input into new developments, and we constantly release new products and software based on their feedback such as the VUEtrack-magnetic tracker and VUEdrive, our driver behaviour App.

10. Is your Video Telematics provider committed to continuous development?


Technology in the Video Telematics industry is constantly changing. The best providers are the ones at the very forefront of this change, innovating and creating better solutions every day. It can be easy for providers to get complacent and react to changes in the market only when needed. But why would you choose to invest in that?

Innovation and Continuous Development are two of VUE's core values for a reason. We're constantly developing our products and software so our customers use only the best solutions. Our software includes features that no other providers have, and we're always looking to create waves in the industry, such as developing AI to change the future of FNOL.

11. Does your Video Telematics system gather contextualised driver behaviour data?


Traditional telematics records useful data on speeding, acceleration, cornering and harsh breaking, but it doesn't paint a full picture of driving behaviour. As you know, speeding in a densely populated area is more like to result in a collision with a vulnerable road user than speeding in the countryside. However, if you look at traditional telematics data it would rate this driving exactly the same. Does your telematics give you this context?

VUEhub puts traditional telematics data into context by recording additional data such as road type (urban, rural, motorway), weather conditions, road surface quality, and more. By analysing this data, you'll better understand the daily environment your drivers navigate. You can then pinpoint what specific areas to target to improve driver behaviour and reduce incident frequency, which will likely result in lower insurance premiums in the future, saving you money too.

12. Does your Video Telematics provider update their software regularly and are these updates free?


Just as with any technology, your Video Telematics software should have constant updates, improvements and new features. Using an up-to-date system will ensure that you benefit from the best technology in the market, continue to operate as efficiently as possible and retain a competitive edge over your competitors using out-of-date systems.

At VUE, our in-house developers regularly update our software with new features based on customer feedback, the latest trends in the market and more. What's more: they're completely free, every time.

13. Is your Video Telematics system easy to use and efficient?


Your Video Telematics provider should offer you a complete fleet risk management solution that is simple to use and easily accessible. Gaining access to all of their software services through one login portal is an added bonus. If you need to log in and out of multiple systems everyday, this will severely limit your productivity. Can you also access the essentials on your mobile?

VUEhub is our gateway to a full suite of software services, which provides an end-to-end fleet risk management solution. It is also fully accessible via PC, tablet or mobile. You can track your fleet, view live Video Telematics, share incident footage with claims teams and analyse trends in driver behaviour. We specifically designed VUEhub to be simple and easy to use, so that fleet managers could benefit from a system that really improves their efficiency, saving them a lot of time and money every day.

14. Can the Video Telematics equipment also be used for compliance with DVS, FORS or CLOCS?


Choosing a new Video Telematics system is the perfect opportunity to pick equipment that will also increase your compliance ratings. These increased ratings may give you more opportunities, help you demonstrate that you're a responsible employer and improve fleet and road safety. After all, many companies now specify that their suppliers must satisfy safety schemes such as FORS or CLOCS.

VUEtech can be used to increase your compliance ratings across DVS, FORS and CLOCS. Avoid the expensive fines that come with non-compliance and gain new work that requires suppliers to be compliant. Our team will be happy to guide you through exactly what you'll need to increase your compliance ratings across the board.

15. Does your Video Telematics provider offer you full training?


As you know, getting familiar with a Video Telematics system can take time. You should pick a provider who offers you an in-depth onboarding process so you can understand the system quickly and get the most out of its features.

VUE provides you with extensive induction and training from the get-go. Our on-boarding programme helps you become familiar with our system quickly, so you can spend less time learning how to use it and more time focusing on your fleet. In our training, we'll work with you to achieve your goals and show return on investment. Even after induction, our 'how to' videos in VUEhub and our team are always here to help.

16. Have you checked for any hidden costs?


It's easy for some Video Telematics providers to hide fees in their contract. The amount they quote may be much lower than the final amount you pay. You should double check for hidden charges such as installation costs, training costs, system customisation and cancellation fees before making a final decision.

At VUE, we've got nothing to hide. The price we quote you will always be the price you pay.

17. Does your Video Telematics provider outsource their customer support?


If you ever have any questions or problems with your system, it's great knowing you can contact your provider to get the answers. Providers who choose to outsource their customer support will save money, but often sacrifice quality customer service in the process. With an outsourced team, there can be language barriers and knowledge gaps, increasing the time needed to fix an issue. In-house support teams, on the other hand, are more likely to have all the expertise needed to answer your questions and keep your fleet running smoothly.

VUE has a passionate in-house Customer Service team who can be contacted on the phone, through email, or via our website, whichever is more convenient for you.

18. Does the Video Telematics hardware come with a warranty?


As with all technology, whether it's your phone or your VMC unit, it's important to know that you're covered in case of any damages or malfunctions.

At VUE, all of our equipment comes with a warranty. If we've fitted the kit to your vehicles ourselves, it'll come with a 12-month on-site warranty where we come to you and complete all repairs, followed by a 2-year return-to-base warranty. If the kit has been fitted by someone else, you'll benefit from a 3-year return-to-base warranty. Either way, you won't have to worry about spending money to replace any faulty equipment.

We also send out weekly performance reports from VUEhub to highlight any potential issues with your kit. We understand that getting footage when you need it is essential, so we're dedicated to helping you ensure that your units are working at all times, so the footage is there to help you defend claims when you need it.

19. What's the installation process?


Before committing to a Video Telematics provider, consider the flexibility of their installation process – do they offer you multiple installation options for vehicle fittings? Are they hiding any installation costs from you?

VUE offers a flexible installation process to all fleets: we can fit your vehicles at our base, we can send our engineers to fit your vehicles at your location, or you can fit the kit yourselves.

For complex installations we'll often install a trial kit to make sure that it's working exactly as agreed upon by all parties. This process takes slightly longer, but ensures the best results for everyone.

We're also upfront about all of our installation prices before you buy a piece of kit. Any price that we quote you will be final, no hidden costs allowed.

20. What type of contract are you signing?


Although short-term contracts may seem more flexible, long-term contracts can save you money in the long run. An added bonus is if your provider offers you finance options that spreads your costs over a period of time.

At VUE, our contracts are straightforward and easy to understand. Our contracts work just like a mobile phone contract. After our hardware is fitted to your vehicles, you'll need to pay for a minimum 12-month SIM contract. You can choose to pay for this monthly or up front, whichever is easiest for you. After the 12 months is up, this will automatically turn into a rolling contract, where you pay month by month.

We also offer finance options for our hardware. You can spread the cost of our hardware over 2-5 years so you can fit the cost of our system easily into your yearly budget.

21. Can you store footage on your provider's cloud server and easily share it with third parties?


Storing footage such as recordings of accidents on your own servers can take up a lot of space very quickly. If you're not careful, you'll need to buy expensive Hard Drives to keep up with the demand, giving you even more costs to worry about. If you don't have an easy way to share accident footage and other necessary files with third parties, such as your claims team after an accident, you'll need to spend time compiling all the files yourself and sending it over. This could amount to wasting hours every month.

In VUEconnected, you can easily download footage from the precise time or location of an incident and store that footage in VUEcloud. You can then create a 'node' (folder) and put in all relevant files related to the incident such as video footage, images, voice notes, pdfs and more, then send a link to your claims team. Our online applications are designed to do most of the work for you, saving you time and money every day.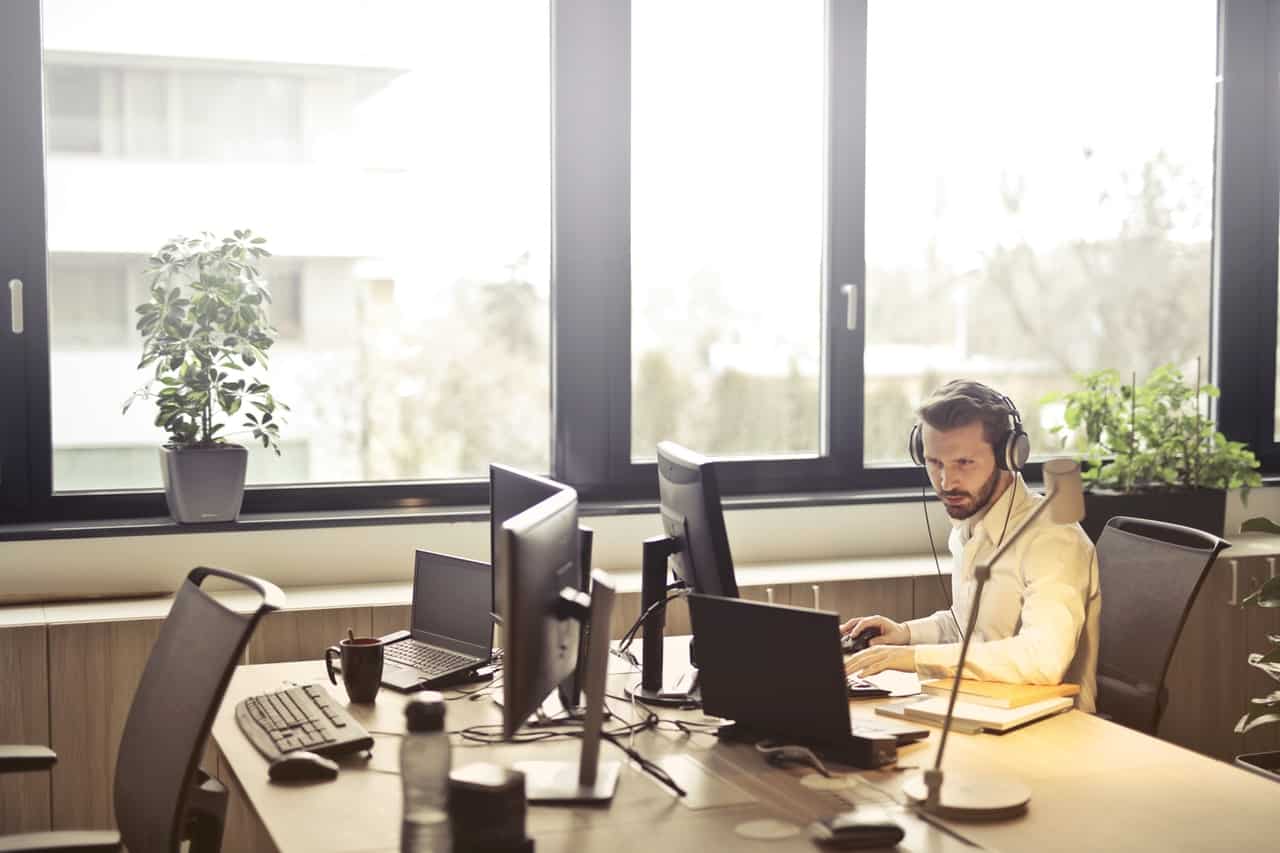 We hope
that
asking yourself
th
ese important questions
will
help you
conduct your cost-benefit analysis and in
choosing a
Video Telematics provider
.
Take quality time to choose
your
provider
.
T
hey may not be the cheapest optio
n, but if they work closely with you to find the right system for your fleet, then you'll benefit from reduced costs, increased productivity, increased safety and much more in the long run.
Choose the right system
now
,
and you'll
see the positives not just within your fleet but also in your
account
s
.
I
f you want to
discu
s
s
what
solutions are
best for you
then
contact us
at 0161 877 2257 or email us at sales@vue-cctv.co.uk.
If you'd like to browse our Video Telematics
technology
we offer then head over to
our
products
page.