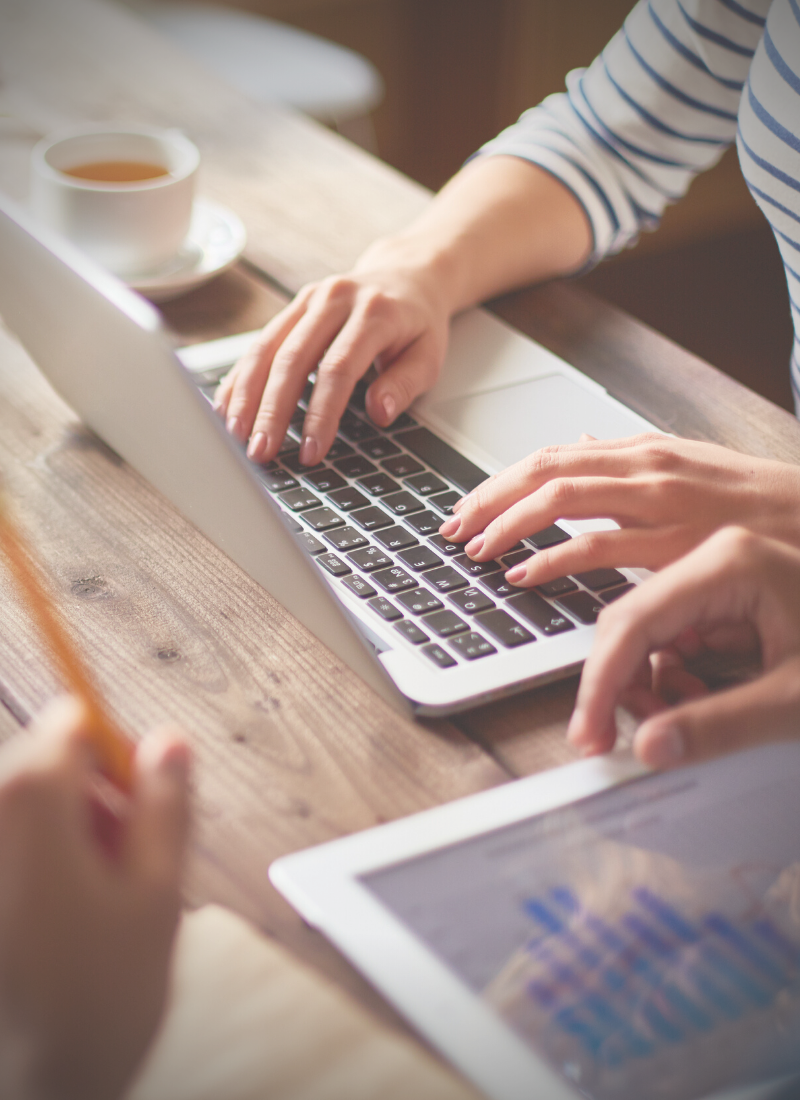 Join an innovative company that welcomes individuals who embrace progressive values and a 'One Team' ethos.
Hard working, fun, efficient, respectful, positive, supportive, innovative and ambitious. These are just a few words to describe the VUE work environment. From the Software Developers to the Field Engineers, the Sales Team to the Warehouse; everyone works together to collaboratively strive for improvement and progression.
As the trusted insure-tech partner of many global insurance companies and household-named fleets, VUEgroup are looking for individuals who take initiative and are not afraid to get involved and become part of a dynamic team!
2001
VUE becomes a Limited Company
2011
Milestone Turnover of £2m achieved
2020
Over 50 VUE employees nationwide and a turnover of £7m
2022
Partnership with Radius, a £2.6bn turnover company
One Team
We are proactive in supporting each other - sharing our knowledge and experience for the greater good. To do this, we collaborate. We show appreciation for each other's strengths and perspectives.
Integrity
We take accountability for our actions - delivering on our commitments and the promises we make. It's about striving to do the right thing, maintaining trust and being fair to all.
Excellence
We give our best every day. Doing everything we can to exceed customer expectations.
It means innovating to stay ahead, always learning, and getting things right first time.
Care
We are more than a business. We encourage and help each other. This is only possible by listening and understanding, to offer the right support and enable others to achieve.
Want to join team VUE?
Here is are our current vacancies....
To learn more about what it means to work at VUE, take a look at some of the videos below or on the VUEgroup YouTube Page; fantastic examples of our VUEvalues in practice...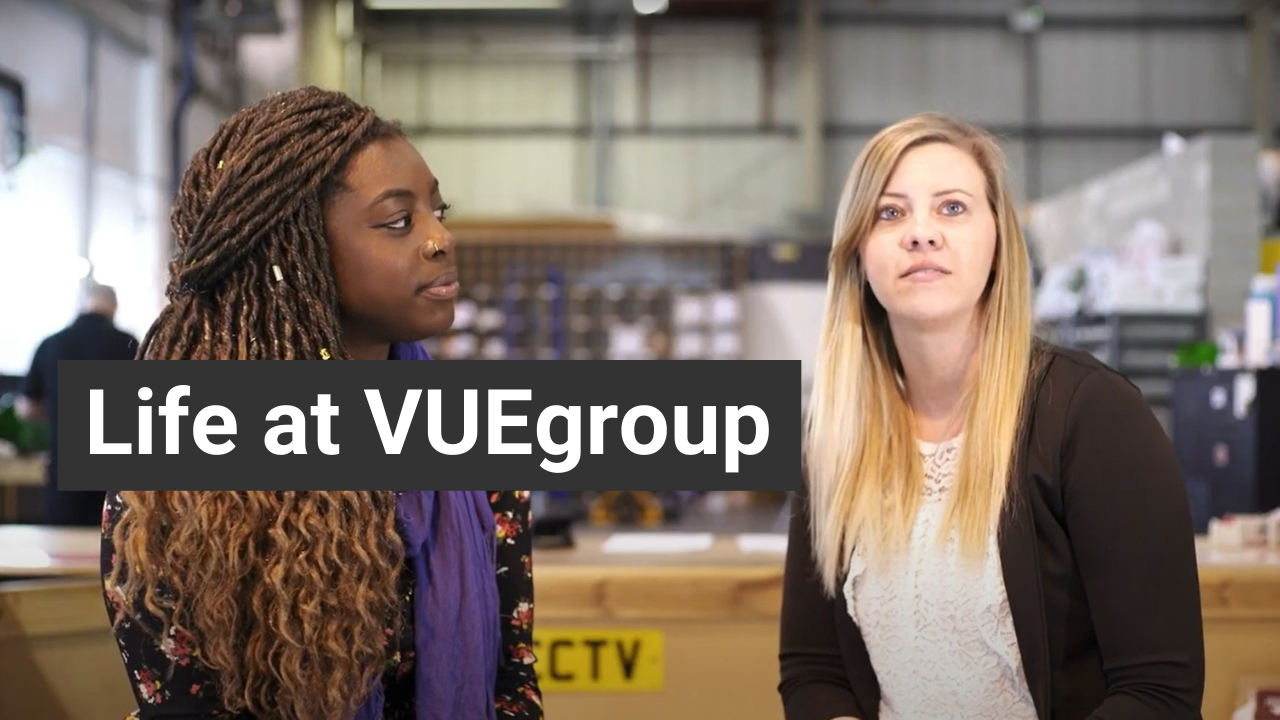 Life at VUEgroup
Meet the team and hear what they have to say about VUE.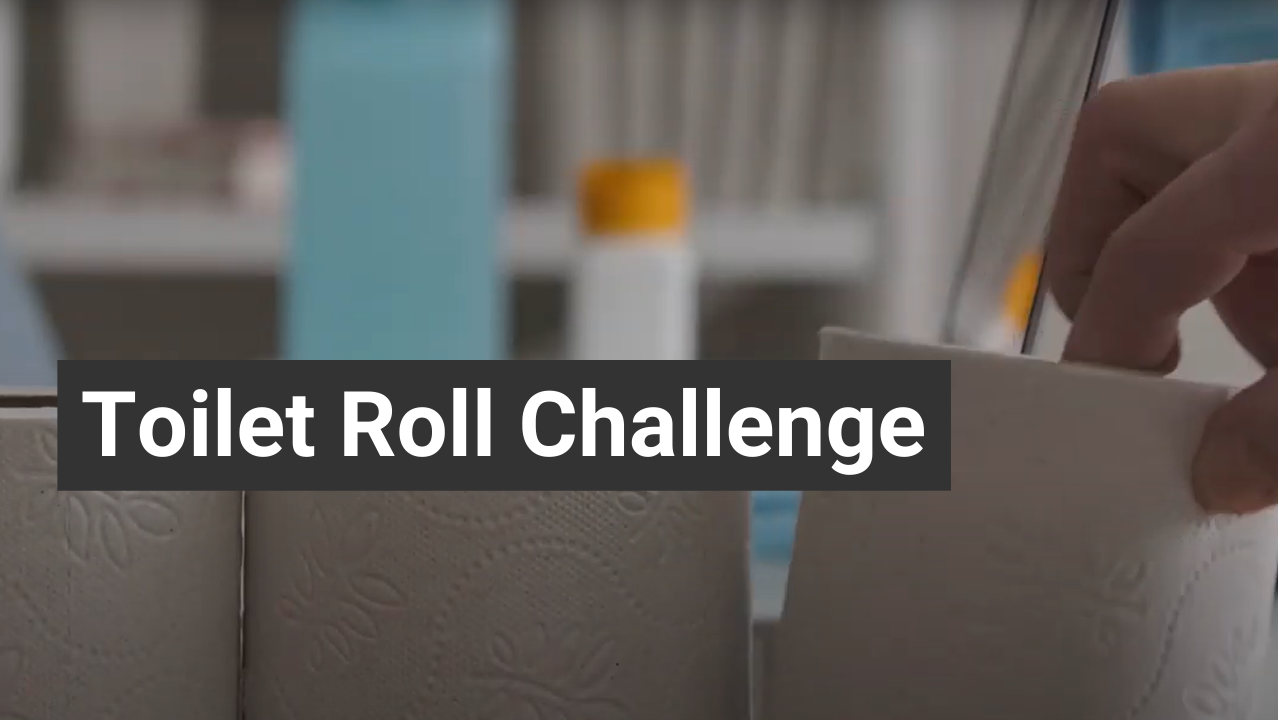 Toilet Roll Challenge
A look at how we stayed positive during lockdown!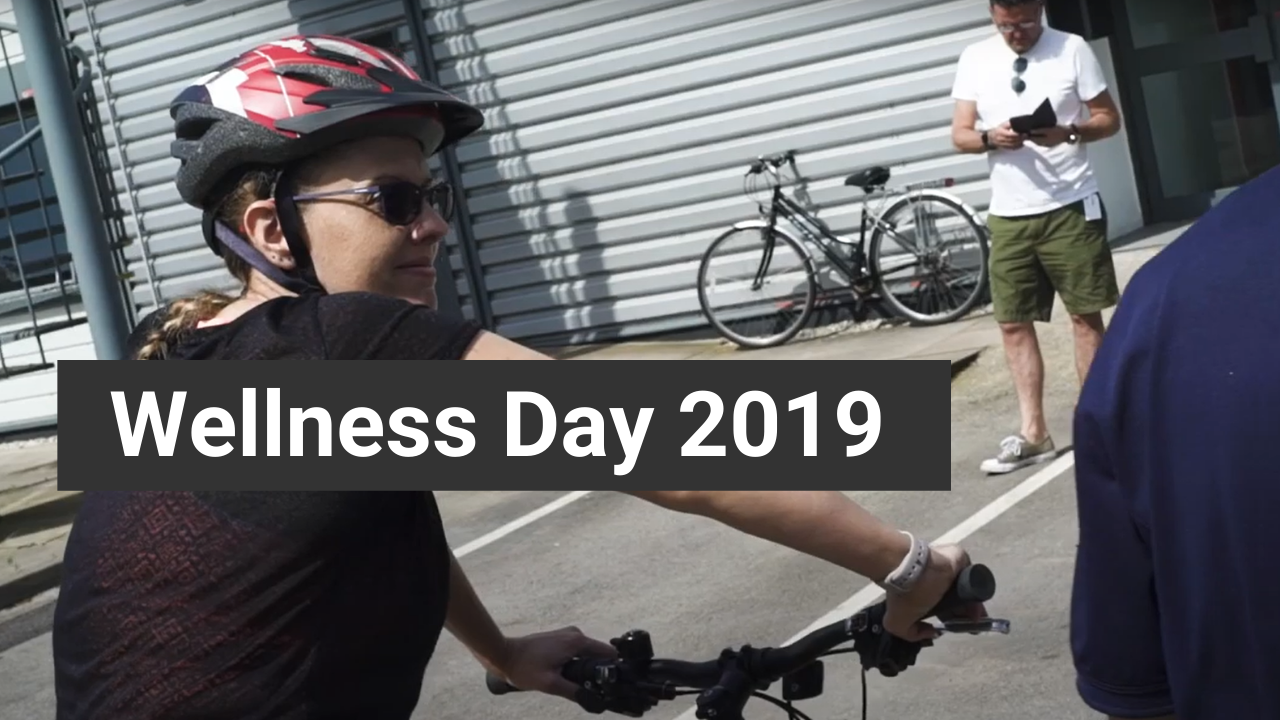 Wellness Day 2019
A day of activities and taster sessions for staff to enjoy.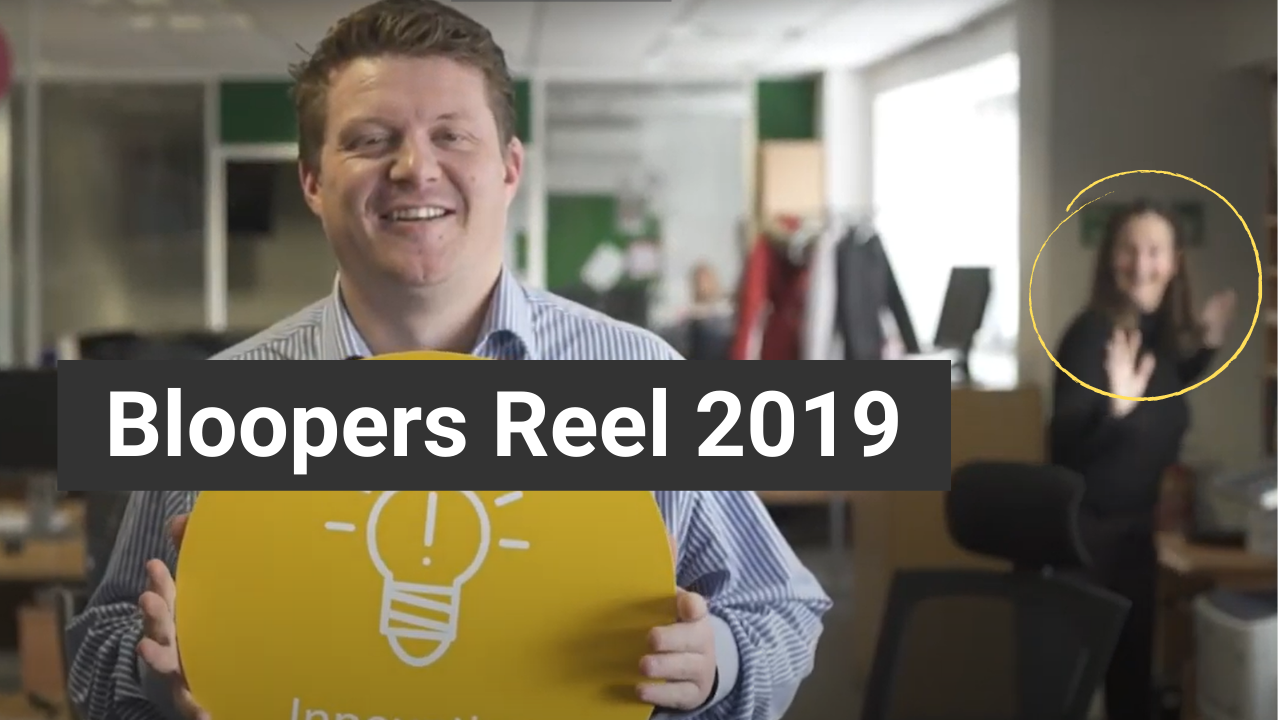 Bloopers Reel 2019
Some of the team's best bits during 2019!
Our hardworking and ambitious team come from a variety of backgrounds and each bring something unique to their role and to VUEgroup. These are some of their stories…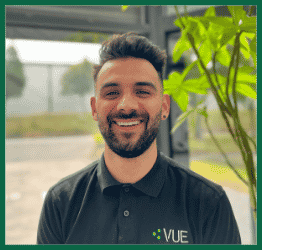 Will Tattersall
Head of Product
"I joined VUE 5 years ago eager to learn and to take on the challenge of growing in a business with lots of potential. The business has transformed during my time here and I love how we strive for improvement every day and that our hard work pays off by delighting our customers. I have had great opportunities since starting at VUE and have moved from being a software developer to being a member of our senior management team."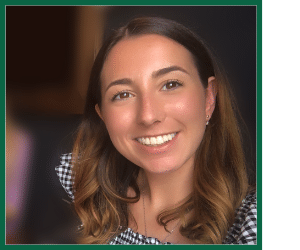 Emily Farrelly
Head of National Strategic Partnerships
"I have been at VUEgroup for two and a half years now, straight from University as a Graduate Sales Executive. I feel so grateful to be working for a company which has provided me with so many opportunities. I am currently heading up our new business team, and I'm looking forward to seeing what the future holds."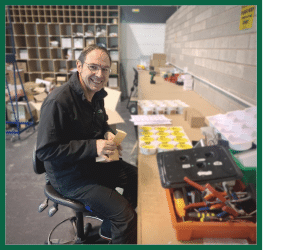 Steve Wilson
Workshop
"I came to VUE one and half years ago having been made redundant from my last job of 24 years. I wanted to try something new and interesting but still remain part of a team and have goals that we can work together to. The people here are very friendly and always ready to help."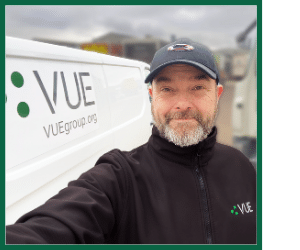 Paul Winfindale
Senior Field Engineer
"Two and a half years ago I came to VUE because I love doing what I do and I felt that VUE love what they do too. Two and a half years later they have helped, encouraged and rewarded me for simply doing my job. And now I get to help others with theirs!"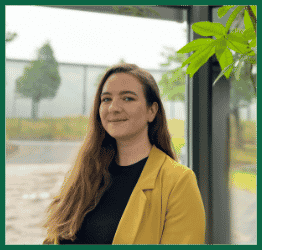 Jess Bailey
Delivery Manager
"I joined VUE in March 2020 as a Software Developer. After completing a BSc Biomedical Sciences and initially only learning to code as a hobby, I retrained as a Developer at a Coding Bootcamp in Manchester and, not long after, began my career here at VUEgroup."
We're hunting for remarkable people!
Our agile and ambitious team comes from a variety of backgrounds and we value the unique experiences that everyone brings to our work.
Our technology is unique and so is the working environment. We have a fast-paced but casual office, located in Salford Quays just 250 yards from Media City. We work with integrity and we respect each other's skills; we do the right thing.
The GM Employment Charter is a voluntary membership and assessment scheme of which VUE are proud supporters of. It means that we have "made a commitment to improving practice in all characteristics of good employment."
We fully understand the responsibility we have as a company to the community and to the environment. This is why VUEgroup always endeavours to give back and do our part. From providing re-usable water bottles to staff to reduce plastic waste, to sponsoring our local netball team; look at the different ways VUEgroup works within the community below...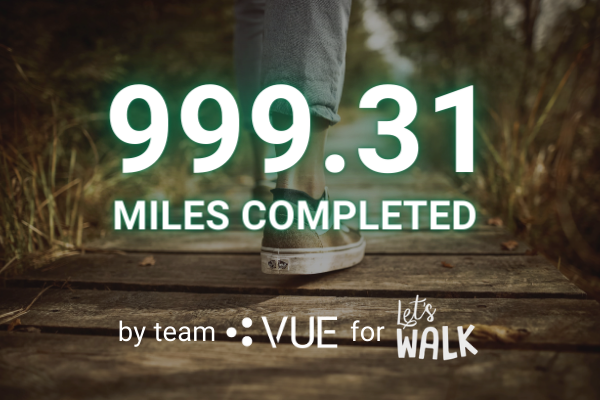 Greater Manchester Walking Festival
Our staff took on the Greater Manchester Walking Festival and smashed our company target of 500 miles, completing an incredible 999.31 miles in 14 days! We also had the highest average number of miles walked per person out of all the companies that took part 👏
A big thank you to everyone who got involved!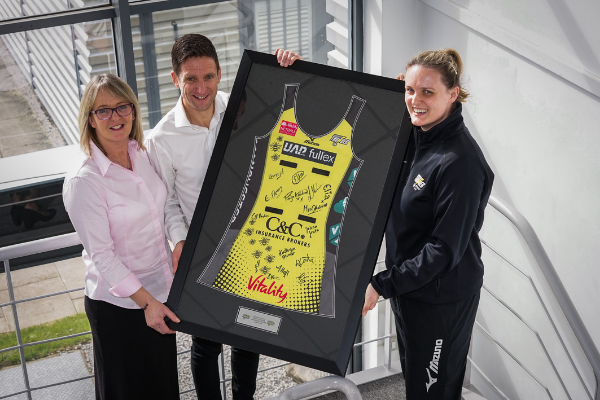 Sponsors of Manchester Thunder
VUEgroup are proud to have been sponsors of the Manchester Thunder Netball team since 2012. In 2005 the Thunder were founder members of the Netball Superleague, of which they became Champions of in 2012, 2014 and 2019.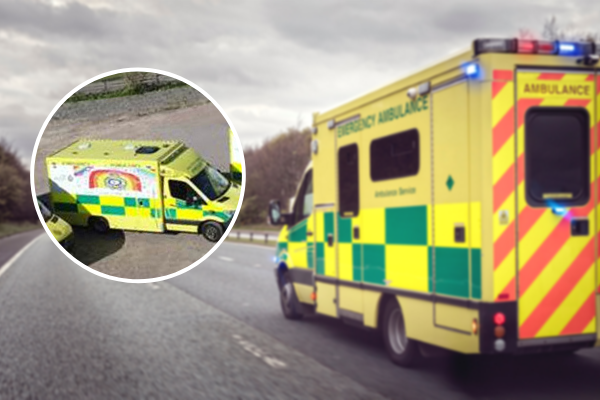 Rainbow Ambulance Wrap Competition
To show our thanks to both the community and the emergency services, VUEgroup recently donated towards the South East Coast Ambulance Service (SECAmb) Rainbow Ambulance Wrap Competition.
Read More »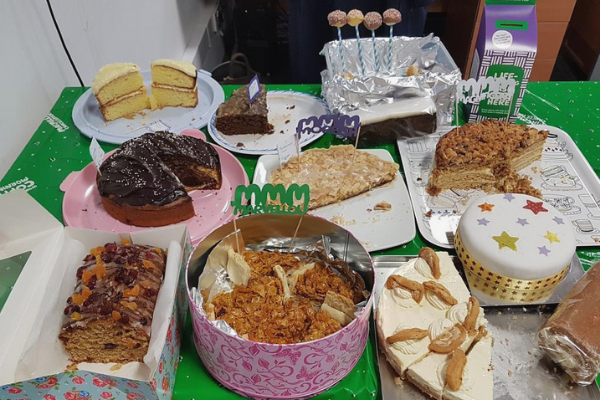 Macmillan Coffee Mornings
Holding a Macmillan Coffee Morning is not only lots of fun, it's for a fantastic cause which the whole team at VUE can get behind; raising money for Macmillan Cancer Support. Every September we encourage our staff to venture into the kitchen - or the supermarket!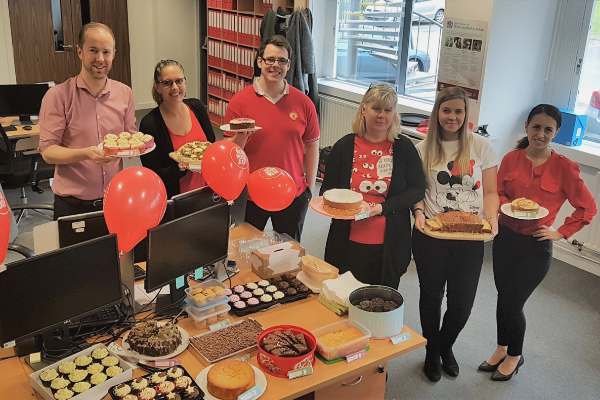 Supporting Comic Relief
Raising money for Comic Relief is a great way for staff to do something funny for money, as well as give something back to both local and global communities. Whether it's baking a cake or dressing up - there are many ways for staff to get involved!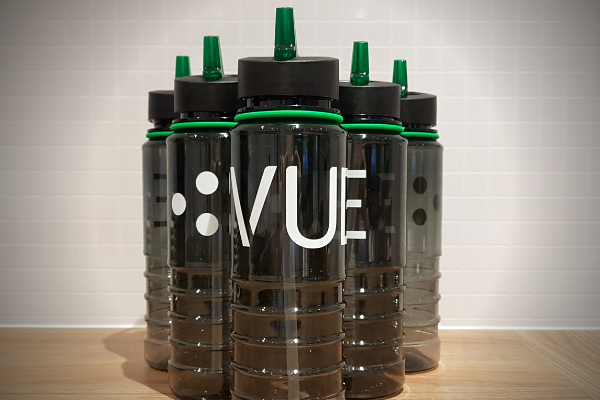 VUEgroup Water Bottles
Did you know 36 million plastic water bottles are used everyday in the UK? To reduce plastic waste within the company VUEgroup provide their staff with their very own VUEgroup re-usable water bottles to help keep them hydrated - and environmentally friendly!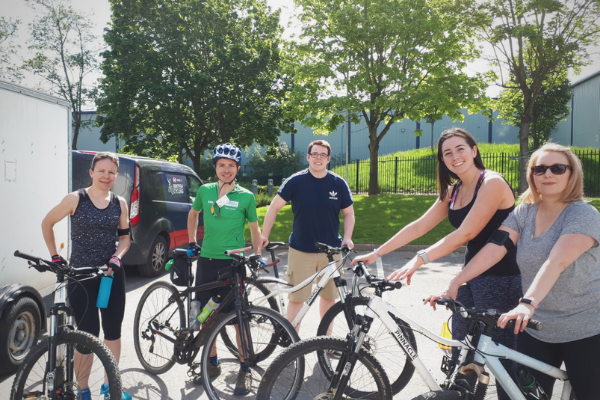 Cycle to Work Scheme
To promote healthy living and being environmentally friendly, VUEgroup launched their Cycle to Work Scheme. The scheme is an employee benefit that saves staff 25-39% on a bike and accessories, making it even easier to replace four wheels with two!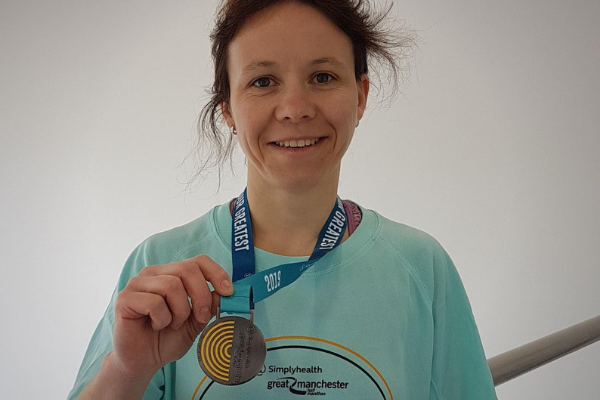 Sylvia's Half Marathon
A huge well done to Sylvia, a valued member of the VUE team who completed her half-marathon in 1:53:44 and raised over £300.

She was 37th in her age and gender category. Huge thanks to everyone who supported her!