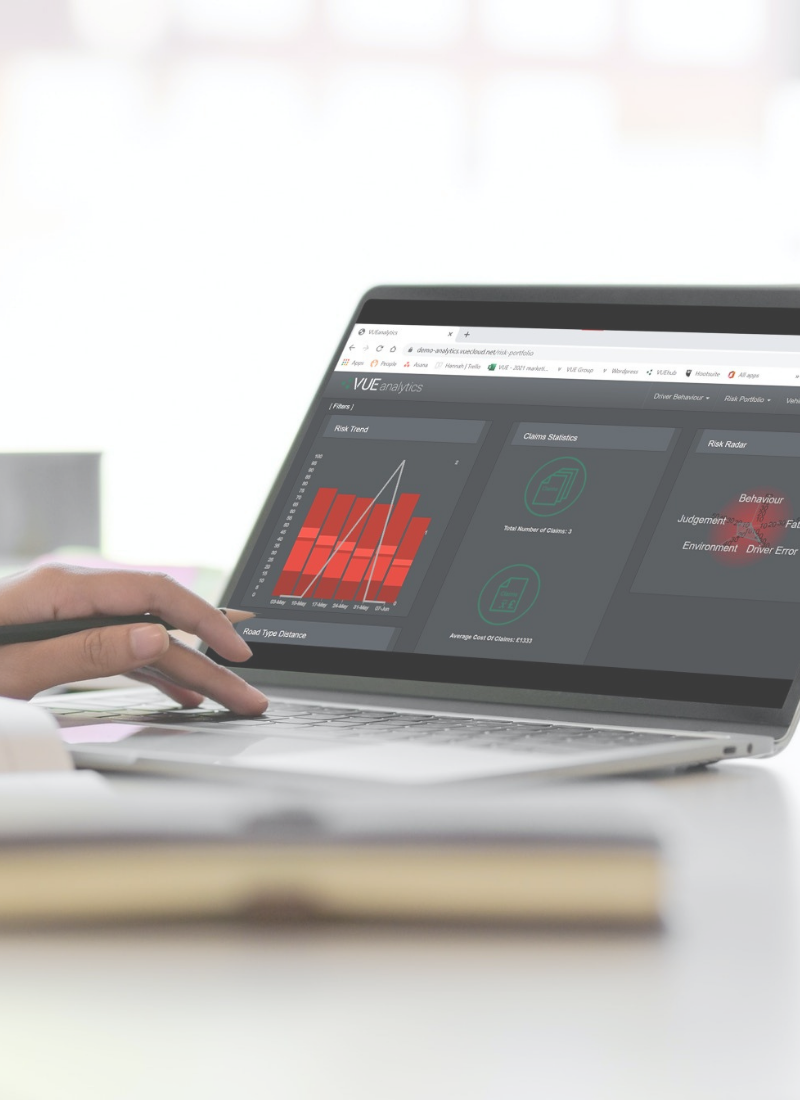 Mitigating Fleet Risk
Whether a necessity for distressed fleets, or a request from a proactive fleet; mitigating risk will be on the agenda for all of your customers.
In an ideal world, the fleets in your portfolio would proactively be trying to mitigate risk, though we know that sometimes distressed fleets find themselves in the position of needing to make changes more urgently. This could be through improving driver behaviour, fleet efficiency, or vehicle safety.
And we have the solutions to help achieve this.
Our Video Telematics systems are second-to-none; bespoke, reliable, and easy to use. Our customers see results instantly, from reduced incidents to improved driver behaviour. The cameras provide clear views and the footage recorded also helps defend claims. It can also be used as a useful teaching tool to help improve behaviour. The telematics data is also valuable when it comes to mitigating fleet risk; providing insights into driver performance as well as fleet efficiency.
Our analytics dashboards delve even deeper into fleet data. Using complex algorithms along with the telematics data recorded, they can identify areas which need to be addressed when it comes to Driver Performance, Fleet Risk, and Vehicle Utilisation.
Ask us more about how we help fleets mitigate risk
VUE applications to help mitigate fleet risk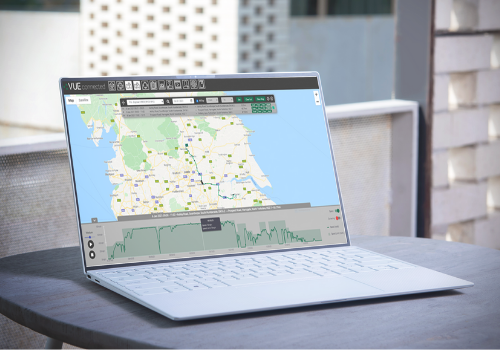 An online platform allowing fleets to live track their vehicles and view footage remotely, as well as access past trip data and footage.
And that's not all. The platform provides driver behaviour reports based on their driving performance and also allows fleet managers to set up alerts. This means they are instantly informed if a driver has been speeding, entered a geofence, have been idling too long, have turned the ignition on out-of-hours, and more.
Learn more about VUEconnected »
Track Vehicles
Track vehicles and view past journey data to help a fleet optimise routes and identify areas for improvement and for potential risk.
Monitor Drivers
Use the reporting tool to assess and keep track of driver performance; identifying the best and worst drivers in a fleet.
Request Footage
Request footage of past incidents or near misses to use for driver training. Identify areas of risk to watch out for and for the drivers to be aware of.
Set Up Alerts
Keep track of drivers identified as exposing risk to the fleet by setting up alerts based on speeding, idling, out of hours use, and more.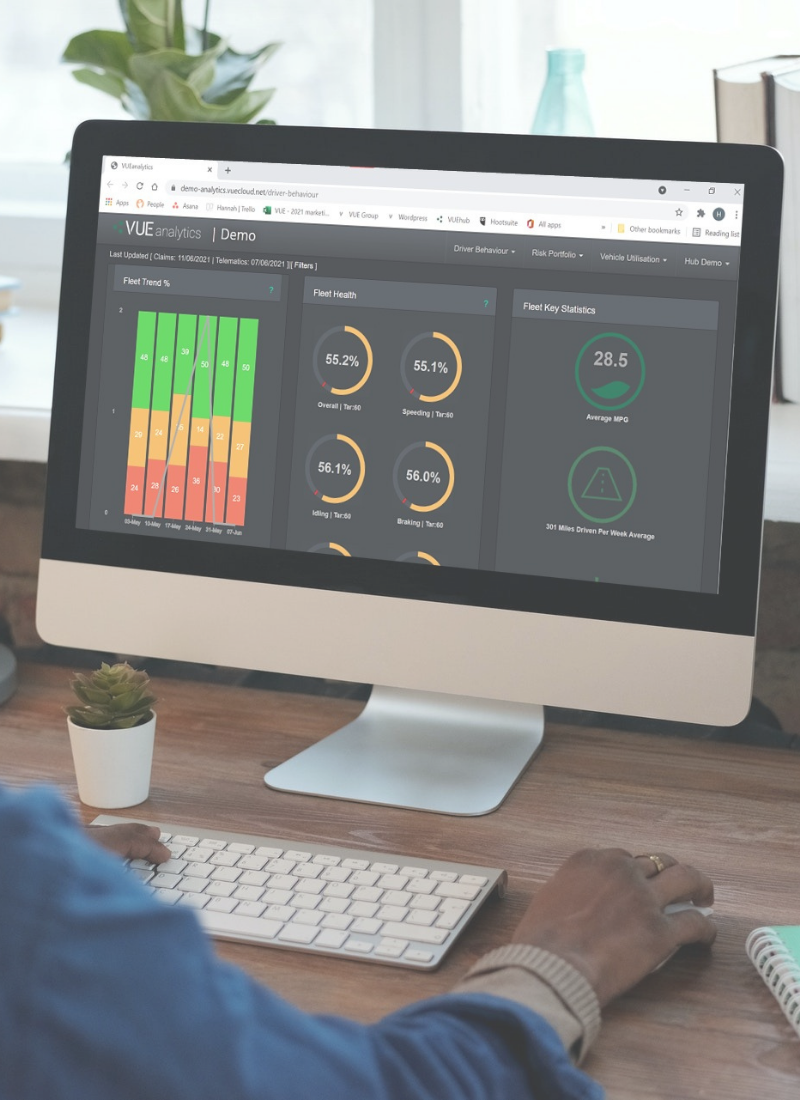 Driver Behaviour Dashboard
This analytics application lets fleets monitor their overall performance as well as individual driver behaviour. It includes:
Fleet performance graphs so they can see how well their fleet is performing over time. Its red/amber/green colour-coded design allows them to easily identify areas for improvement.
An overall fleet driving report, which provides an average score for an entire fleet in terms of drivers' speeding, idling, braking, acceleration and cornering
Key fleet statistics including average miles per gallon (MPG), average miles driven per week, total number of claims and claim cost
Individual driver scores for their speeding, idling, harsh cornering and harsh acceleration, and the ability to easily identify top and bottom drivers
A driver progress table which shows how a fleet's drivers have improved week-by-week, so they can monitor behaviour and progress
Using the Driver Behaviour Dashboard fleets and insurers can...

Quickly understand overall fleet driving performance, plus areas of concern which require improvement.

Gain contextualised insights, allowing accurate deductions to be made about where a fleet is exposed to risk.

Monitor driver behaviour and view weekly progress, so fleets can ensure drivers are constantly improving.

Measure the effectiveness of the solution and it's impact on the fleet, drivers and the number of incidents.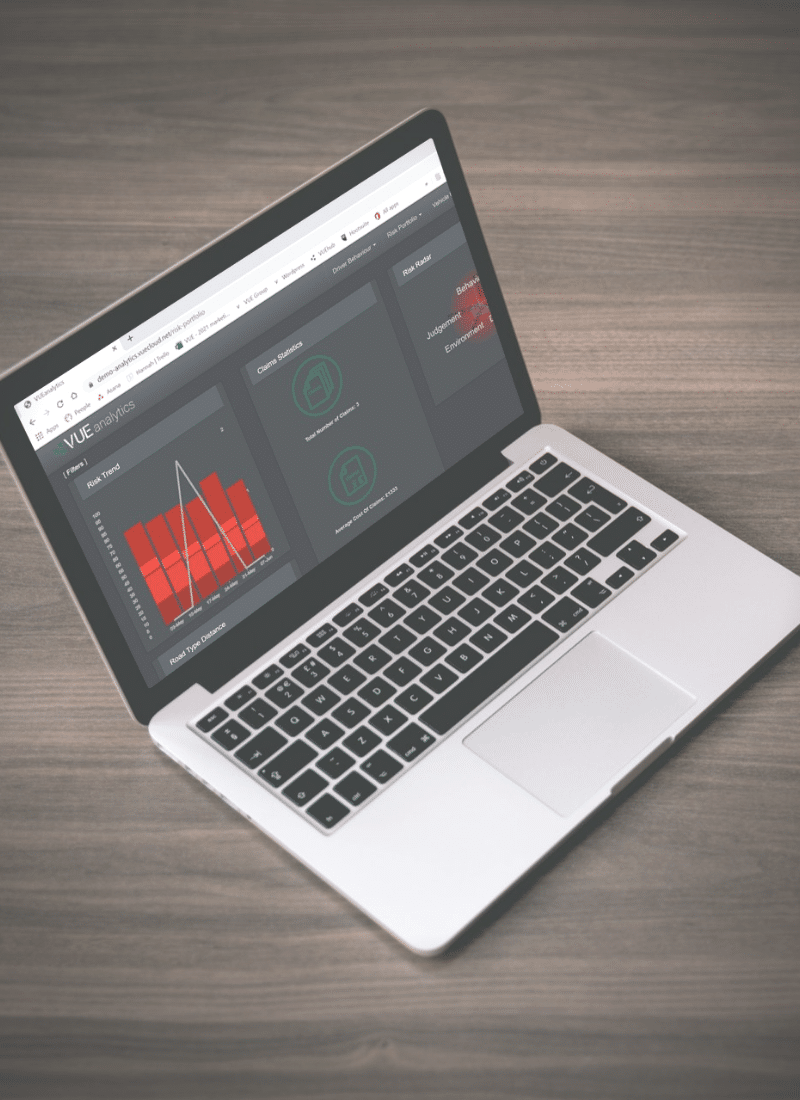 Risk Portfolio Dashboard
This reporting tool specifically looks at risk, and identifies trends to see what is most likely to cause accidents within a fleet. The Risk Portfolio dashboard contains:
A fleet risk trends graph showing the weekly status of risks and the ability to see trends at a glance
Key claim statistics data, to show which areas of risk are impacting the number and cost of claims
A risk radar showing the areas of risk in most need of attention (i.e. fatigue, environment)
A breakdown of road types a fleet travels on including urban, rural and motorway
A detailed driver report - showing overall performance of drivers, where they have higher risk scores, and the ability to dive deeper into more detail and address them (eg. for driver error is there a trend of failing to look properly)
Using the Risk Portfolio fleets and insurers can...

Give context to telematics data by using environmental insights that give greater understanding

Identify areas of highest risk for drivers and fleet overall; providing specific areas to target to minimise these risks

Understand relationships between driver behaviour and accident history, with the ability to fully investigate causes
Identify factors contributing to driver error so fleets can improve behaviour more efficiently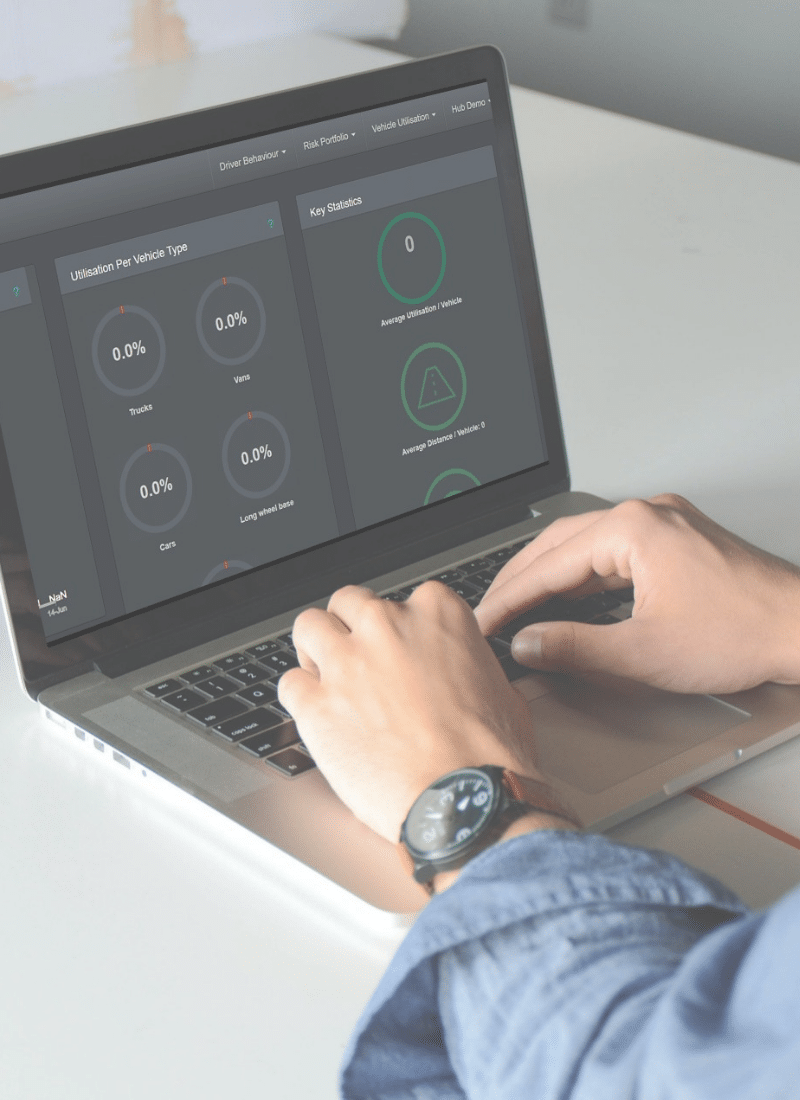 Vehicle Utilisation Dashboard
This analytics tool provides clear utilisation data to inform decisions about fleet use and efficiency. It features:
A graph that shows utilisation trends
Statistics for utilisation per vehicle type
Key utilisation statistics such as average utilisation per vehicle, average distance travelled per vehicle, average hours driving per vehicle and average days stationary
Most underutilised locations
Most and least utilised vehicles
Data on vehicles held overnight at an unknown location
Using the Vehicle Utilisation Dashboard fleets and insurers can...
Quickly understand how well a fleet is being utilised and where improvements can be made
Identify locations and vehicles which can be utilised more, and optimise routes to maximise utilisation
Identify underutilised vehicles with low mileages which can be removed from fleets to save money
Determine if high and low usage vehicles can be swapped to reduce wear and tear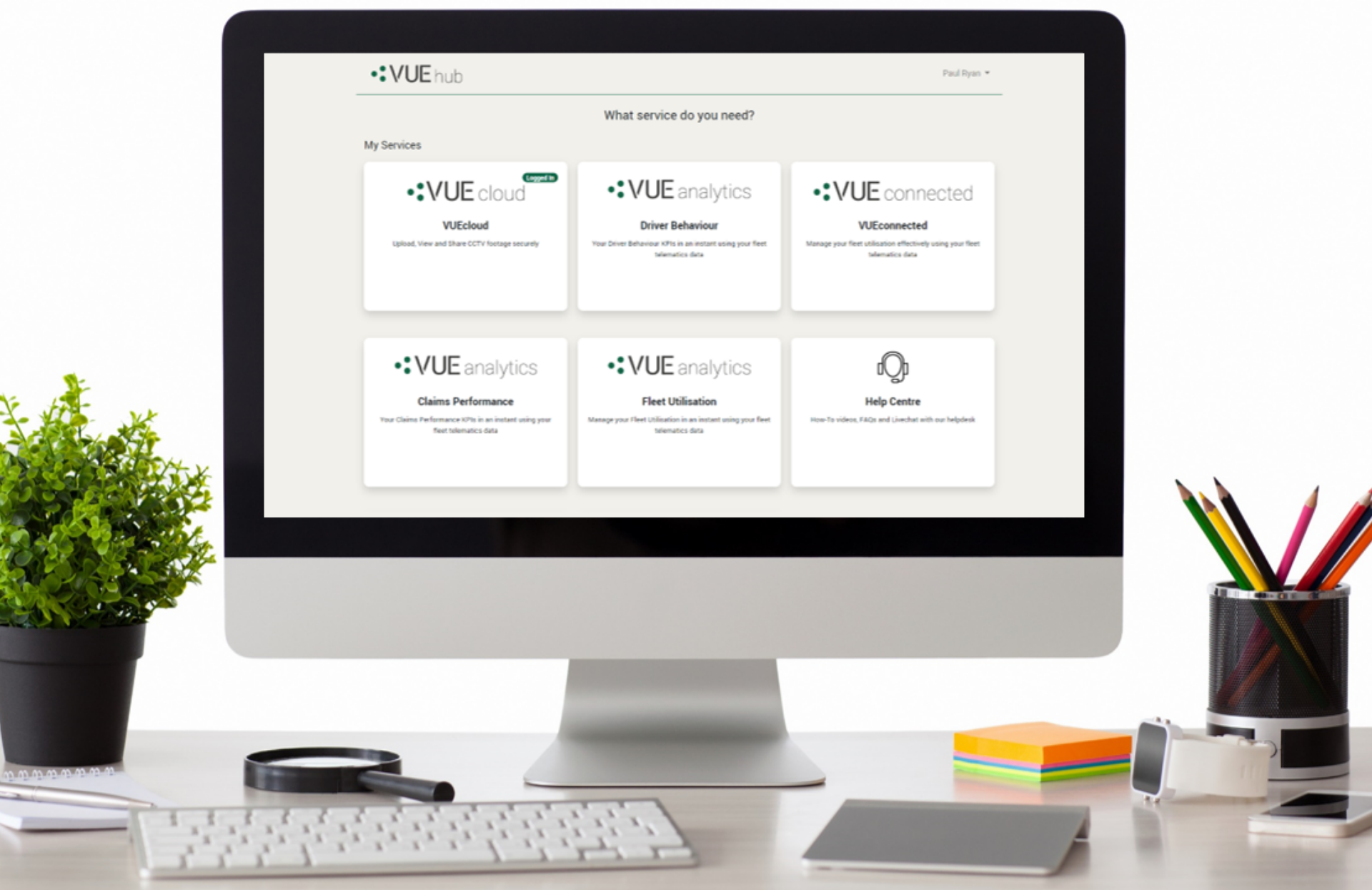 All our software is available in the VUEhub; giving easy access to every services in one place
The VUEhub is the one place for fleets and insurers to access all of our applications and services with a single sign-on.
How has VUE helped fleets mitigate risk?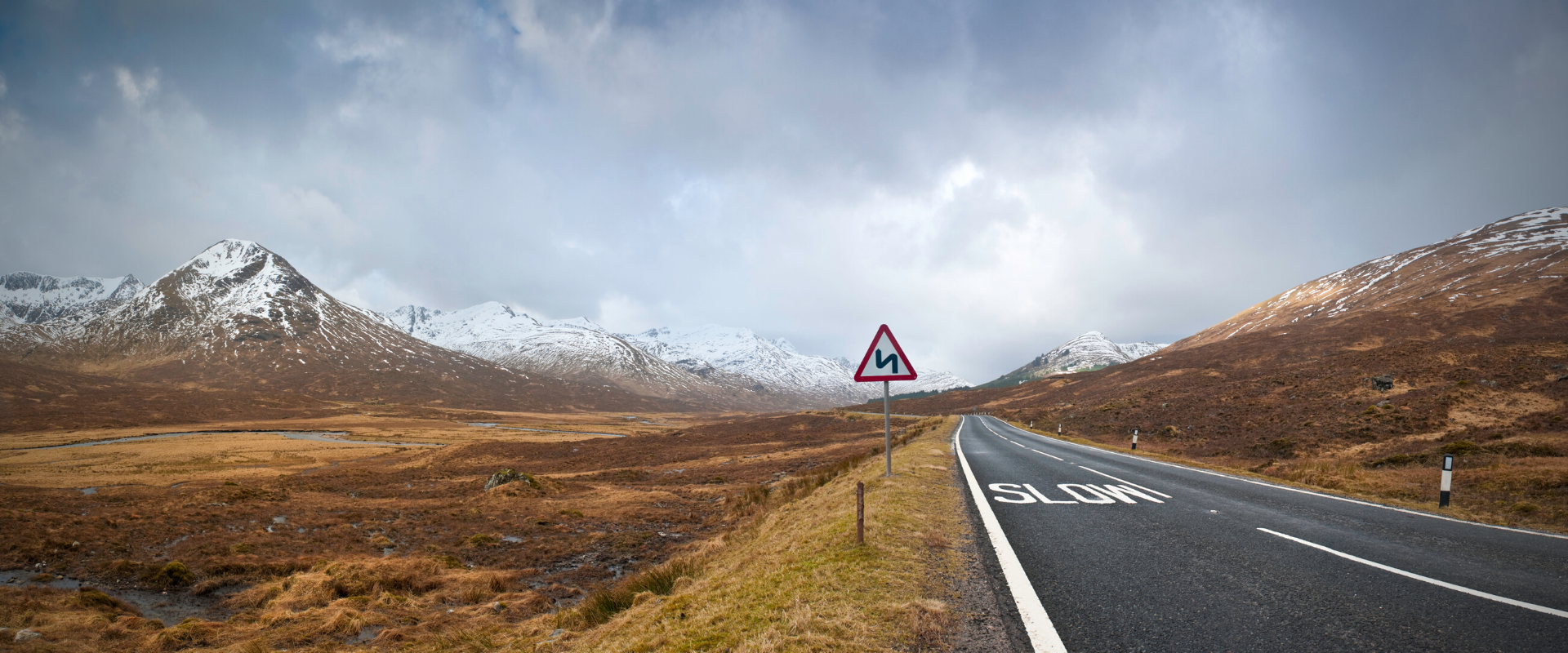 Phone
0161 877 2257
Email
Address
510 Metroplex,
Broadway,
Salford Quays
M50 2UE