VUEtrack-magnetic
| | |
| --- | --- |
| Part number | TRK-MAG |
| Description | The VUEtrack-magnetic is the perfect tracking unit where temporary security/tracking is required, or the tracker needs its own power source. A magnetic attachment, long-life battery power, accurate GPS tracking and a small rugged design are just some of the reasons why the VUEtrack-magnetic is ideal for tracking test-drive vehicles, trailers, high-value equipment and for covert vehicle tracking. |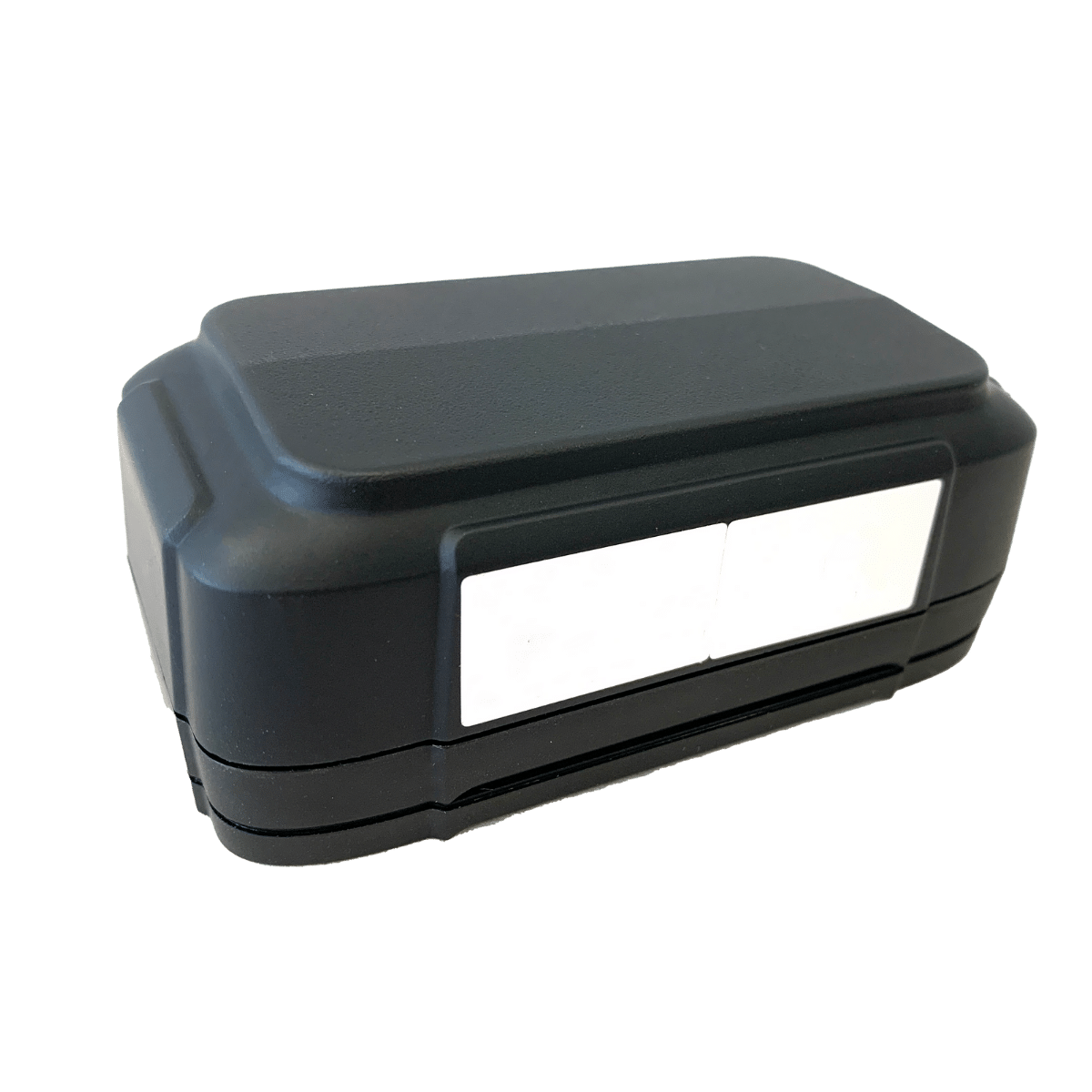 Product Specification
Use our VUEtrack-magnetic tracking device to see the current location of all your assets on a map, replay previous journeys and set up instant alerts for speeding.  Set up geofences to get instant alerts when the tracker leaves a certain area, from high-value equipment leaving a specific site to a test-drive vehicle being more than 10miles from the dealership. A full suite of reports includes number of journeys and distance travelled, which is a perfect summary of test-drives.
The VUEtrack-magnetic tracker features a magnetic casing so it's easily fixed within a vehicle's engine bay, boot, or under a seat, without leaving a mark or the need for wiring.  Similarly, it's easily fixed to high-value equipment like construction plant or defibrillator units in Ambulances.
Main Features of VUEtrack-magnetic
Magnetic Attachment
The strong magnetic case means the VUEtrack-magnetic is easily attached to the vehicle/asset you wish to track, without causing damage.  With its own internal battery there is no installation or wiring required.
Long-Life Rechargeable Battery*
The VUEtrack-magnetic has a unique design; with low power usage and a long-life battery with a total capacity of 6000mAh. The VUEtrack-magnetic can be easily re-charged via an external power connector.
Small And Rugged
At 100 x 55 x 32mm in size, the VUEtrack-magnetic is not much bigger than a pile of business cards, however the rugged IP67-rated design is waterproof and dust proof.
Easy Maintenance – Remote Firmware Updates
The VUEtrack-magnetic uses FOTA (Firmware update over the air) for remote device programme updates so need to connect to a PC or USB.
Tracking alongside the rest of your fleet
VUEtrack-magnetic, like the rest of the VUEtrack family of products, are all tracked through our VUEconnected portal.  This means you only have one system for all your tracking needs.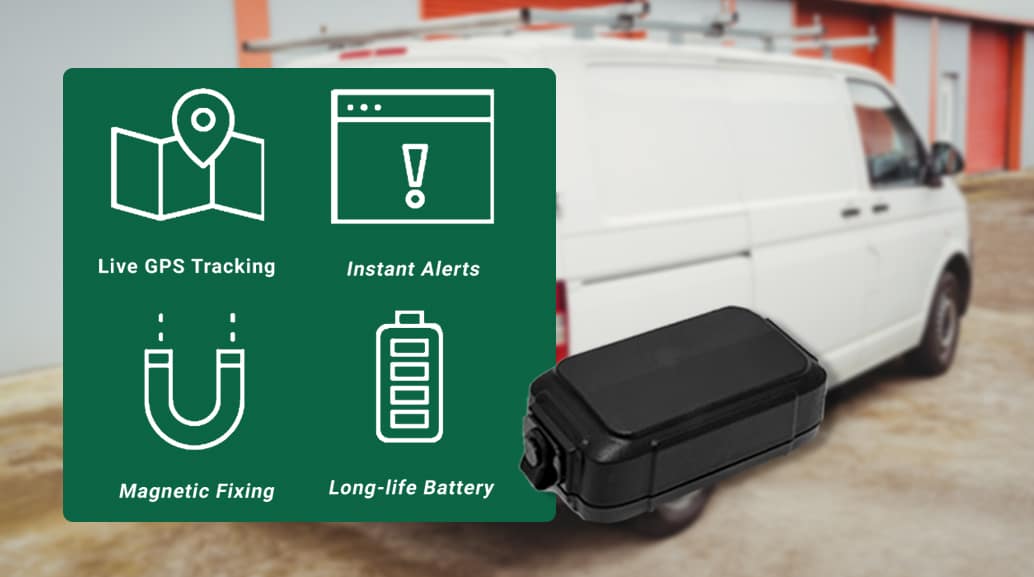 Key Features
IP67 Water & Dust Proof Design
Magnetic fixing (easily attaches to iron, steel, cobalt, nickel)
Highly Sensitive GPS engine
HDOP/VDOP for Precise Location
Can work for 3 years on one charge*
Intelligent Power Management
Low power consumption in sleep mode
6000mAh Rechargeable Batteries
Internal GSM Antenna for better security
Quad-Band GSM/GPRS 3G modem
Conditional Based Profiles (Driver ID)
Bluetooth 4.0 Embedded
GPS and Glonass support
FOTA (Firmware Update Over The Air)
Configurable Inputs & Outputs
GSM Jamming detection
Event management & output configuration
Low battery alert
Technical data
Dimensions: 100(L) x 55(W) x 32(H)mm
Weight: 260.5g
Operating temp: -40 to +70°C
Operating Voltage: 3.7 – 4.2V
Power Consumption: 50µA 3.7V (Sleep), 50mA 3.7V (Active Tracking)
*For a vehicle tracker sending data every 5 seconds one charge will last approximately 4 days.  For a trailer tracker sending data every hour (24 messages a day) = 60 days, 4 message a day = 336 days, and 1 message a day = 1123 days.