Four Camera HD Video Telematics Recorder
| | |
| --- | --- |
| Part number | VMC4 |
| Description | The VMC4 is a video telematics device that can connect to up to four cameras in your vehicle for a 360° view and is ideal for small vans and Light Goods Vehicles (LGVs). It records in full HD quality with the option to record audio to an SD card and has a lockable cover. The device has full telematics functionality for driver behaviour reports. It also contains GPS receivers to track your vehicle in real time and monitor its historical location. The device also features 4G connectivity, three input/output alarm sensors, 3-Axis G-Shock sensors, a panic button and in-cab monitor connection. |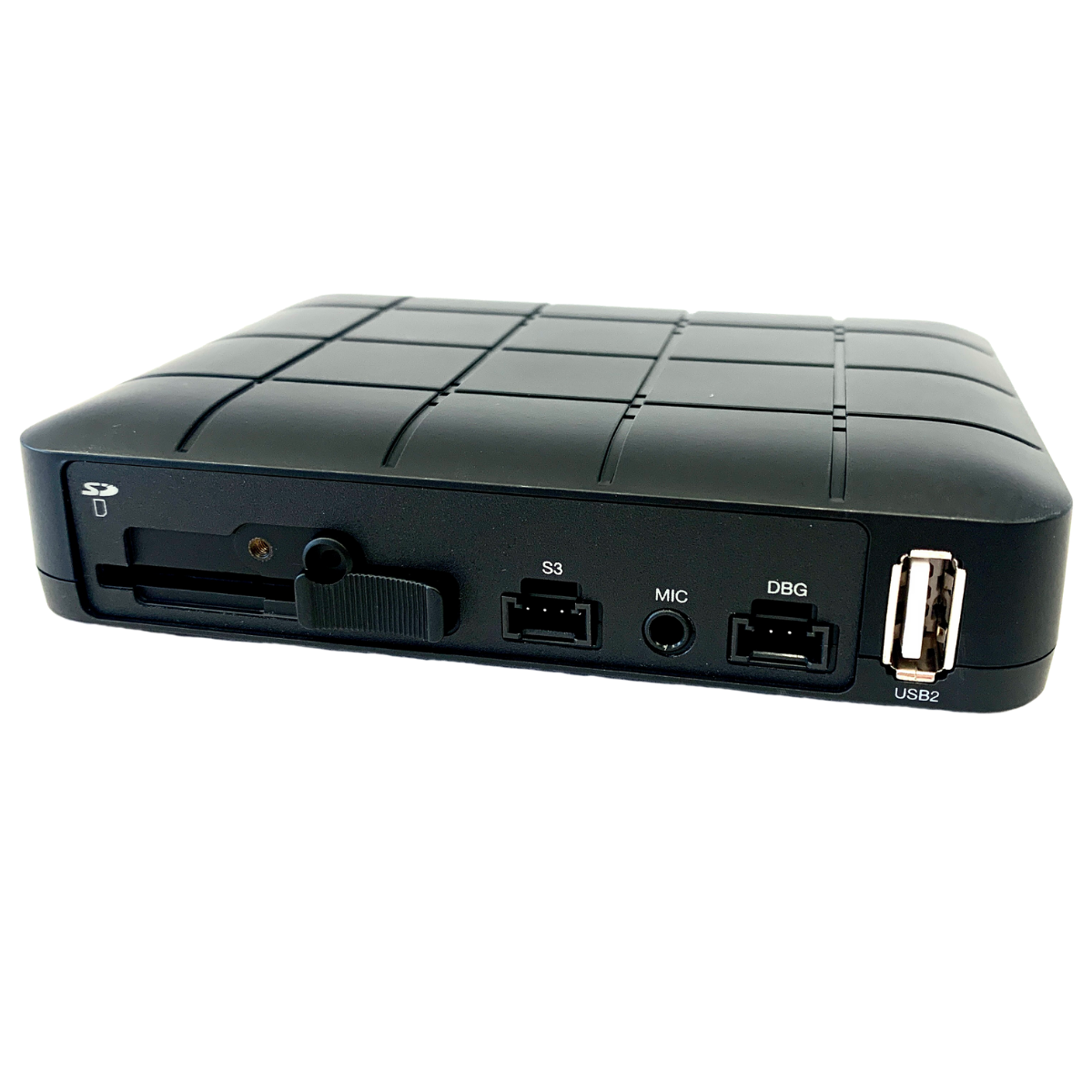 Product Specification
The VMC4 is a video and telematics device rolled into one. It can connect to up to four cameras in your vehicle and records in full HD video quality with audio recording (on request) to an SD card, which allows you to have a 360° view of your vehicle. It has GPS/GLONASS/QZSS receivers that transmit the best possible positional data for your fleet as well as 4-channel 4G. It also contains full telematics functionality and will record a range of information on driver behaviour including speeding, harsh breaking and harsh acceleration.
The device can connect to an in-cab monitor and be programmed to automatically switch to a reverse camera or side cameras when reversing/indicating for increased driver visibility and FORS compliance. It also contains three input/output alarm sensors and 3-Axis G-Shock sensors.
Along with all of our VUEconnected range, through the VUEconnected portal you can track the live location of your vehicle and replay journey routes. You can also access live footage using the portal and download past video footage recorded at the exact time and location of an incident. This is ideal for aiding insurance claims and driver training.