As an insurer, have you thought how the fleets in your portfolio will deal with the unprecedented risks posed when Covid and Christmas clash for the first time?
Imagine you are a driver who has been on furlough since March. That's eight months off the roads. You're then asked to come back to work for the busiest and most stressful time of the year; Christmas. You're driving in wet, snowy, and icy weather. You're driving with the sun low on the horizon, through heavily populated cities, reversing down back alleys and small roads to make deliveries, and working extended shifts. For any driver, this time of year is a challenge, let alone those who haven't been behind the wheel in eight months.
So how will the fleets in your portfolio handle these risks?
As well as the usual winter driving essentials, this article explores a few of the unprecedented risks fleets in your portfolio might be facing during these challenging times and how VUE can support them in getting back to business.  These include;
– Drivers coming back off furlough
– Scaling up for Christmas (long shifts and temporary staff)
– Driving in winter conditions
– Keeping adaptable around COVID restrictions
Are these unprecedented risks applicable to the fleets in your portfolio?
Fleets with drivers coming back off furlough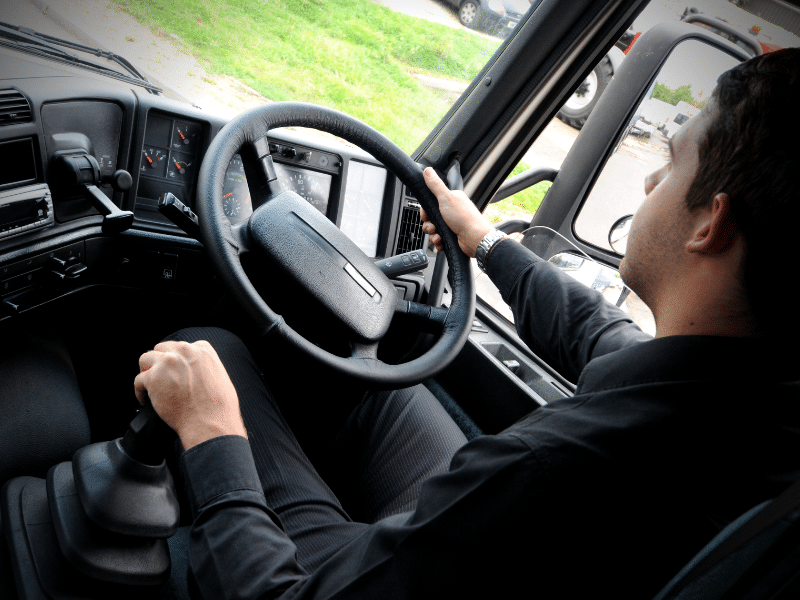 Some fleets in your portfolio may have had to furlough drivers.  As they return to work are they putting the fleet at increased risk of an incident?
To make sure returning drivers are up to speed  after potentially more than eight months away from the wheel,  fleet managers will need to monitor driver performance closely. Are they speeding? Taking corners too quickly? Breaking excessively?
Advanced telematics from VUEanalytics will contextualise a driver's performance based on driving conditions and display traditional telematics data (including speeding, accelerating and so on) alongside factors such as weather conditions, quality of road surface, types of road being driven on and more. For example, a driver may be driving at the speed limit, but what if the road is icy, a worn country lane and has a sharp bend? VUEanalytics highlights the driver is still driving too fast for the conditions and may need to change their behaviour.
Combining this with Video Telematics, (whereby fleets can review footage from past incidents) drivers can learn, improve and maintain good driving performance as they transition back to work; helping mitigate risk and reducing the number of incidents.
"Johnsons have pushed to get a fantastic safety and Video Telematics system in place and have been rewarded with fantastic Return On Investment."
– Neil Shaw, AVIVA Insurance
Fleets scaling up for Christmas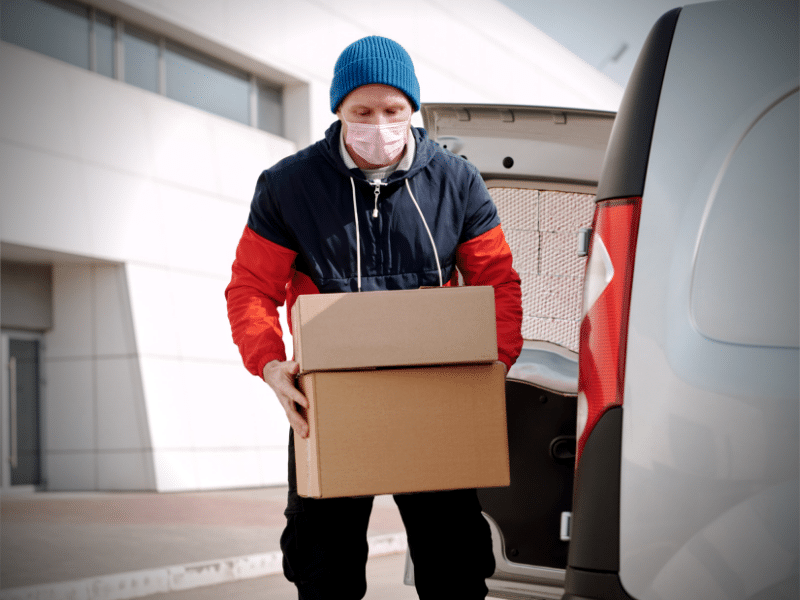 Despite the latest COVID restrictions, many fleets will be busier than ever over the next few months with delivering stock from online sales and Christmas preparations. For many, this will result in the hiring of temporary drivers, who might not have much experience and only a limited induction.  This makes monitoring their performance all the more important to mitigate the risk of incidents.
A plug-n-go telematics device such as VUEgo is ideal for temporary drivers and vehicles. It's perfect for mitigating risk without hard-wired telematics. As well as providing Driver Behaviour League Tables for the Fleet Manager, these devices also connect to the intuitive VUEdrive app for drivers, which rates each trip completed to help improve driving behaviour. A driver is scored on four components; Acceleration, Braking, Cornering and Speeding which allows them to identify room for improvement and maintain good driving behaviour.
This is also a good solution for managing the rotation of drivers if an individual needs to suddenly self-isolate. VUEgo units are easy to switch between vehicles, which can make managing last-minute changes to shifts much easier.
"We've used the Driver Behaviour League Tables since day one, which has really helped us identify the specific areas we can improve behaviour and take action."
Fleets driving in winter conditions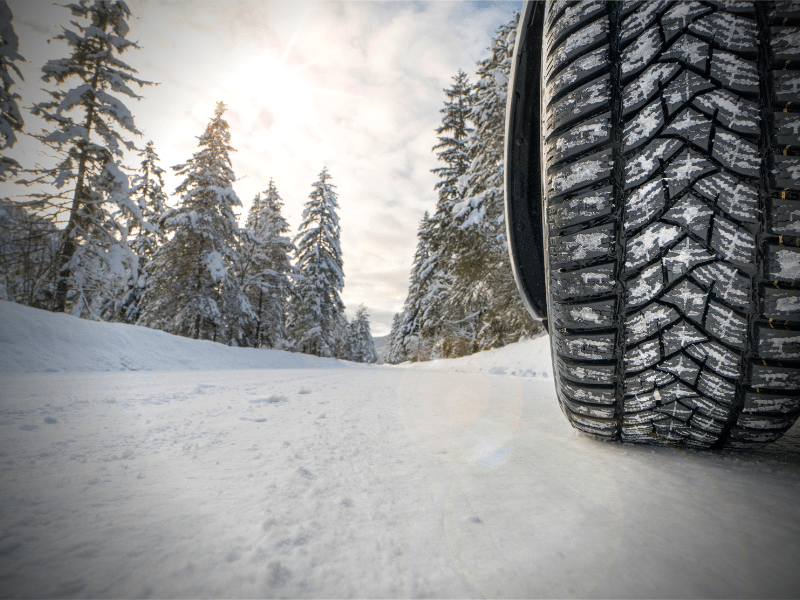 An increase in quieter roads due to the impact of COVID may prompt a rise in speeding as drivers may feel that they can be more relaxed in their behaviour and there's a pressure to complete more Christmas deliveries. As the months grow colder, fleets in your portfolio will also be dealing with winter driving conditions such as poor weather, low sun, and icy roads – which combined with speeding  brings a higher risk of more accidents.
These unprecedented risks can be addressed by recommending fleet managers in your portfolio to use a Video Telematics solution to help monitor driver performance, as well as defend any claims if incidents occur. By using applications such as VUEanalytics to show fleet managers which specific risks are more applicable to their fleets and which drivers are at most risk for accidents through their performance can help them put processes in place to mitigate risk,  improve fleet performance  and reduce at-fault incidents by as much as 65%.
"VUE's systems have played a vital role in the decline of incidents from 2018 onwards. We've been really pleased with how the product has developed, and VUE are always looking at ways to improve functionality."
 – Ian Greatrex, Johnsons Workwear
Fleets needing to be adaptable around COVID restrictions

With constantly changing restrictions across the UK and the uncertainty of this festive season, fleets in your portfolio will need to be as adaptable as possible; people working from home, working extended shifts, or working from new or temporary locations.
If a fleet in your portfolio already has a VUEconnected account then make sure that they have also downloaded the VUEconnected app on their phone or tablet. It means that they can view footage, track vehicles, manage driver performance and send you claims footage on the go – ensuring fleets continue to run as smoothly as possible and deal with unprecedented risks, no matter where they are over the festive period.
The VUEconnected portal itself can be logged into from any device, meaning that if any of your fleets are working from home they can still utilise their Video Telematics system to its fullest capacity and access the platform in its entirety.
"Without a doubt, VUE equipment lowers claim costs and increases the efficiency of the claims handling process."
——————————————————–
The pandemic has hit every industry and every fleet, and in the next few weeks this will be more apparent than ever as the combination of COVID and Christmas brings highest risk to fleets. As ever-changing restrictions continue to be introduced, fleets must also adapt – exacerbated by the looming Christmas period; for most the busiest time of the year.
Though the effect of COVID has been significant across the country and worldwide, fleets will continue to operate no matter what unprecedented risks they face; busy Christmas periods, furloughed drivers, winter weather, or COVID restrictions.  Whether these issues become the new normal, or if it will soon be business as usual, we will support the fleets and their insurers and continue to provide effective fleet risk management solutions.
If you need to mitigate risk in any of your fleets and reduce accidents or claim costs, then refer them to VUE and we'll provide them with concrete results:
For more information about reducing the risk of winter accidents in fleets you can read our previous blog Essential Winter Driving Solutions for Fleets.
You can also read our latest COVID statement to find out how VUE are continuing to operate during the global outbreak of COVID-19.