The same great VUEconnected Functionality, now in a mobile app!
On the go? Our new VUEconnected App lets you track your fleet, replay journey routes, check vehicle speeds, and temporarily share a vehicle's location! And it's FREE!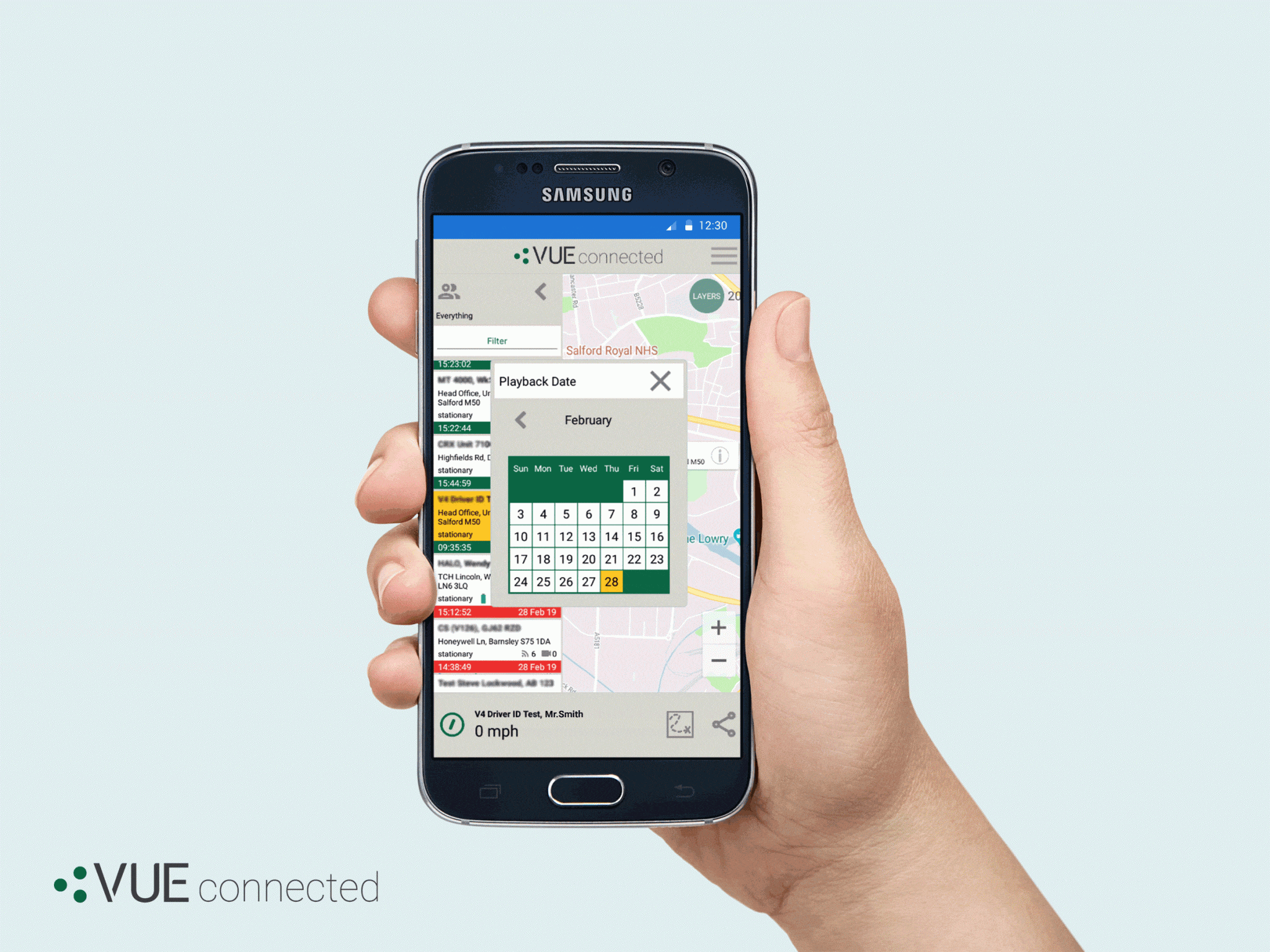 Stay VUEconnected …even when mobile!
Sadly, questions about your fleet don't only happen when you're sat at your desk! With the free VUEconnected App you can access key information about your fleet from anywhere at any time.
The perfect fleet risk management tool
The VUEconnected app is the perfect fleet risk management tool; it gives you real time updates, live map location tracking, and replaying of journey routes for entire fleets or individual vehicles. You can also share a vehicle's live location by e-mail or SMS text, so your colleagues and customers stay connected too!
VUEconnected…on the go!
Track your fleet …on the go!
Get live location updates in either street or satellite view. Easily view and select which vehicles you want to track, complete with vehicle reg, driver name, current speed, and current location. Locate your team are whenever you need to.
Replay journey routes …on the go!
Retrace previous journeys and including arrival and departure times, address, distance traveled and speeds along the route. See how your drivers are performing with our bespoke journey ratings, so you know your fleet is operating safely.
Share a vehicles location …on the go!
Is a colleague or customer waiting on the arrival of a vehicle? Need to get a repair vehicle or delivery to someone in your fleet? Share your vehicles live location in a few clicks. You can even select the length of time they can track the vehicle for.