CEMEX UK operates more than 700 vehicles which transport cement, aggregates and ready mixed concrete. The company has been playing a leading role in improving safety awareness among cyclists and has made numerous vehicle safety equipment improvements to its fleet of vehicles as part of its 'cyclist safety' strategy, including driver training, additional signage, mirrors and proximity sensors.
Larger vehicles have significant blind spots which can make it difficult for drivers to see vulnerable road users such as pedestrians and cyclists in close proximity to the vehicle. This is a major problem, particularly in busy urban areas such as London where lorries were responsible for 36% of cyclist fatalities during 2012 compared to 20% nationally.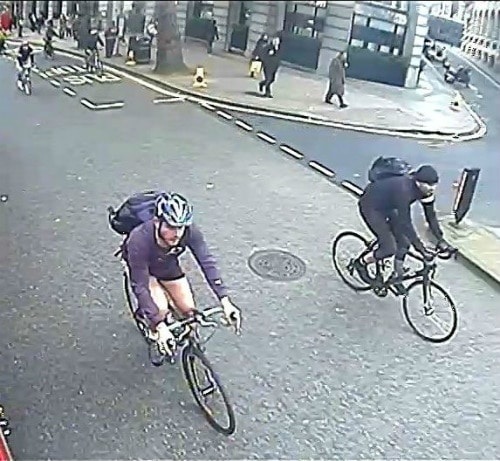 The VDR HD system being used by CEMEX currently has up to six cameras on the vehicle comprising of: forward facing camera; nearside and offside VUESide cameras; VUErear camera; load camera; and also an internal driver facing camera.
In addition to mirrors and side scan the driver also has an internal monitor, giving him a rear view and left and right views providing additional information and further reducing the common vehicle blind spots associated with larger vehicles. Each camera is automatically activated and displays on the internal monitor when the driver uses the indicators or reverse gear. This vital visual aid helps the driver ensure the way is clear before a manoeuvre is performed, reducing the risk of collisions with pedestrians and cyclists.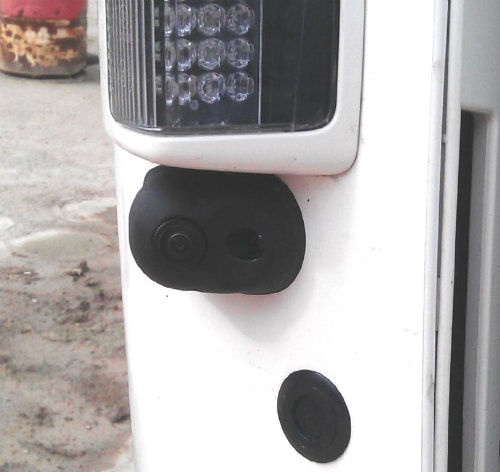 The footage from the system records continuously all the camera views, G force, GPS location and selected vehicle control inputs onto a secure VDR HD recorder. This information can then be downloaded to provide driving behavioural observation and driver coaching and training, in addition to post incident reconstruction.
Carl Milton, Regional Logistics Manager at CEMEX UK explains:
"VUE has been selected to further our strategy and development of leading technologies to assist the drivers of CEMEX large goods vehicles in protecting vulnerable road users and reducing the risk of road traffic incidents. Following extensive trials and driver feedback VUE was selected to work with us in furthering our aims of minimising road risk and being at the forefront of vehicle safety."
The VDR HD system was also fully integrated with the vehicle's 1300 BulkWeigh on-board weighing system from PM Onboard which led to the launch of the 1300 VUE360 system. This allows the weight readings from the PM Onboard system to be recorded with 360 degree video footage, complete with GPS location, time and date to evidence collections and deliveries, whilst also providing the driver with a vital visual aid by displaying the SideVUE and RearVUE cameras on the same monitor.