What do you need to provide in a company vehicle?
It is a fleet manager's responsibility to ensure that drivers have everything they need in their vehicle to meet all relevant legislation and health and safety guidance.
Outside of the mandatory requirements, fleet managers might also consider providing additional equipment in their vehicles to help drivers feel comfortable and confident on the roads.
There are certain pieces of equipment that fleet managers must provide: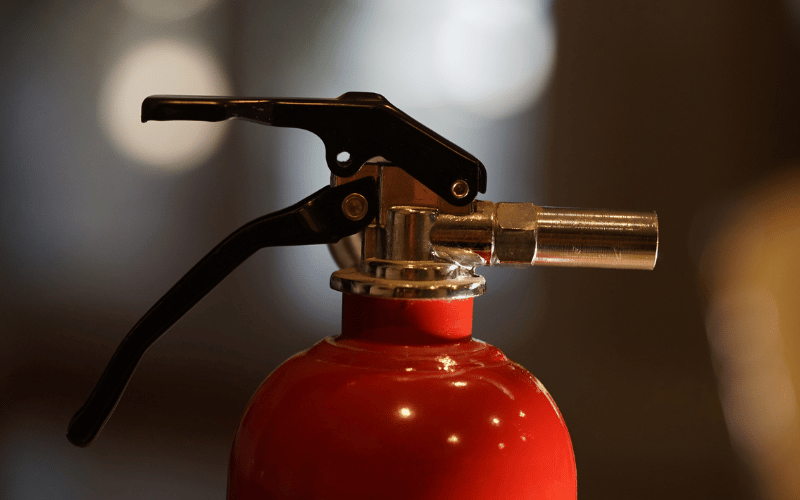 Fire Extinguisher
A fire extinguisher should be provided in all commercial vehicles. Dry powder extinguishers are recommended for their versatility, as they can be used on Class A, B and C fires.
A 2kg extinguisher is likely to be sufficient for most light goods vehicles and HGVs.
However, if vehicles are carrying dangerous goods also need to adhere to CDC regulations which have more specific guidelines on extinguisher capacity, based on the tonnage of the vehicle.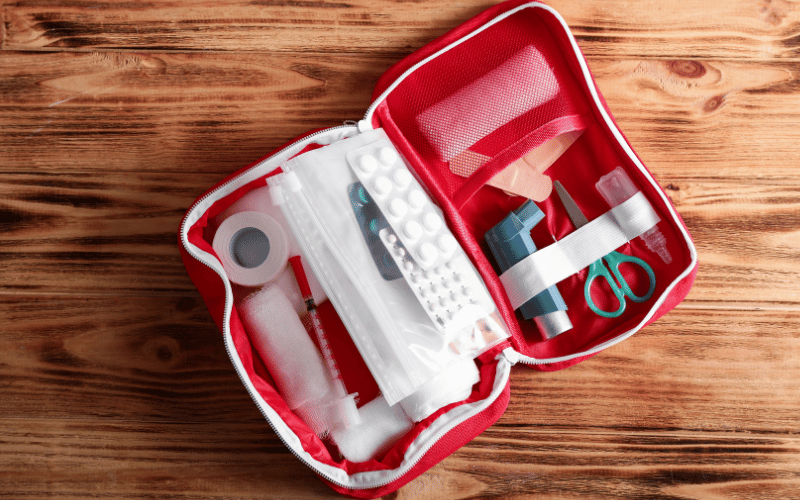 First-aid kit
All commercial vehicles should have a first aid kit. You would typically expect a first aid kit in a commercial vehicle to include a foil blanket, a resuscitation device, plaster and bandages, scissors, and antiseptic/cleansing wipes.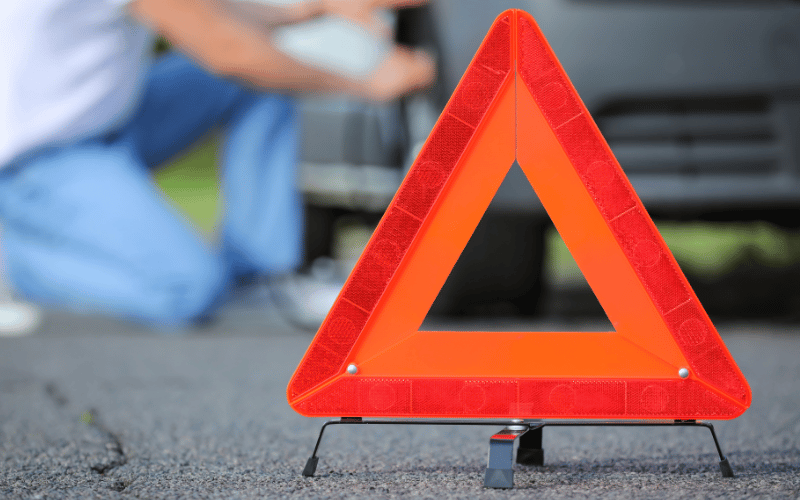 Emergency warning triangle
It's a legal requirement to carry an emergency warning triangle in all commercial vehicles, as it can help to keep other drivers safe in the event of an accident or breakdown.
Warning triangles should be placed at least 45 metres behind a vehicle in the event of a breakdown or accident.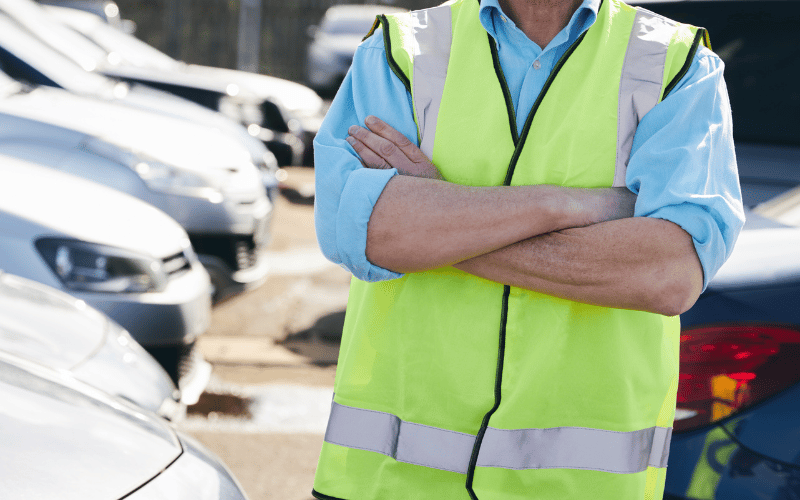 High-visibility jackets and PPE
High-visibility clothing and Personal Protective Equipment (PPE) should be provided for all drivers in commercial vehicles.
This is to ensure that they are visible to other drivers when exiting the vehicle or working at the side of the road in low light conditions. High visibility jackets or waistcoats are also likely to be a requirement in many loading bays and warehouses.
It is the employer's responsibility to provide PPE free-of-charge to employees, and to maintain high visibility clothing that is in good working order.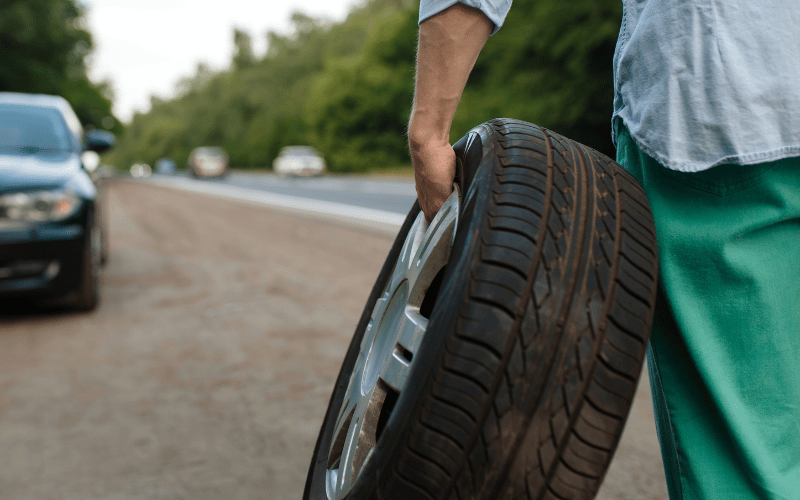 A spare tyre or equivalent
It's also recommended that all commercial vehicles carry a spare tyre or equivalent to help drivers to get back on their way quickly and safely in the event of a puncture.
There are other items that fleet managers should consider providing in their commercial vehicles: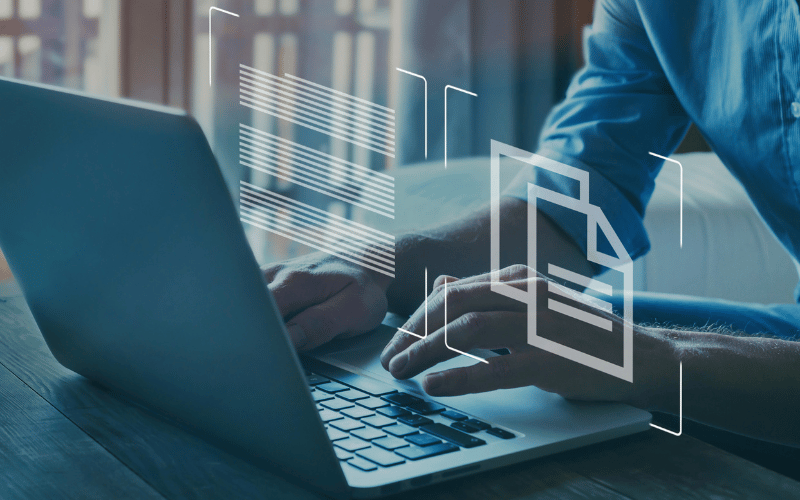 Company Guidelines / Training Manual
It's the employer's responsibility to ensure that all drivers are sufficiently trained and follow all correct procedures. Documenting your company's road safety policy, and providing step-by-step guidance on what to do in the event of an accident can be helpful to drivers.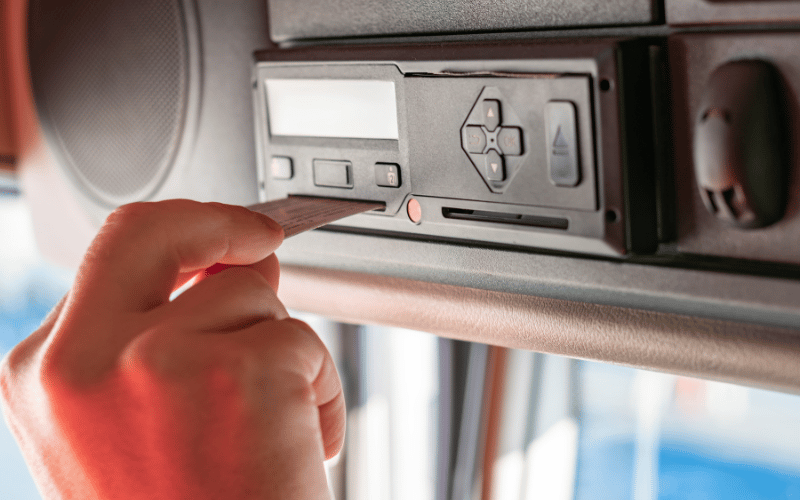 Tachograph
All drivers and fleet managers need to adhere to Working Time Rules. This requires all driving hours to be recorded on a record sheet or tachograph. By providing a tachograph for drivers, fleet managers can help ensure that drivers' hour rules are followed, and no driver is spending excessive amounts of time behind the wheel.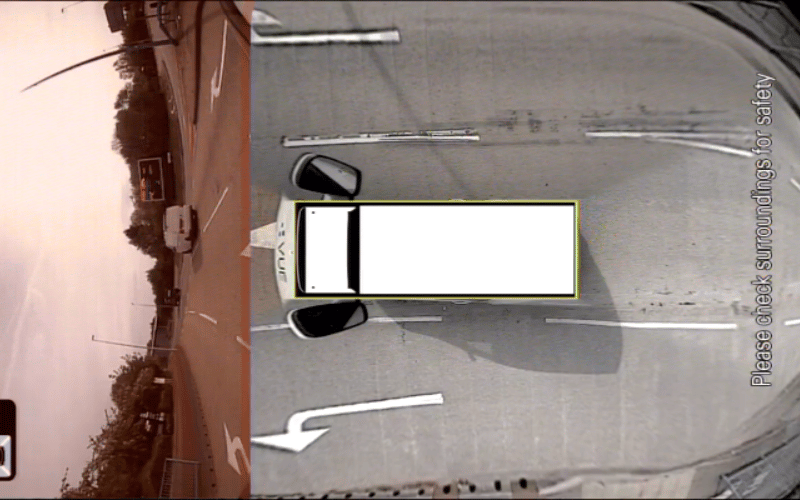 360° Visibility Technology
The 2022 update to the Highway Code places a higher burden of responsibility on commercial drivers as they have the potential to cause the greatest harm to others on the road.
One of the biggest challenges for drivers of large goods vehicles is visibility, with mirrors often having blind spots.
One thing that fleet managers might want to consider including for their drivers is 360° technology such as VUE 360 which helps eliminate blind spots for drivers, reducing the likelihood of accidents.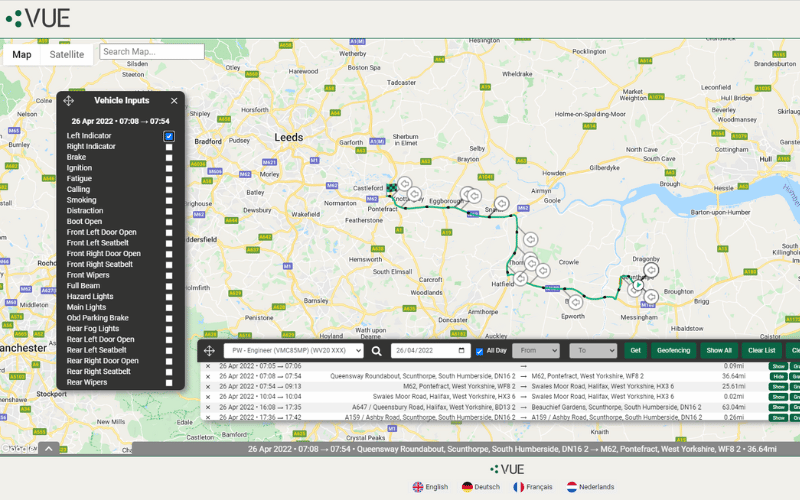 Video Telematics
Video telematics combines standard fleet telematics with video footage, to help easily identify who was at fault in the case of any accident.
Fleet managers should consider video telematics to help protect their drivers against potential claims, and speed up any investigations process should a claim arise.
Learn how in-cab technology helps to prevent bridge strikes...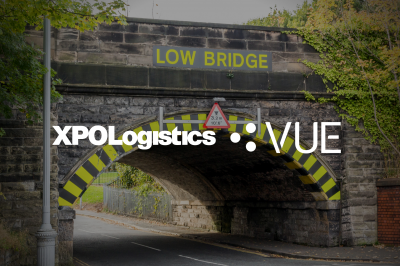 VUE are delighted to announce a successful trial of the Low Bridge Alerting System with XPO Logistics, a leading provider of freight transportation services.
>> Read more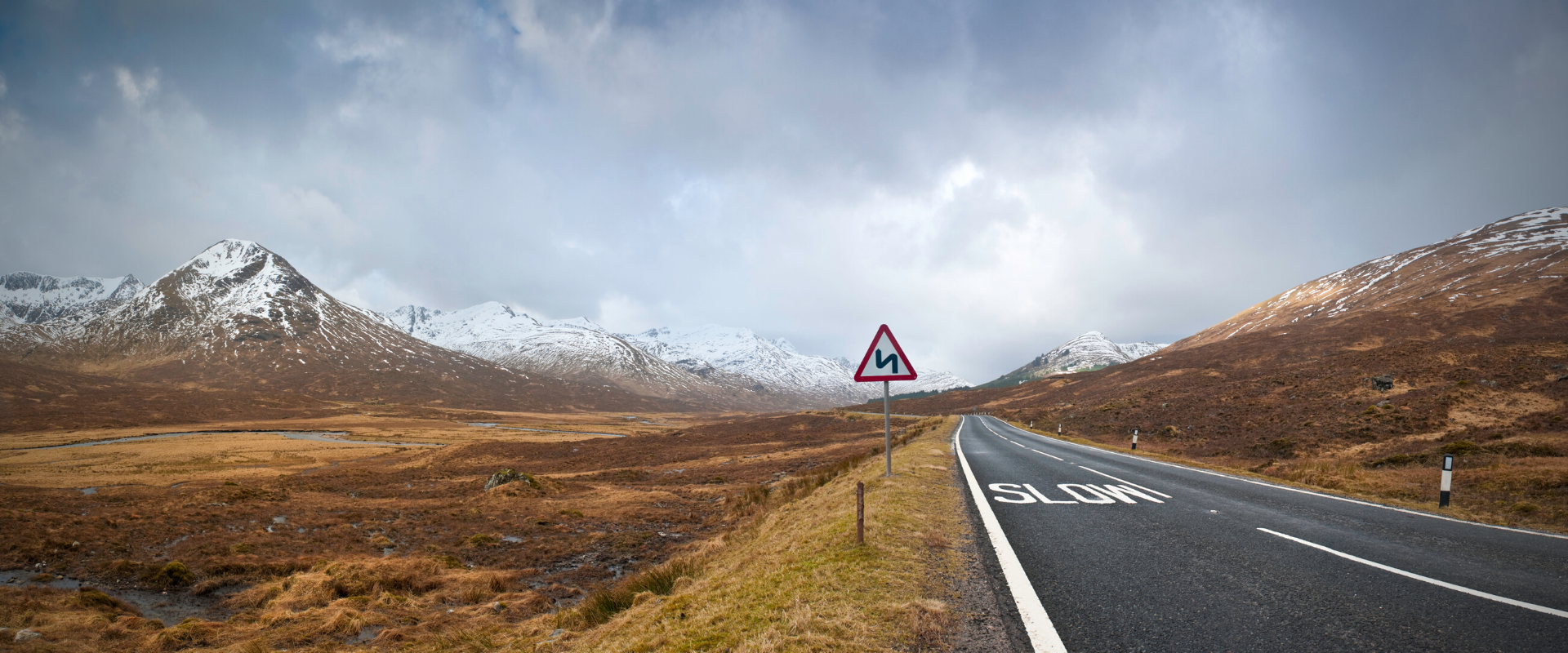 Address
510 Metroplex,
Broadway,
Salford Quays
M50 2UE