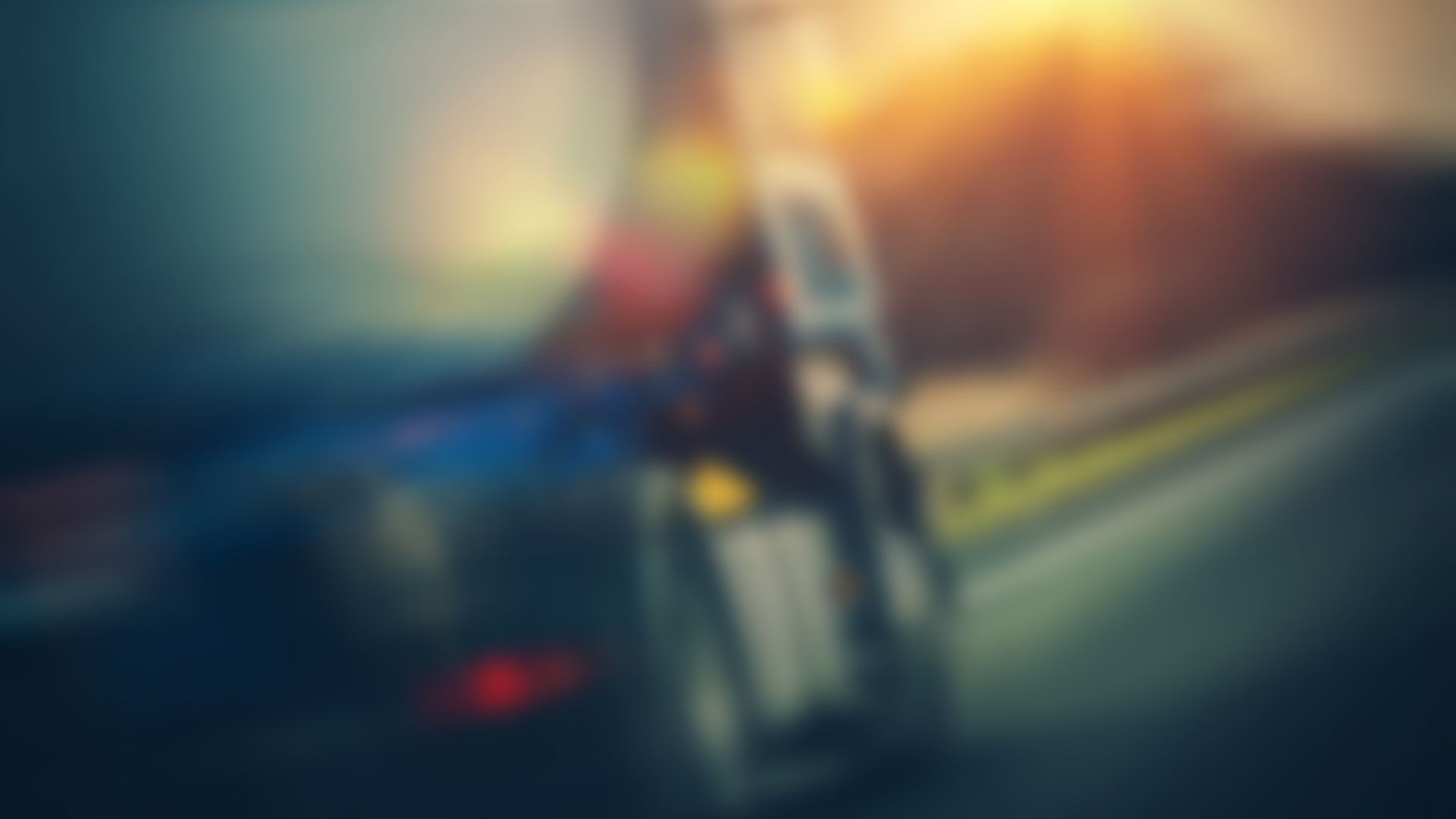 See you at the Commercial Vehicle Show 2023
Between the 18th and the 20th April 2023 we'll be exhibiting at the Commercial Vehicle Show, at the NEC in Birmingham. Find us on Stand 5B73.
We're excited to announce that we'll be exhibiting at this year's Commercial Vehicle Show where we'll be showcasing our new innovative technology including Pedestrian AI which intelligently detects when a pedestrian or cyclist is around the sides or rear of a vehicle along with Driver Distraction AI that monitors driving behaviour in real time and our preventative solution for bridge strikes;Low Bridge Alerting System.
You can also view live demonstrations of VUEhub, the software solution that brings together all fleet management tools in one place, including the Driver Behaviour Dashboard which provides insights on both driver and overall fleet performance.
The show takes place at the NEC in Birmingham between Tuesday 18 April – Thursday 20 April 2023 and is free to attend.
You will be able to find Team VUE on Stand 5B73 in Hall 5: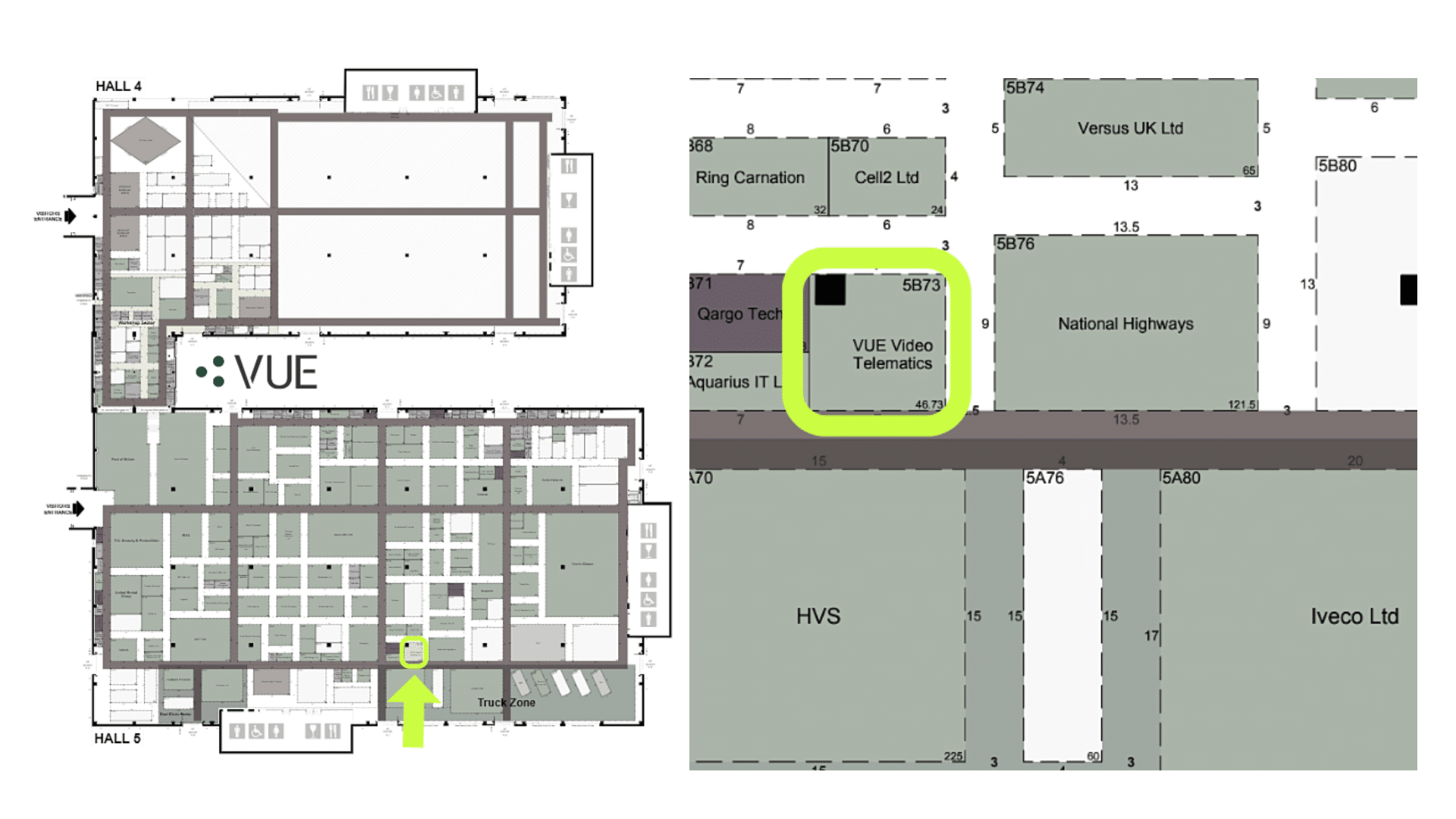 Learn more about the latest products we'll be showcasing below:
Pedestrian AI
Pedestrian AI significantly reduce driving accidents caused by blind spots by using AI technology to detect when vulnerable users are in areas of risk within three zones around the vehicle; both sides and rear.
If a human is detected by any one of the cameras , an alert is created and sent back to VUEhub for review. When this occurs, the in-cab monitor will display the live footage for the driver. The cameras provide a real-time visual and audio alarm in-cab to alert drivers to potential dangers.
- Real-time alerts t

o alert drivers in-cab to potential risk

- Accurate identification meaning it

only picks up humans - not static objects

- HD image

to provide drivers with a clear view

- Online alerts

an also be sent to VUEhub for fleet managers to review
Driver Distraction AI
Monitoring driving behaviour in real time, the device alerts the driver when they're distracted. This device improves safety and reduces accidents by identifying distractions such as tiredness, taking a phone call, eating, smoking and more.
- Monitors behaviour in real time
- Audible alerts made to the driver
- Preventative measure – stopping accidents before they happen
- Ability to provide fleet managers with real-time, tailored alerts
- Links to reporting tools to evaluate performance
- Helps fleet managers take steps to create safer drivers
Low Bridge Alerting System
An innovative bridge strike solution that prevents bridge strikes, and collisions with other road height restrictions.
Vehicle heights are inputted during installation and as a driver travels to their destination, our predictive AI technology identifies potential risks within 60 seconds based on the direction the vehicle is travelling. If a bridge lower than the height of the vehicle is detected, an in-cab alert is triggered to warn the driver.
- No driver input needed
- False positives are eliminated with our revolutionary algorithm
- Remote configuration and adjustable set up meaning for easy installation
- Cost effective solution
- Suitable for all vehicles
Find the team on Stand 5B73 in Hall 5 to see a demonstration of our innovative hardware and vehicle safety solutions.
We can't wait to see you there...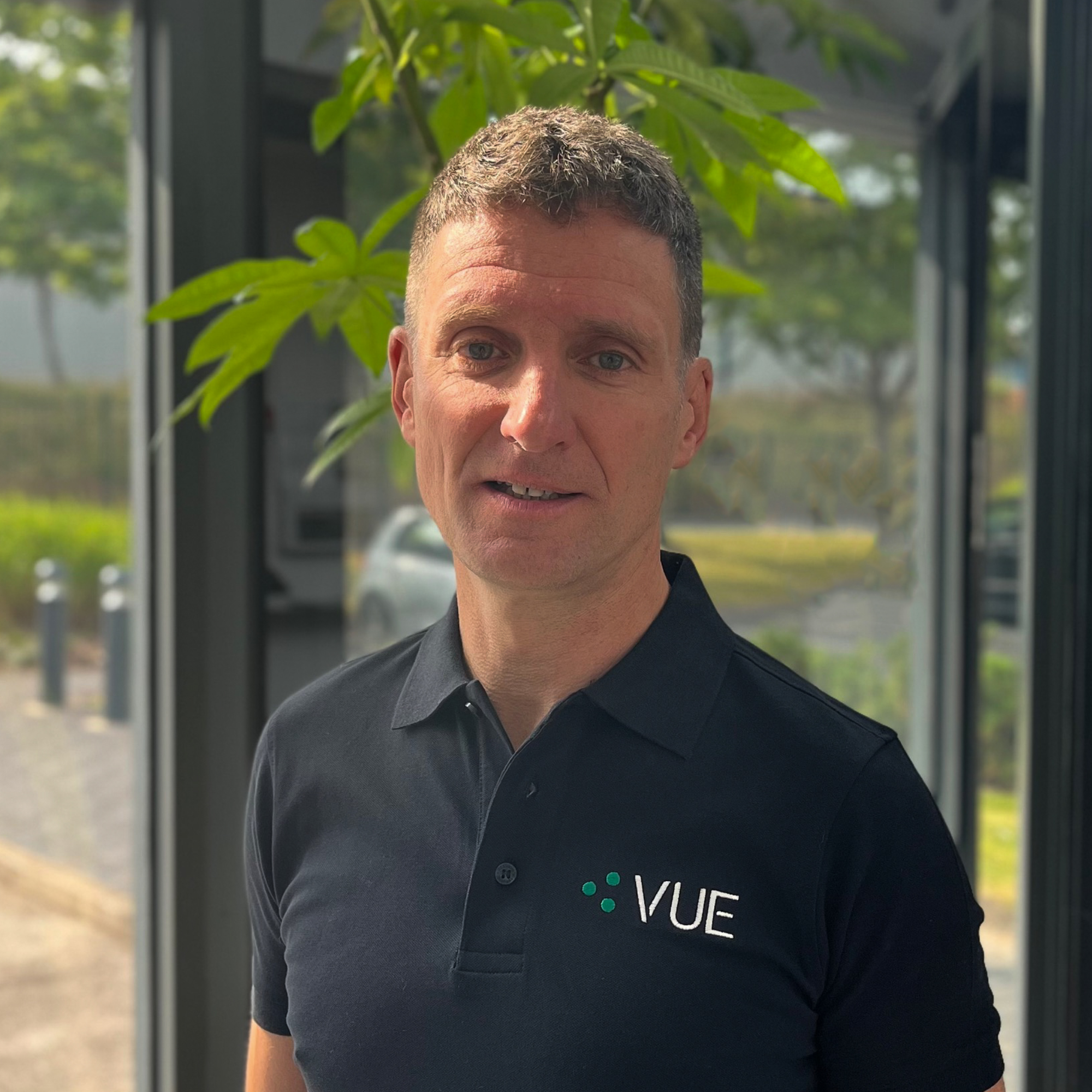 Glen Mullins
Managing Director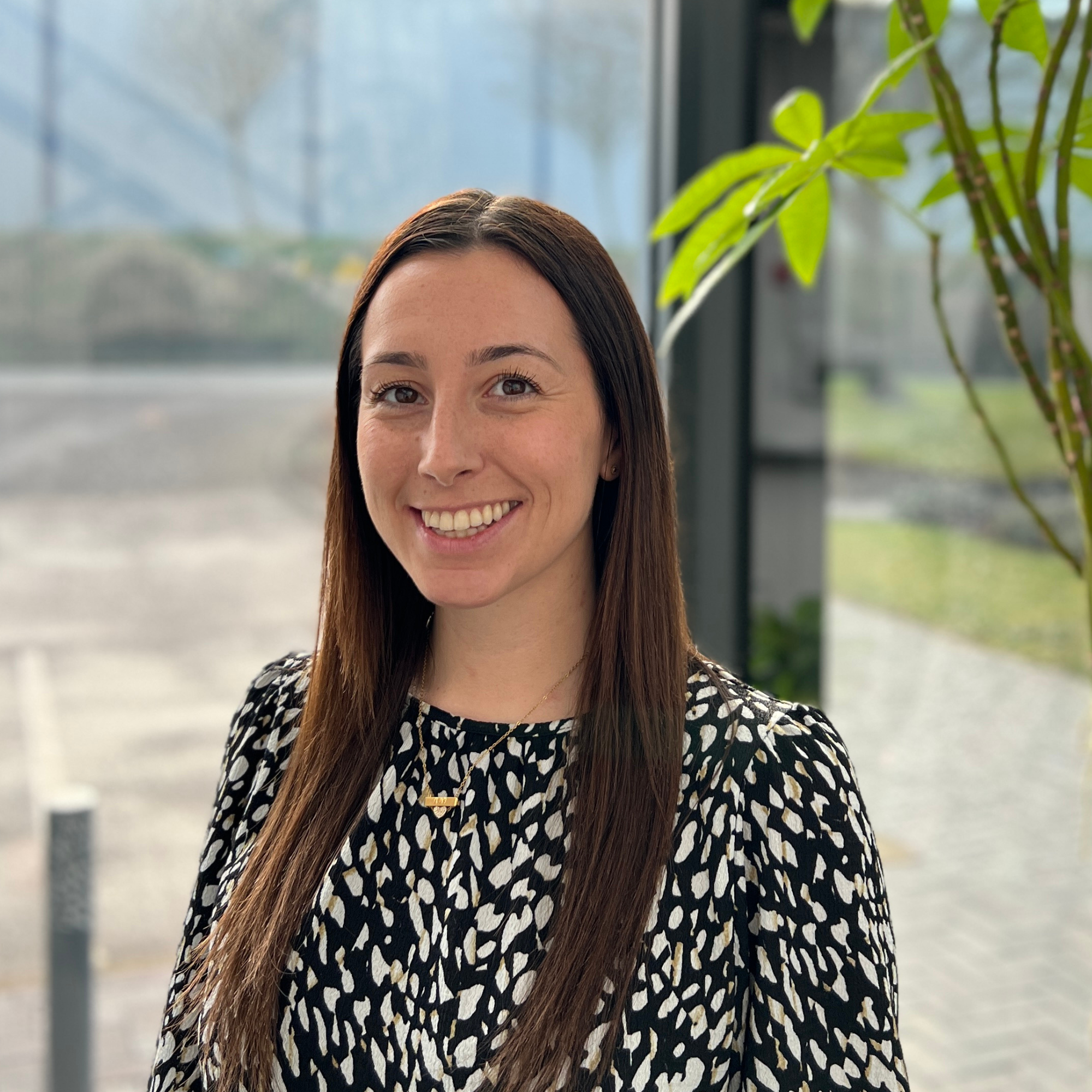 Emily Farrelly
Head of National Strategic Partnerships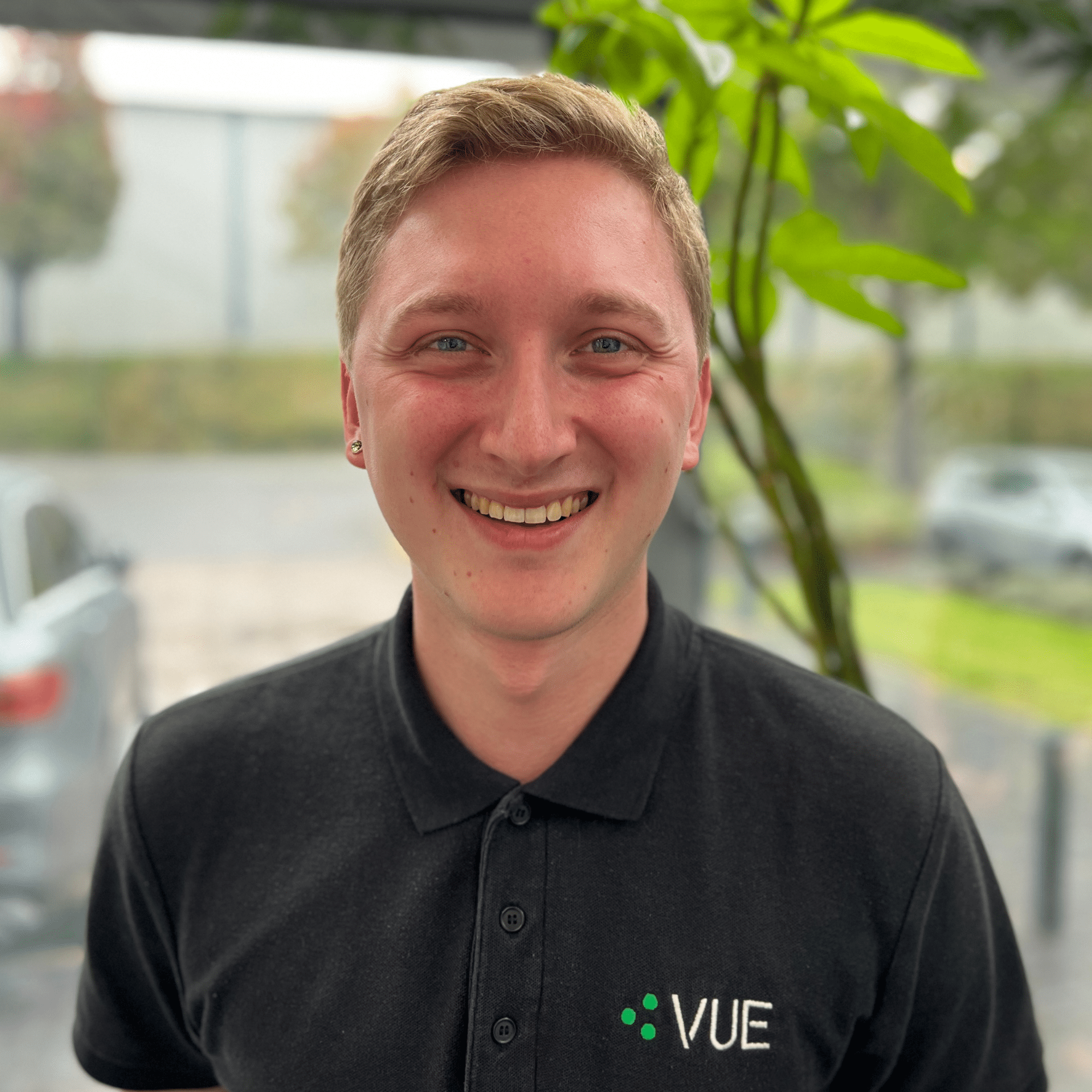 Brandon Young
Account Manager
Want to have a meeting at the show?
Contact us to organise a time to meet up with one of the team.
Contact Us