7″ LCD In-Cab Monitor
| | |
| --- | --- |
| Part number | VUEK7QMON |
| Description | This 7" durable LCD in-cab quad monitor is a fantastic addition to any vehicle. The full-colour screen has four inputs which can be connected to cameras and recorders. The monitor works as a standalone security system and displays all four feeds at once on its screen through a split or quad screen. This allows drivers to have a 360° view which helps them manoeuvre safely or improve their security. The monitor is incredibly useful for vehicles that don't require recorded footage or tracking, such as prison vans and Cash-in-Transit (CIT) vehicles. This split screen can be used for FORS compliance. |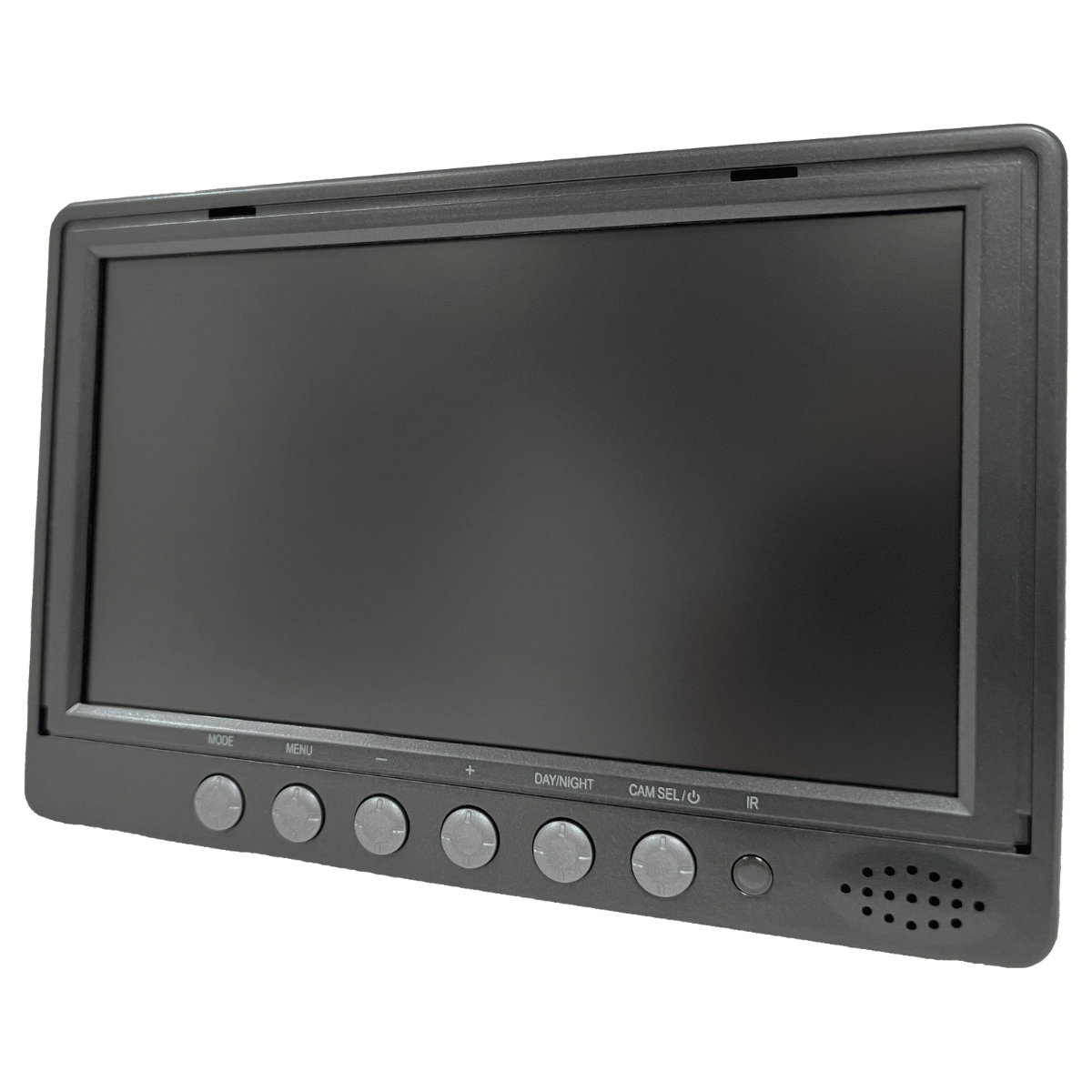 Product Specification
The VUEK7QMON is a durable 7" LCD quad monitor. It has four inputs which can be connected to cameras and recorders, such as the VMC4 or the VMC8. The screen comes with a sturdy monitor bracket so that it can be fitted securely to any dashboard. It displays full colour and has amazing contrast which displays crisp, high resolution images in a wide-screen ratio (16:9). It also contains a built-in speaker and has a remote control that can be used to adjust settings such as the brightness, colour and volume.
The monitor can connect to up to four cameras and display all feeds at once on its screen through a split or quad screen. This helps eliminate blind spots around a vehicle so that drivers can manoeuvre safely or improve their security. The monitor is useful for vehicles that don't require recorded footage or tracking, such as prison vans and Cash-in-Transit (CIT) vehicles. This split screen can be used for FORS compliance.
If recording footage is required, then the device can be connected to the VMC4 or VMC8 so that footage can be recorded and accessed through the VUEconnected portal to reduce insurance costs in the event of any accident.