VUE works with Welsh Ambulance Service to introduce combined CCTV and telematics to their fleet
The video telematics company developed a bespoke system to meet the ambulance fleet's requirements.
In January 2022 Welsh Ambulance Service (WAST) came to VUE Group, the Salford-Quays based Video Telematics company, with a list of specific CCTV and telematics requirements for their Toyota RAV4 plug-in hybrid rapid response cars.
The cars are the latest addition to the 800 vehicles currently at Welsh Ambulance Service, and have been introduced as part of their initiative to drive down CO2 emissions and create a more eco-friendly fleet.
Andrew Jones, Regional Fleet Manager for Welsh Ambulance Service in North Wales, said: "The main point of interest for myself was the fact that we could merge both our CCTV and telemetry into one package, and be able to retrieve both data sets remotely.
"The remote downloading of CCTV will provide WAST with many benefits. There will be a cost saving from not requiring a physical removal of a hard-drive, and we will also see a benefit to our carbon reduction by reducing the amount of journeys to access the vehicles to carry out this work."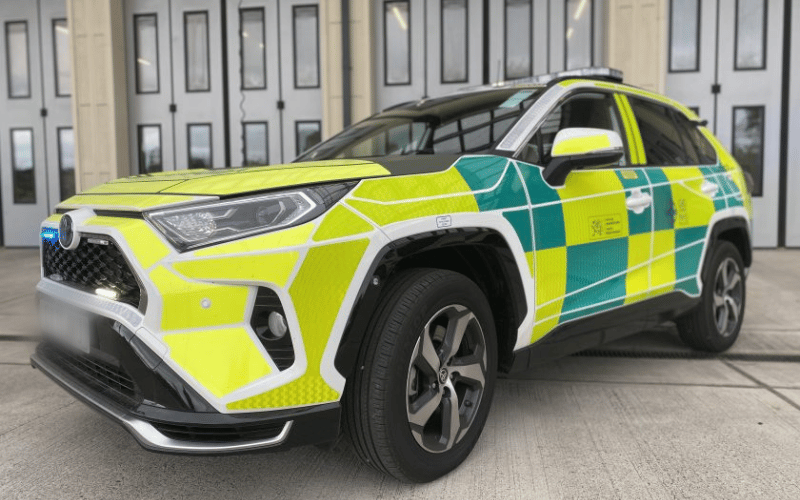 A bespoke solution
The vehicles have been fitted with forward-facing, nearside and offside cameras along with a registration plate camera.
The vehicles have been fitted with forward-facing, nearside and offside cameras along with a registration plate camera. They are also CANbus integrated and are all connected to the VUEhub platform which allows WAST to track the vehicles, review telematics data, and retrieve any footage remotely. They can then store and share this footage securely with VUEcloud. The proactive system reports on the health of the hardware, helping WAST to keep on top of any issues and mitigating any risk of faulty data or footage:
"The ability to be able to perform a live over the air test of all the equipment is also very advantageous…", commented Andrew.
Glen Mullins, Managing Director of VUE, said "We know the importance of efficient, reliable, and accurate vehicle CCTV and telematics, especially for blue light services.
"It's a privilege to contribute towards Welsh Ambulance Service's initiative to become a more eco-friendly fleet."
But it wasn't all plain sailing…
As the vehicles were the latest Toyota RAV4 plug-in hybrids, brand new configuration files were required for the CANbus integration. The team conducted scans of one of the vehicles, which involved sourcing a contactless connection point (to maintain the guarantee of the vehicle) and performing a series of operations within the vehicle, cycling through all user operations.
The scanned information was then decoded, and a brand-new configuration file created.
This then allowed Welsh Ambulance Service to receive their specific data requirements such as a vehicle's charging status, fuel level, steering wheel position, and more.
An innovative, preventative solution for bridge strikes. It requires no driver input, and alerts drivers in-cab if a bridge lower than the height of the vehicle being driven is detected.

An intelligent product which 'sees' the driver, and alerts them in-cab if a distraction event, such as phone use or fatigue, is detected.
What's next?
After the successful implementation of vehicle CCTV and telematics, Welsh Ambulance Service are now looking to continue their partnership with VUE even further, as Andrew commented;
"We have already had discussions on the new low bridge alert system and driver distraction technology that VUE have recently launched.
"Both products will further improve the welfare of our staff and the public, and I'm looking forward to trialling them on a mixture of our fleet."
Both these products focus on proactive, preventative solutions for fleets, helping to make roads in the UK safer.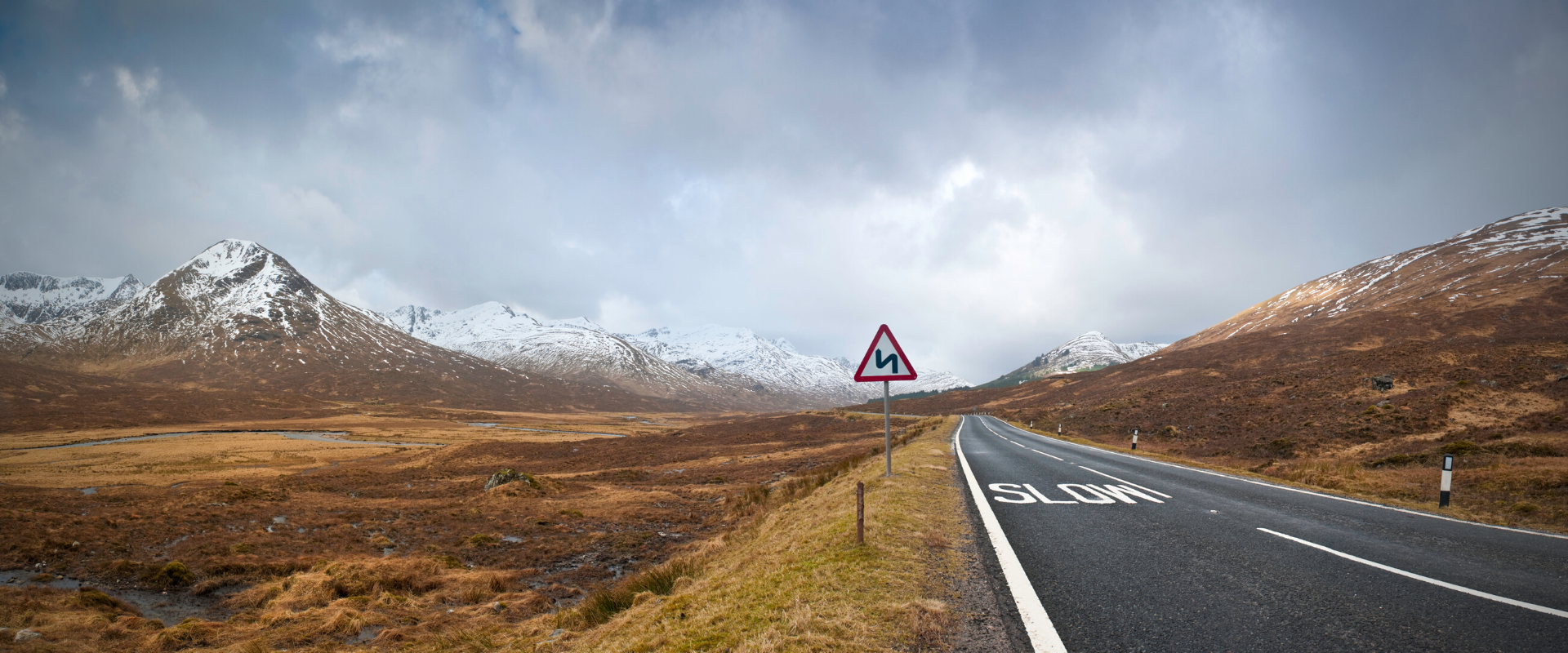 Address
510 Metroplex,
Broadway,
Salford Quays
M50 2UE