We are delighted to announce that from today (Monday 4th February), the VUE branding will get a fresh new look.
Glen Mullins, Director explains:
"VUE has grown and evolved so much in the past few years, so we felt it was time to refresh our branding to reflect who we are today and who we are going forward. Our new company logo, colour palette and fonts represent the future of VUE; they are modern, innovative, approachable, reassuring, technology-focused and elegant.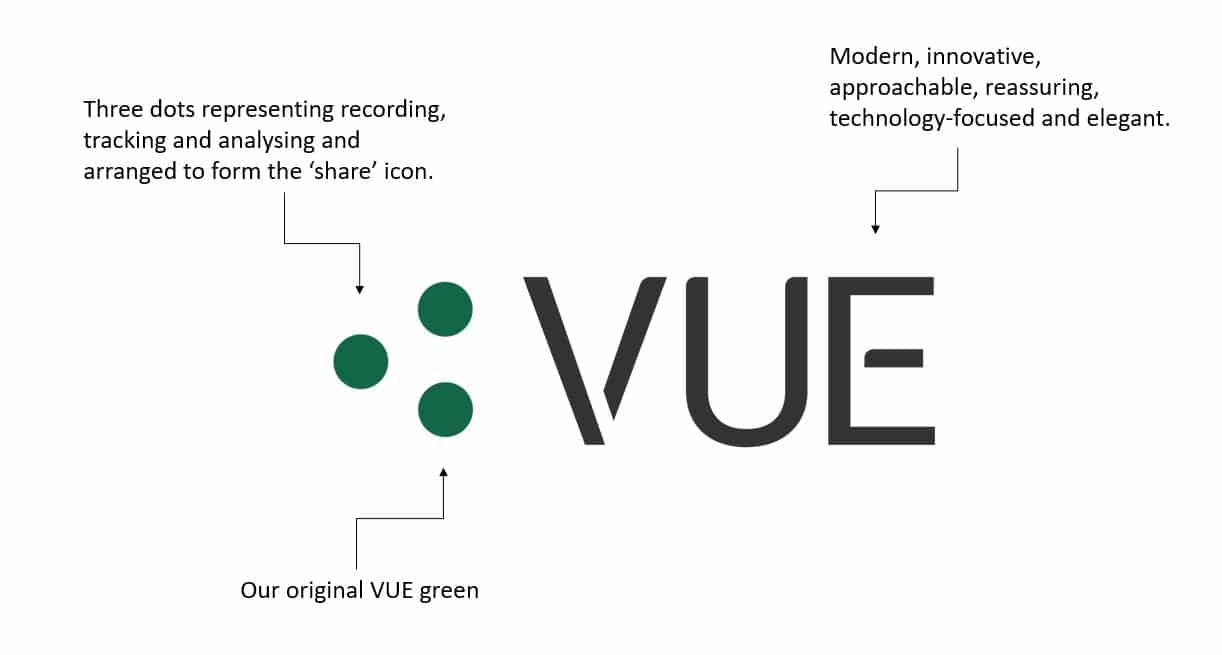 There are two sides to our business with the physical VUEtech equipment and the VUEcloud software solutions, but we have one VUE logo to reflect how closely together we work and that we are one team."
Kay Neild, Director, adds:
"You will start to see the new branding and style appear on various items over the coming months, such as our websites.  It's not all about change though; our new branding will continue to stand for the great service that all our customers will continue to receive.
Our design aim was to better match our company values and the customers we serve. The new VUE logo includes three dots which stand for recording, tracking and analysing. These three dots are arranged to form the 'share' icon, representing the different aspects of our business."
We hope you like this new look and feel for VUE.  Look out for more updates as we continue to bring you some exciting innovations to help you manage fleets more efficiently, mitigate risk and save you money.