It is estimated that up to a third of all road accidents in the UK involve someone who is at work, resulting in more than 20 fatalities and 250 serious injuries every week. VUE is committed to helping make UK roads safer for all and has published a White Paper for fleet insurers and commercial fleet owners which investigates the impact of combining behavioural coaching and technology to reduce risk on the road.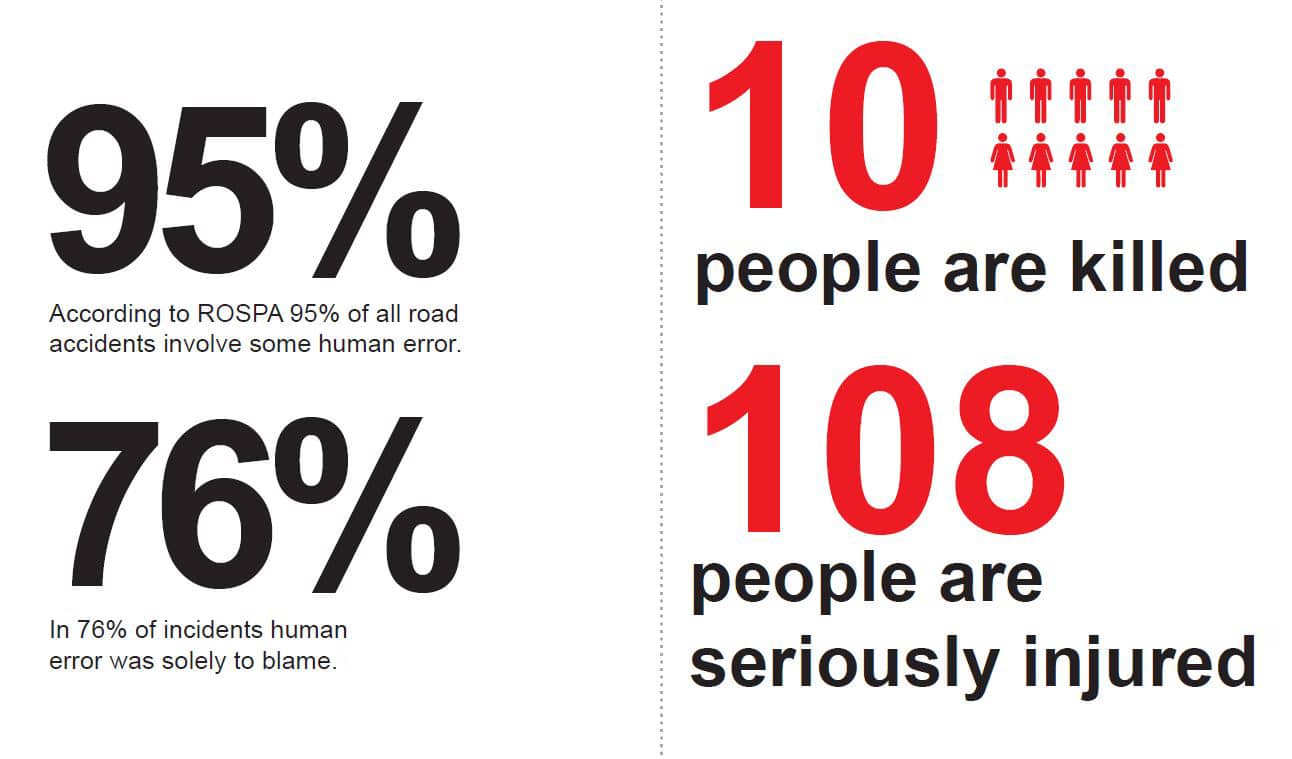 Commercial fleet motor insurance costs are rising as insurers continue to struggle to offer competitive insurance whilst not making a loss. The current economic volatility is also limiting insurers' ability to recoup losses though investments.
This is leading to rising insurance costs and some commercial insurers leaving the market. There is a requirement to tackle the cause of rising insurance premiums, which means reducing incidents on the roads.
Improving the behaviour and attitudes of commercial vehicle drivers

This white paper introduces the concept of evidence based coaching intervention. This involves using actual commercial driver footage to coach drivers on improving behaviour behind the wheel and, thereby, reducing risk.
Commercial vehicle video telematics company, VUE commissioned a research project which produced encouraging findings in relation to the impact of an in-vehicle recording device on improving driver behaviour. This was particularly prevalent when implemented with a corresponding coaching intervention.
In essence, the presence of a camera device and data recorder does appear to have a positive effect on the frequency of inappropriate behaviours over time, behaviours which lead to accidents.
We believe this focus on behaviours and not just skills will have a big impact on safety on the roads and, therefore, allow insurance companies to return to profitable and competitive insurance cover.
This white paper explains evidence based coaching intervention in the context of commercial fleet risk.